The decline of the best Hamilton
It is in record numbers, but has stepped back in its strength, the ranking. Leclerc and Bottas add more poles than hexacampeón.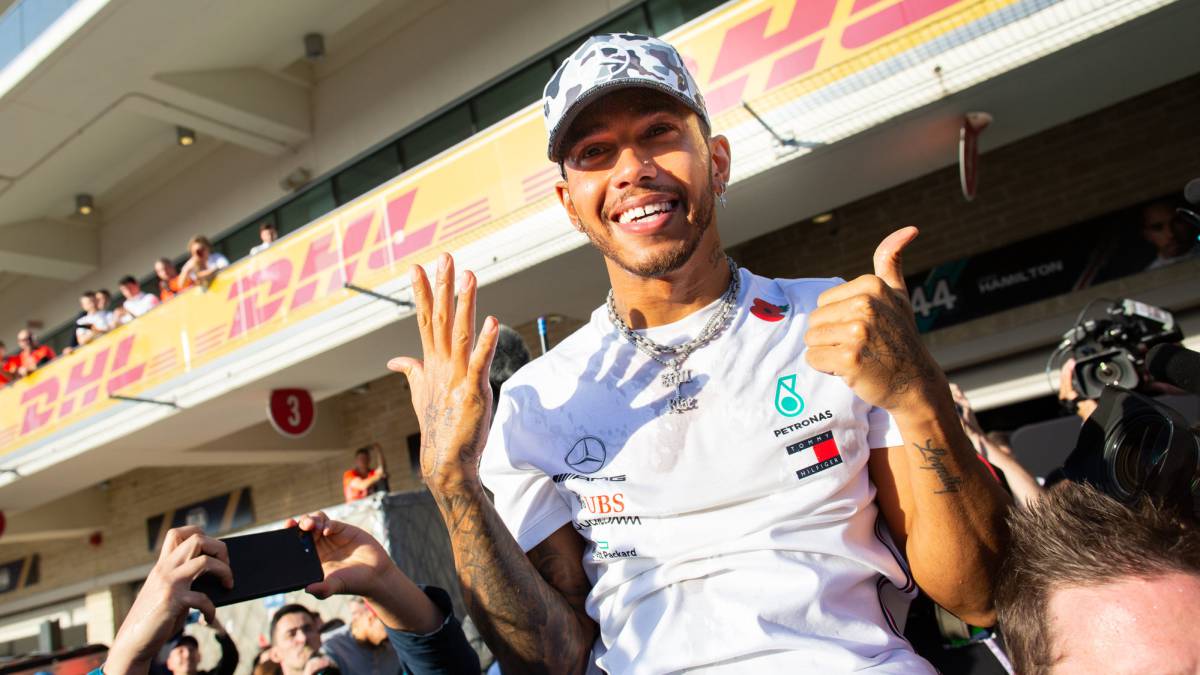 Those who best know Lewis Hamilton in the 'paddock' of F1 that his best level always had as a climax 2018, winning Vettel and Ferrari with a car that was not so differentiated, but that already in 2019 has begun its decline as a pilot With 83 victories and 87 poles in 248 great prizes and above all, with six titles in the showcase, the British champion faces the end of his career (he is 34 years old) with the ambition to match and overcome Schumacher's myth to become, statistically , in the best of all time. He has plenty of strength to match him in 2020, Mercedes through, and have an assault to overcome it if in 2021 his team is still at the front of the grid.
The reality is that numbers do not justify that decline. In 2019, Lewis will presumably end up with even more points than the previous year. He adds 381 and has time to catch the 408 of last year, a record figure in Formula 1. He won between nine and eleven races in the title years and this season he adds ten with two great prizes yet to be played, so there are balls match to overcome the historical ceiling
There is only one section in which that theoretical step back is reflected: the classifications. In the hybrid era, except for the seven poles of 2014, he added 11, 12, 11 and 11 between 2015 and 2018, more than half of the World Cup leading the grills. This year he is left with only four and is behind Leclerc (six) and his partner, Bottas (five). The others went to Verstappen (two) and Vettel (two). The rankings are more than distributed this season when, curiously, they were dominated by the British champion in the past. Not surprisingly, he is the pilot with more poles in the history of Formula 1 ahead of Senna and Schumacher.
Hamilton has a contract with Mercedes for 2020 and must still renew its presence in 2021, with the regulatory change that can compress the grid and limit differences between cars. By then, the rumorology of the 'paddock' brings Ferrari closer to any driver's dream, although both he and Toto Wolff have implied that their future will be in the German house or not. Throughout his career he has run with a Mercedes engine, either at McLaren or the official team, and they have been a guarantee of success. Perhaps it is the only way to stand up to the Kaiser and compensate for that logical decay over the years.
Photos from as.com