The German has six goals with Madrid and his team, matching his best scoring mark in a season since he signed for the white club.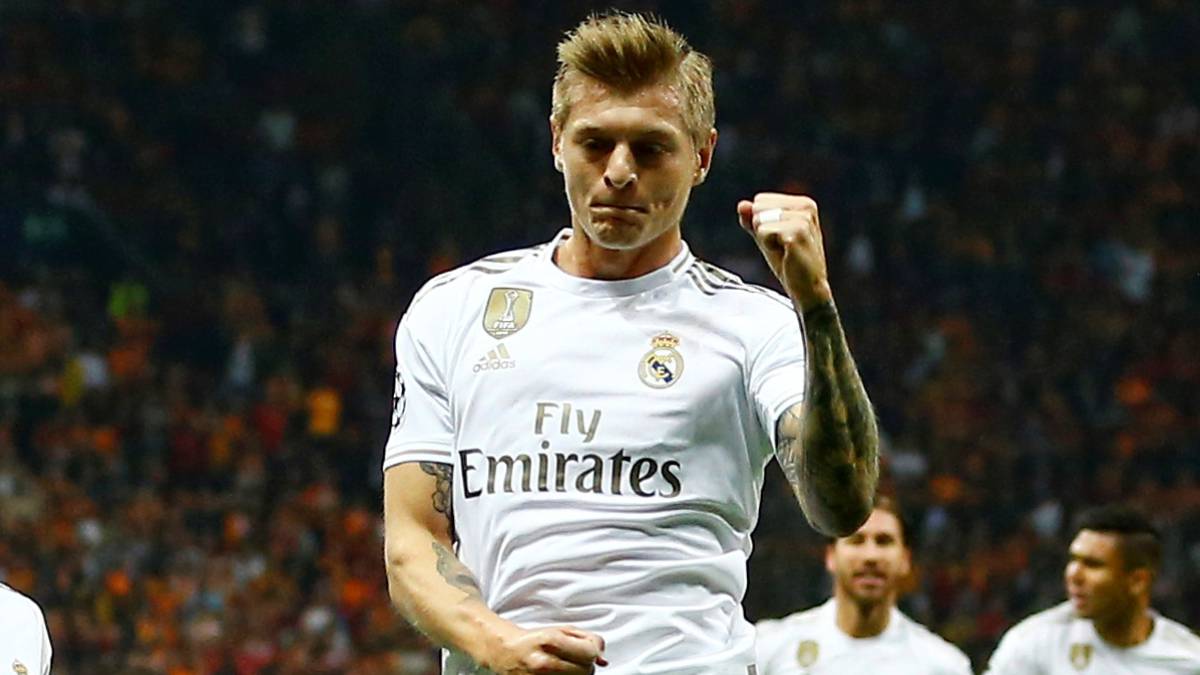 Toni Kroos lives a moment of fullness about to turn 30 (he will do them on January 4, coinciding with the League match in Getafe). He shines again with Madrid after being questioned last season and in his selection they also enjoy his excellent fitness. On Saturday he scored two goals and gave an assist in the victory (4-0) against Belarus, with which Germany certified his presence in the European Championship in what was his most decisive performance of Kroos with the Mannschaft since the historic win (1- 7) to Brazil in the semifinals of the 2014 World Cup
Two many that, in addition, make him even in November his best scoring season since he arrived at Real Madrid adding his goals with the white club and his team. Kroos is deploying this campaign all its scoring ability. So far this year, he has three goals with Real Madrid (two in the Celtic League and Leganés and one in the Champions League against Galatasaray) and three others with Germany (the two that scored for Belarus and another for Holland) . Two seasons ago, in his best exercise in Madrid, he made five of white and one with his selection.
Kroos's high scoring moment is the result of a greater boldness against the rival goal. Sticking to their numbers with Madrid, this season shoots twice. The German makes a shot every 38.9 minutes when in his career in Chamartín he was averaging one every 78.7 '. This campaign needs ten shots to score, when last season he only converted one of his 48 attempts.
Kroos arrived at Real Madrid with an accredited scoring capacity in Bayern. In 2012-2013, when he won the Champions League with the Bavarians, he closed the football year with nine goals, even having missed the final leg of the season due to an injury. The same figure he achieved in his second season on loan at Bayer Leverkusen before returning to Munich. Some records that he has not been able to approach in Real Madrid not because of lack of success, but of attempts. Now that he is getting closer to the rival goal again shows off his qualities.
Photos from as.com