The day Benzema explained why he preferred France to Algeria
It was on Radio Montecarlo in 2006. The Lyon player explained publicly that he would play with France but a nod to Algeria raised controversy.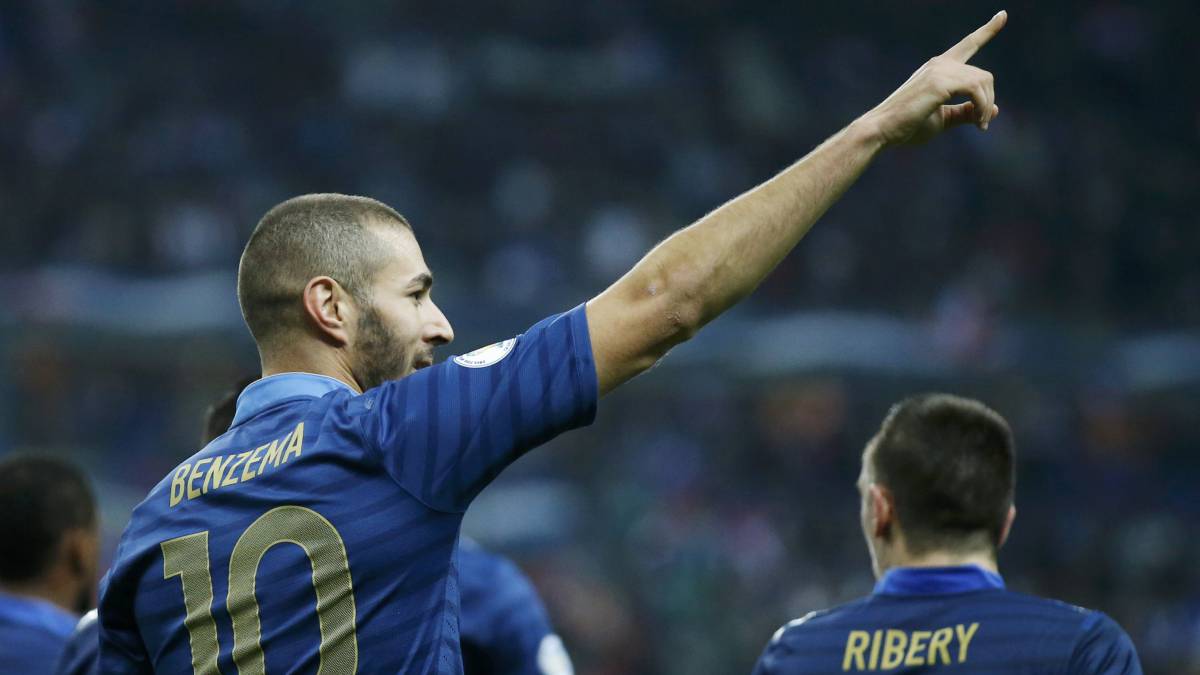 "If you think I'm done, let me play in one of the countries for which I am eligible and we'll see." So bluntly Karim Benzema replied to Noël Le Graët, the president of the French Federation, who tried to publicly close the international career of the forward. In that same tweet, Benzema claimed a new opportunity in "another of the countries for which I am selectable" which is none other than Algeria, homeland of his parents.
Benzema already had the opportunity to play for the current champions of Africa but decided to continue with Les Bleus. Of course, his way of explaining it generated his first controversy.
It was 2006 and Karim Benzema began to emerge at the Olympique de Lyon. He had already been European Under 17 champion with Hatem Ben Arfa or Samir Nasri among others. It was a diamond of Gallic football, in Algeria they knew it and went for it. "The then Algerian coach, the Frenchman Jean Michel Cavalli, traveled to Lyon under a spy-like secrecy to try to convince Karim but he was convinced: he had already been in the inferiors and at absolute level he wanted to continue playing with France.
In an interview at RMC in December of that year, Lyon decided to publish his election for the current world champions but his "sporting" motive generated controversy.
"I had conversations with the president and coach (of the Algerian Federation). We have spoken. I said:" Algeria is my father's country, it is in my heart but I would play sports for the French national team. "I will always be there, present to the French team, "explained
Those alleged doubts caused the announcer to influence. "Have you thought about it a lot or did you choose France directly?" he asked. "It's more on the sports side. Algeria is my country, my parents are from there. The thing about France is for sports reasons," said Benzema who received strong criticism of the Le Pen National Front, which has not hesitated to rescue him in various occasions over time. It would take just a few months to debut with the blue elastic against Austria, scoring his first goal.
The player himself would explain it years later. "When I say sports it is because at that time I did not hesitate. We talked about football. There was no doubt between France and Algeria. It is not about feelings. It is absurd. They took it out not long ago. As I said, my origins are Algerian, I am proud and I also grew up in France. I have played for the national team and I play for the national team. This will continue and period. After saying that I chose France more for sport and money, as I heard, and all that. It's ridiculous. I started as a young man with France and I will continue with them. ", He explained in 2017, already separated from the selection, in the documentary El Caso Benzema.
The possibility of Karim Benzema changing at this point of selection is not contemplated. Although at first if he could have played in Algeria by having dual citizenship, once he opted and debuted with the national team, FIFA does not allow change.
In the last Africa Cup, Karim openly encouraged Algeria through social networks in the same way he celebrated the victory of France at the 2018 World Cup, from a selection of which he never denied.
Photos from as.com