The culé costumes, at rest: "What are we playing?"
Anger and helplessness plunged into equal parts after finishing the first part in Butarque. Heavy weights were the most self-critical.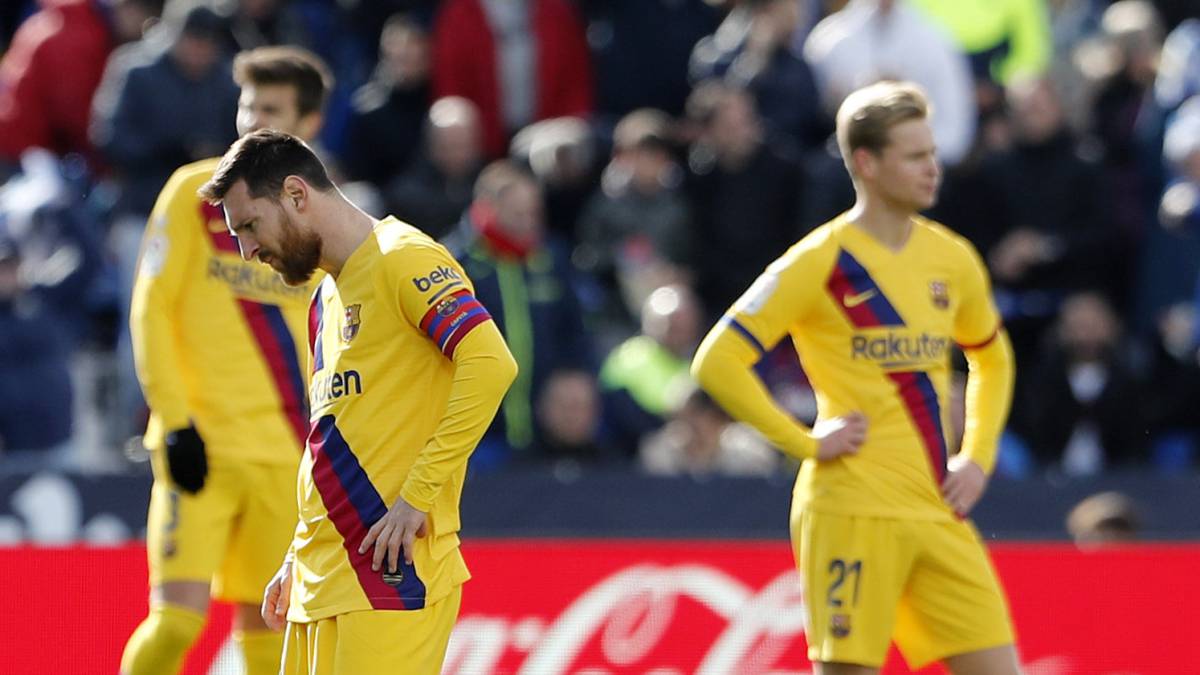 Barcelona finished the first half with a surprising 1-0 in the light. Surprising because it was the colista, the Leganés, and because the game had been endless nonsense, with an offensive balance of a shot on goal in 45 minutes: a header from Luis Suarez that Cuéllar cleared with a great stretch.
The players arrived at the Visiting Butarque locker room visibly affected, with feelings as negative as frustrating. "What are we playing?" Was one of the first voices that echoed through the four walls, pronounced by one of the team's most recognized heavyweights. The answer was endless outbursts and regrets on the part of some of his companions, while others chose to lower their heads and resign themselves with a worrying silence.
There were also others, such as Griezmann, Umtiti and Dembélé, who had a heated discussion about the situation that had been experienced in the first part and the numerous problems to develop their game and connect with each other.
Ernesto Valverde tried to breathe a bit of encouragement to the team, along with his second Aspiazu, making it very clear that if they scored a goal everything would be much easier, underlining that it was necessary to put more intensity on the field and try to suffocate the opponent based on a very high pressure
During the wait in the locker room tunnel were Piqué and Luis Suárez who took charge of the situation, trying to harangue the companions with their shouts of encouragement: "Come on, Come on! Playing as we know. "
Fortunately, in the second part, the goal of Suarez first and then that of Arturo Vidal, turned the scoreboard, but not the bad feelings. A situation that was repeated in part in the Champions League match against Slavia in Prague where the team won 1-2, but left dumbfounded and worried, aware that the pieces do not just fit. In Butarque, more of the same.
Photos from as.com