The crossroads of Vinicius
Rodrygo's brilliant rise and Hazard's improvement detract from the Brazilian, who still does not plan to give up to secure minutes.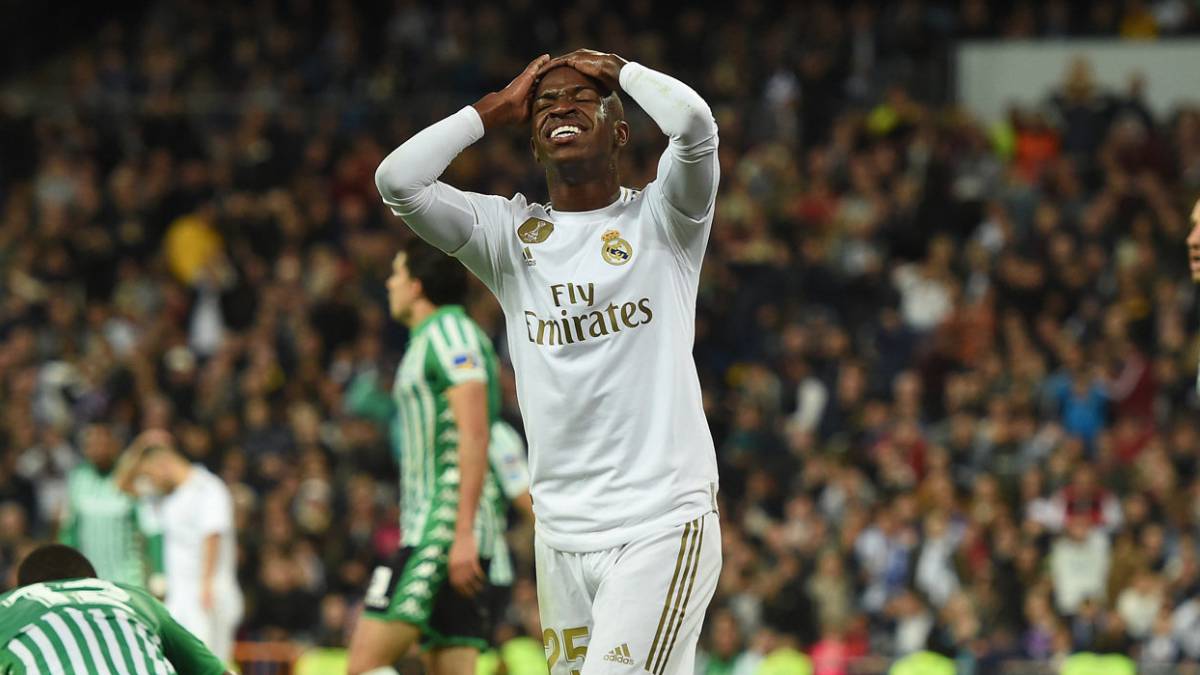 The 'hat-trick' of Rodrygo al Galatasaray last Wednesday is a blessing for Real Madrid, which finds in Brazil a potential franchise player facing the future, on which to build the future with other young people who are already in the White House or that it intends to incorporate (Mbappé, in front of all the others). But it is a blessing not free of side effects for other staff members, and in particular for one very close to Rodrygo such as Vinicius, his friend from the lower Brazilian categories (and the Absolute, although they have not agreed: Vinicius It was summoned at the break in September and Rodrygo has been the one that starts from next Monday) .
Rodrygo's emergence detracts from Vini, who already had enough complications with the landing at Hazard's Real Madrid. Zidane already made it clear after the Leganés win at the Bernabéu: "Vinicius counts like the others. What you have to think is that maybe last year there was no Hazard. Now Hazard is in his place. He must continue working. I will continue to count on him. " Translated: Vinicius will only play on his good profile, the left, the games in which the Belgian rests. He should take advantage of these opportunities, which he has not been doing at all: in Mallorca he started and left countless overflows, but failed in the definition, his Achilles heel, and Madrid fell defeated.
So Vinicius should look for the minutes on the right that, it seems, will not be found on the left. On that side the competition seemed much more open, with Bale leaving with advantage but with chances of being overcome by Lucas, Vinicius, Rodrygo, even James ... But there Rodrygo has sprung up, with greater capacity to adapt to the position and, on everything, with much better handling when defining the moves. His five goals in just 370 minutes (one every 74 ') are the best proof of that. Zidane has already decided that, right now, his attack trident is Rodrygo, Benzema and Hazard.
And Vinicius is already beginning to notice the aforementioned side effects of the brilliant appearance of his compatriot and friend. He has been left out of two of the last three calls and is not the owner since October 19, in Mallorca. He has played 430 minutes of the 1,350 'that Madrid has played, 32%. He has participated in ten games, but his figures hurt him: only one goal and one assist. And before this crossroads Vinicius faces, who does not want to leave Real Madrid in winter with an assignment that guarantees more minutes, but is seeing obvious signs that it will cost him to be as important as it was last year.
The rumors that arrived from Valladolid spoke of the fact that Ronaldo, president and majority shareholder of the club from Pucelano, wanted to request in January the transfer of Rodrygo before the few minutes he had in the first days. But the picture has rotated very clearly and so could the desire of the former leader, who was already interested in the past by Vinicius. The problem is that the player does not contemplate an exit, convinced as it is in his chances of turning the situation around. There are less than two months left before the winter market opens and what happens at this time will depend on whether Vinicius's opinion has changed or not.
Photos from as.com