The cotton test for Umtiti: 14 months ago he hasn't played two games in a row
More than a year later, the French central will pass a final exam to know the state of his left knee: play two games consecutively.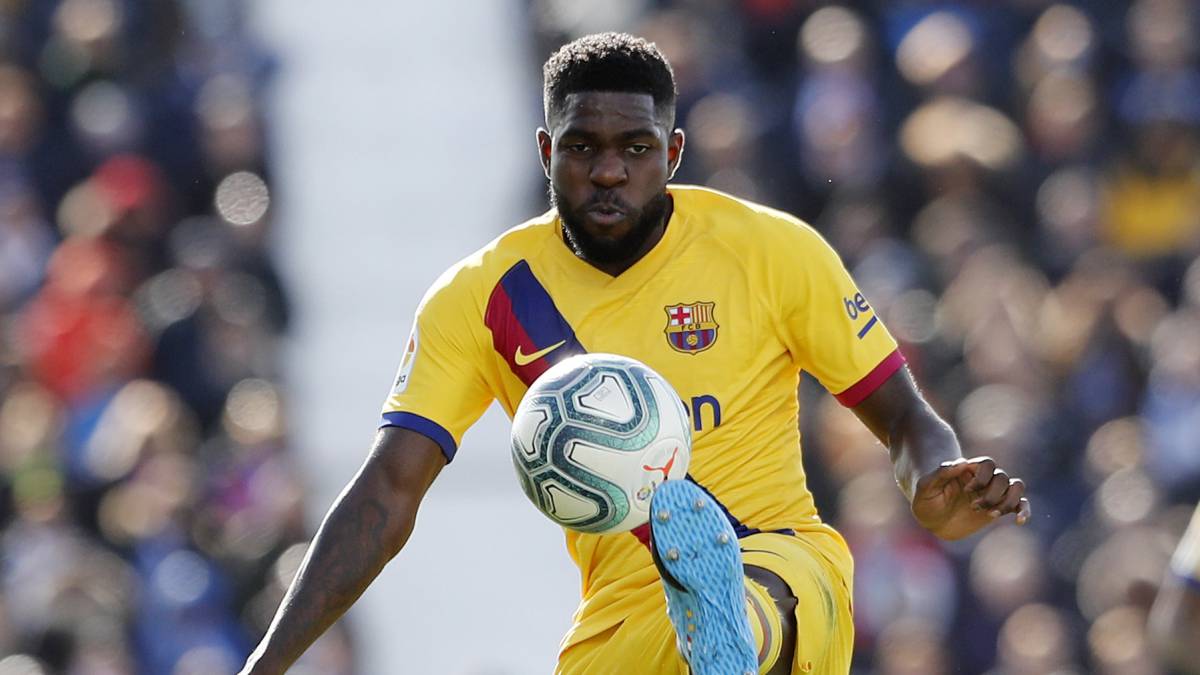 The last time Samuel Umtiti played two or more consecutive games was 1 year, 2 months and 1 day ago. It was the 2018/19 season and not even the most pessimistic could presage what was going to happen. The central had chained two straight games at the start of the course - Real Sociedad (1-2) in Anoeta in LaLiga and PSV (4-0) in the Champions League at Camp Nou -, starting on the bench on the next day before Girona (2-2), but leaving in the second part by the expulsion of Lenglet.
Later, on September 26, 2018, the defeat came against Leganés in Butarque (2-1) and the beginning of the end of Umtiti. A serious degeneration in his left knee, after forcing that summer to play the World Cup in Russia, left him more than five months in the dry dock, and since then his career has been rather dispersed and erratic. So much so that since that game against Leganés that Umtiti has not played two games in a row.
Curiously, 14 months later, Umtiti is about to break that legend that ensures that his knee can not stand to play two games in a row. He started against Leganés (1-2) last Saturday, partnering with Gerard Piqué, after the last-minute injury of Lenglet, who stayed in Barcelona. In principle, it was not in Valverde's plans that Umtiti was the owner of Butarque. The reason was because the coach wanted to have the French central in the best possible conditions for Wednesday's match against Borussia de Dortmund in the Champions League where Piqué will not be able to meet the penalty match.
However, Valverde finally had to lend a hand to Umtiti in Leganés, aware that he assumed a risk that he would have 'touched' for the next game. Fortunately, everything indicates that the central ended without major consequences and may be available for the match against Borussia. A relief, no doubt, especially if we take into account that Lenglet does not arrive in the best possible conditions either because he is suffering from the soreness of his left leg.
For Umtiti also playing the game against Borussia is a real personal revalidation. And not only because it has not been in two games in a row for more than a year but because it has not played a game in Europe for 435 days. The last one was before the PSV at the Camp Nou on September 18, 2018.
Photos from as.com