The controversial Matchday, on the covers of Barcelona
'Mundo Deportivo' qualifies it as confidential Barça. Dembélé's injury fills the first page of 'Sport': "The story of never ending".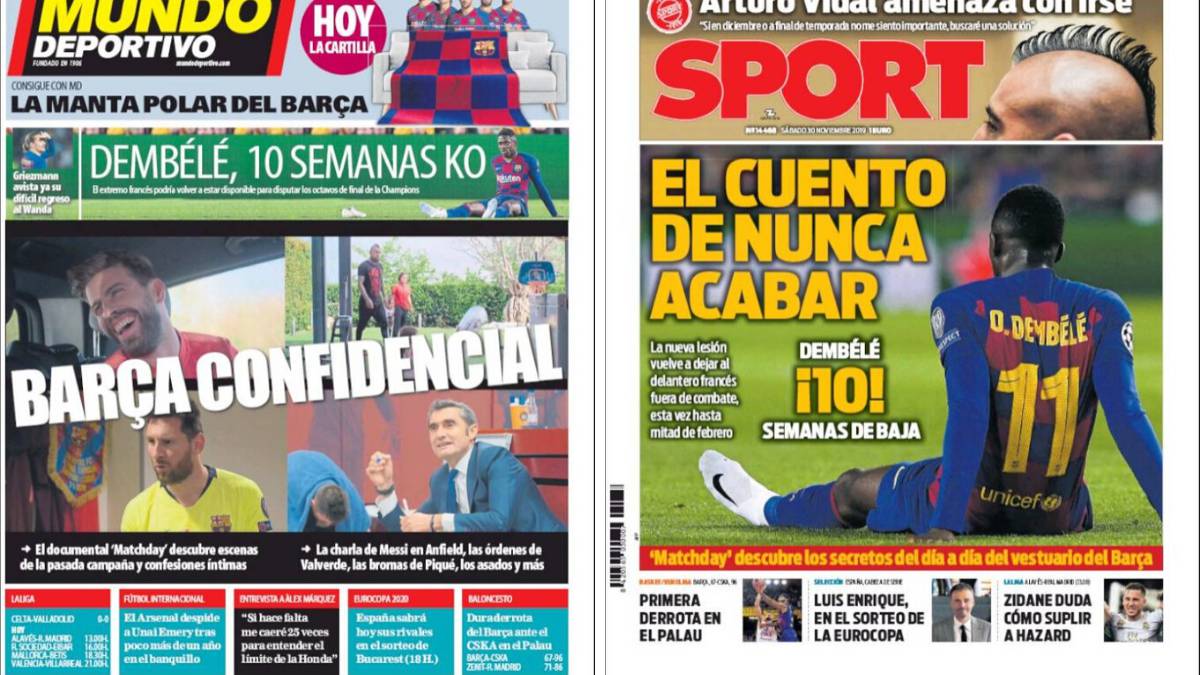 Although the match against Atlético de Madrid is close, there is not much trace of that on the covers of Barcelona. Rather, none. Mundo Deportivo decides to give the syua this Saturday to the Matchday series, which qualifies as "Barça confidential". The occurrences of Piqué, Messi's talks before the Cup final, Coutinho's sadness or Liverpool's big hit stand out in a series that has had to speak before even being trained.
For Sport, however, the great protagonist of the post-match against Liverpool is Dembélé, who has suffered his nth injury and will be ten weeks off. "The story of never ending," says Sport. L'Esportiu, while talking about the "cure of humility" that received the basketball section, which fell 67-96 to the CSKA.
Photos from as.com