The B / R report highlights Trippier and Thomas's quality leap
The ranking includes the two athletes as the third and fourth footballers who have evolved most from last season to this one. Gerard Moreno, from Villarreal, is 6th.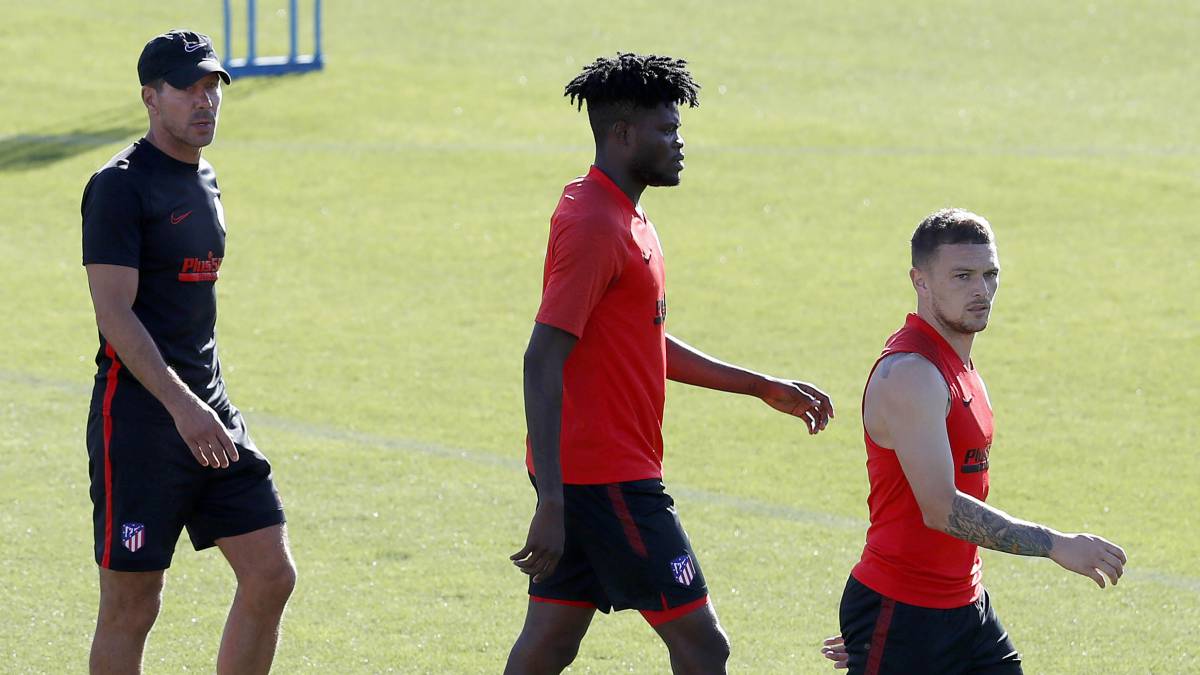 The B / R report on footballers whose performance has grown the most from last season to this one includes two players from Atlético de Madrid. And quite high, in the 3rd and 4th positions. The bronze medal goes to Trippier and follows him in the Thomas ranking. There is another LaLiga footballer in the document: Gerard Moreno, of Villarreal, is sixth.
Closing the podium, after Amine Harit (Schalke) and Smalling (Rome), Trippier appears. Bleacher Report suggests that the change of air has been very good for the side, seated in Atlético after leaving Tottenham. "Trippier's fall after the World Cup lasted a whole year and his 18-19 season was unfortunate. The rivals noticed him, creating a constant weak point on that right flank," the report said hard. "He has admitted that he should have done much better, but also that he played with many injuries," he adds.
On his new stage in Atlético he explains: "The first evidence suggests that this is exactly what he needed. His performance levels have increased dramatically as he has again found his dangerous center and has been defensively tuned under Simeone's teachings. It seems to be in its environment ".
Thomas's case is defined by B / R as "an absolute triumph of work" and explains: "He has been at Atlético since 2012, waiting for his moment and training hard under Simeone's tutelage. He has seen players like Gabi, Rodrigo, Augusto and others with important roles in the midfield. Now, finally, he is the protagonist ".
Thus analyzes the player: "A technically sweet midfielder, his touch and range of passes give confidence. His ability to change the point of attack and enable the sides is impressive. Perhaps he would have opened a gap earlier if he had left Atlético, but probably I would not be such a complete player ... "
Gerard Moreno, of Villarreal, shoots
The report values the change of Gerard Moreno in a double aspect, the disappointment of his previous season and the plugging that started in this one, which is seen not only in his individual data, but in how it affects to the collective: "There is the recovery of a disappointing season and then there is Gerard Moreno. He has already scored eight goals in the League, matching his 2018-19 mark in less than half of the games. He has turned the promise, the potential and a flutter of good performances in something much more consistent, reliable and dangerous. And its impact on the goal has had a wonderful effect on Villarreal: from fighting for salvation to doing it for a European position. "
Photos from as.com