Teresa Fernández-Miranda struggles to be the first Spanish in a Freestyle BMX Games. His options for being in Tokyo 2020 go through the World Cup.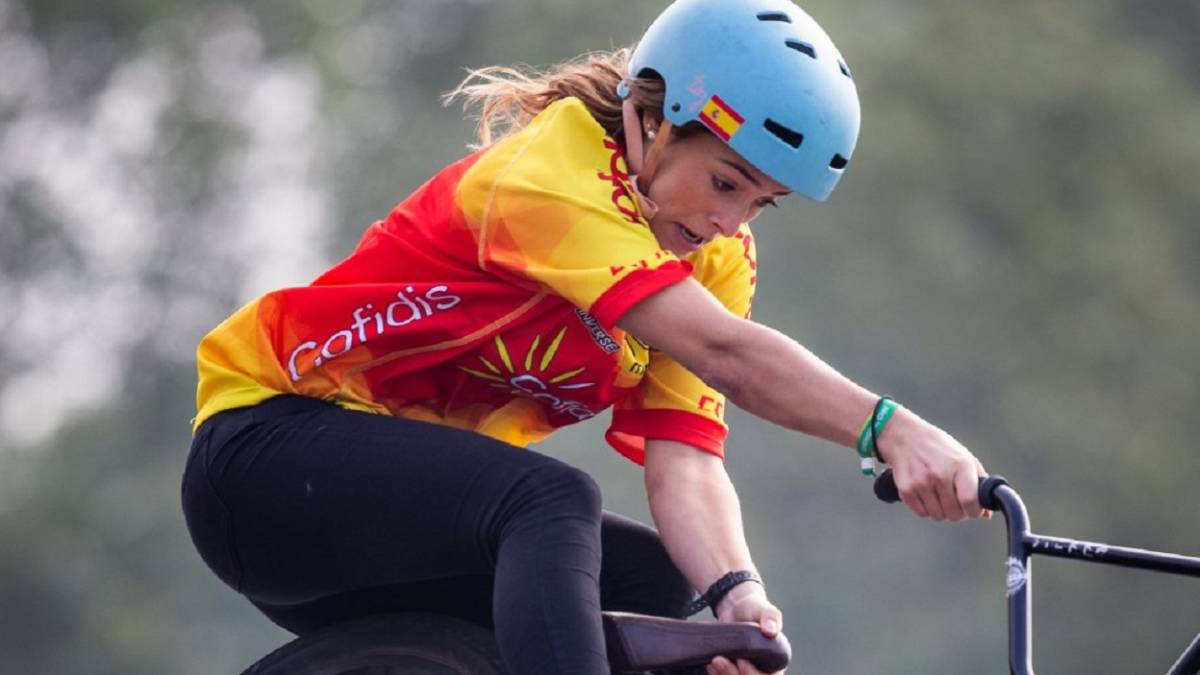 The BMX freestyle is a cycling modality, Olympic since 2008, in which Spain has never had representation in a Games yet. Teresa Fernández-Miranda (25 years old) competes to be the first national rider to do so. "It is feasible, but there is still a lot to go," says AS. She is one of the 19 members of the Spanish team in the Urban Cycling World Championship held until Sunday in the Chinese town of Chengdu.
He was born in San Sebastián, but within a few months his family moved to Valladolid. "Near the house they built a skatepark where I went with my brother. For his birthday, he was given a bike and we started using it (he was 14 and he was 12) although I only did it when there were no people. If not, I was embarrassed "he explains.
"This sport is now very professional, it is no longer cheerleader (he jokes). There are a large number of competitors who are fully prepared in the gym, take care of their diet and luckily I see more and more girls. The feeling of flying over the bike on the skate is amazing. " Teresa has an ADO scholarship, which allows her full dedication to her goal for the 2020 Games. The ranking is made by the ranking of countries and Spain is now seventh. The first five are classified (the leader has two places), from the second to the fifth there is one, another for Japan to host and the remaining two will be for the first two countries of the World Cup (debuts on Saturday) that are not classified by ranking. With this, the Spanish square would be for Teresa, the best in the individual classification.
He was fourth in the European in October, but will have a disadvantage with the rest: he will not score points in the Spanish Championships. "They were scheduled for September. They were not made in bad weather and there are 200 possible points that my competitors have in some cases and it seems that I will not be able to opt for them," he says. Even so, Teresa sees "possible" being in Tokyo 2020 although she is cautious: "I will give my all." The dream continues
Photos from as.com