Ten in a row for the Celtics, who also win the Warriors
Boston will continue to lead the NBA one more day after leaving unscathed its commitment in the Chase Center to the Warriors.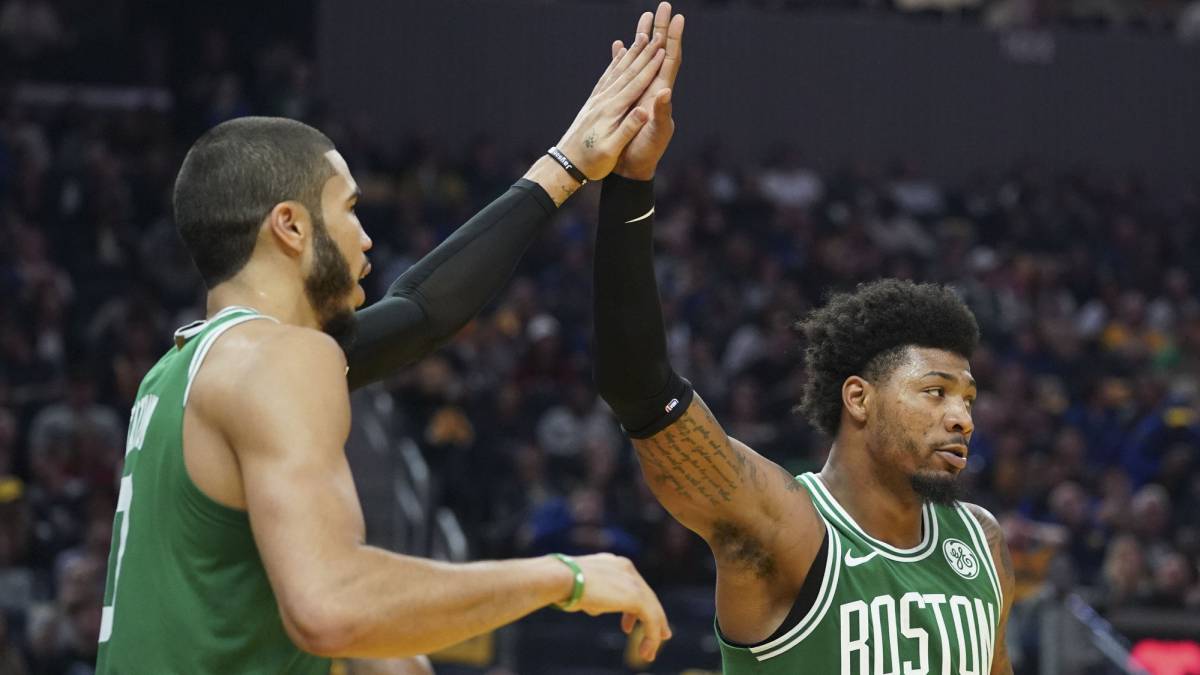 The Celtics do not lift the accelerator's foot once a month of competition has been completed. The Massachusetts have ten wins in eleven games and are the best team in the NBA for now. The Warriors also had to try their bitter medicine, as the Greens won 100-105 at the Chase Center.
A partial of 0-11 in the last two and a half minutes snatched any option and hope of taking the game to Golden State even though they had it in hand.
Once again the trio formed by Kemba Walker (20 points, 5 rebounds and 5 assists) worked, with a key role in the decisive minutes, and the Jay, Tatum (24 + 8) and Brown (22 + 8). The escort Marcus Smart contributed 15 more points for some Celtics who this time did not have it as easy as they thought.
The locals fought him much more than other games this season thanks to the good work of Alec Burks, with 20 points after 31 minutes and leaving as a substitute, and other players like Draymond Green (11 + 11) or Eric Paschall (16 + 8 ).
The Celtics are placed with a 10-1 win-loss balance, leading both the Eastern Conference and the entire competition. The Warriors, meanwhile, continue to lose: 2-11 and sixth defeat in their new pavilion.
Photos from as.com