"Rosberg succeeded in retiring, he would not have won Hamilton anymore"
Eddie Jordan says that the German did well leaving him after winning the title in 2016 since he would not have been at the level of the six-time British champion.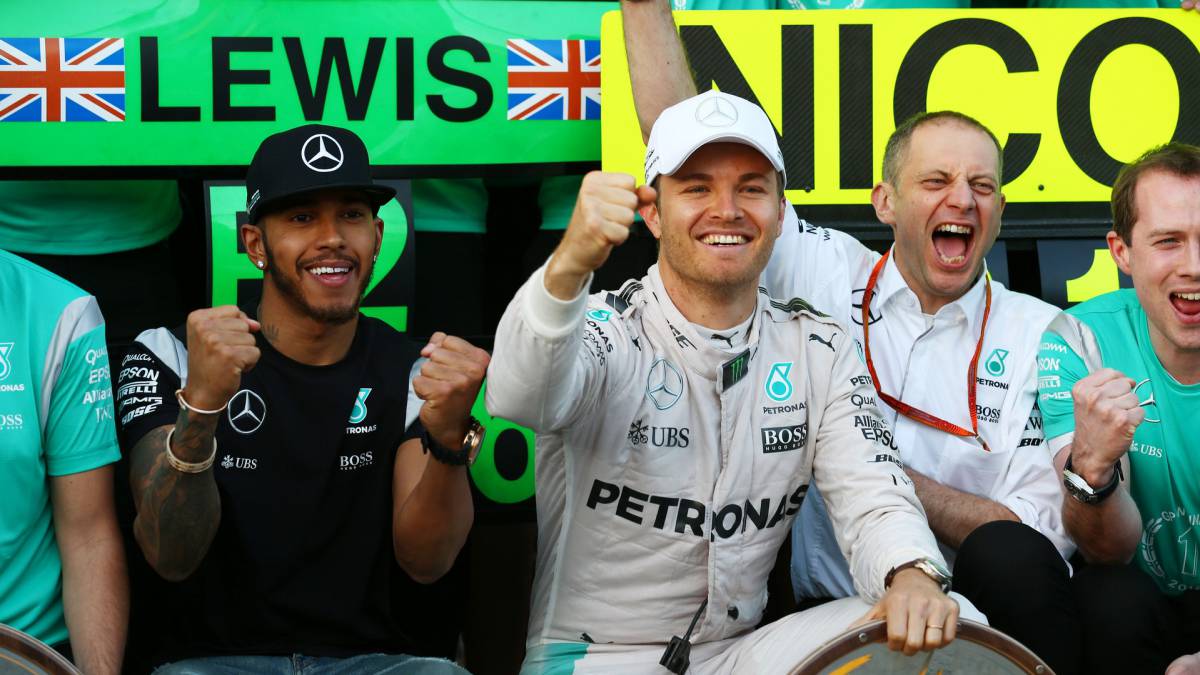 Eddie Jordan is a character in the F1 paddock and outside of him. The Irishman, founder of the team that bears his name and that was the team where the legend of Michael Schumacher began writing his first lines in the World Cup, is resounding in his statements and in 'Gulf News' he has made it clear that Nico Rosberg made well to retire after winning his only World Cup with Mercedes in 2016. "Rosberg was smart when he decided to retire since he would never have won Hamilton again," he says.
What seems to be a criticism of the German is denied by adding: "Actually, there is no one who can challenge Hamilton. That is why I think he is currently the best driver in Formula 1 because of the way he has won. I needed to get the sixth title to be able to think about the next season to win the seventh. " And he explains how he sees the relationship between the British and Mercedes: "Great drivers attract great teams, it's that simple. I wouldn't worry much about the new rules. I still believe that real good drivers will make their cars as fast as possible. ".
Finally, Jordan states that Hamilton will probably leave F1 before being defeated because in his life horizon he has many 'Xs' to score: "Lewis is not going to wait for him to be defeated, he has many things pending on his list of desires. Whether it's rock and roll, music or being at home with his family in the UK or in Los Angeles, where he has been a record producer. Lewis is more than capable of doing all this. "
Photos from as.com