Special 'Champions' plan for Umtiti
The French central has taken advantage of the stoppage of selections to undergo a new therapy of stem cells in the left knee. Your goal, Borussia.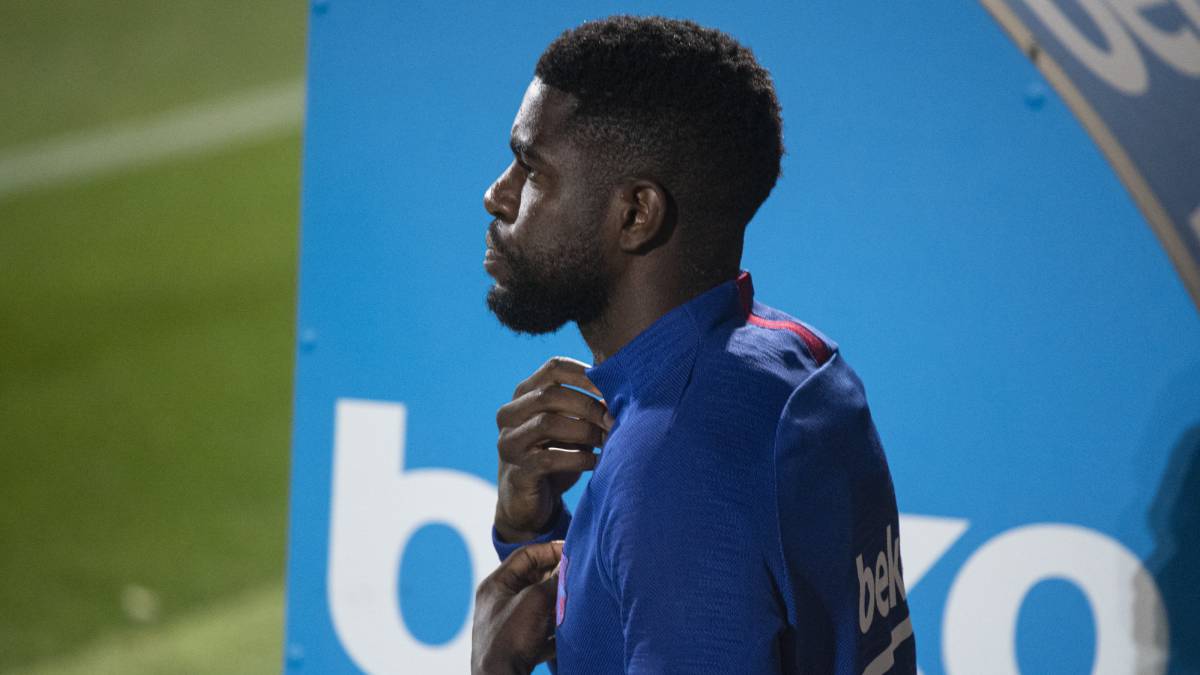 Samuel Umtiti is not to miss opportunities. He knows that his situation is very delicate because of a knee that has been giving him more disgust for a year and a half than anything else. The French central, who turned 26 last Thursday, has between eyebrow and brow on November 27 against Borussia Dortmund in the Champions League. It knows that it cannot fail under any circumstances: its ownership is considered guaranteed after confirming the sanction of a Piqué match for card accumulation. He will start in the axis of the defense accompanying his compatriot Clement Lenglet.
Umtiti's problem is its alarming inactivity. This season he has only played two games, though, everything must be said, with more than remarkable performance. Both against Eibar and against Celta he scored at a high level, being one of the most prominent men in defense. However, the match against Dortmund is of a maximum demand and the French central does not want a bad game to end up ballasting him the rest of the season.
Hence it has been put in the hands of medical services to try to arrive in the best possible conditions to meet against the Germans. To begin with, he did not travel to the friendly against Cartagena on Wednesday and did not train on Thursday with the other teammates. The reason is that he has started a ten-day treatment with stem cells in order to regenerate as much as possible the battered cartilage of his left knee.
What seems evident today is that Umtiti can hardly play two games in a row if there is no recovery time greater than 72 hours. The center has resigned to play with pain, but in the club they emphasize that it does not diminish in their faculties because their threshold is relatively high, so it supports the efforts quite well at a specific moment. However, the sequels are evident, since the player often ends up with an inflated and symptomatic knee.
So, Umtiti has almost two weeks ahead of him to finish improving his knee as much as possible. He will obviously not play against Leganés: first because they will be Piqué and Lenglet, and second because if he played against the Madrid team, he would have serious problems to be in perfect condition against Borussia, since the game is played 96 hours later.
It is not the first time that Umtiti undergoes this type of therapy, which although they do not manage to cure their degeneration of cartilage, at least they give him a margin of improvement that allows him to get out of the way when the team needs him. Other players, such as Luis Suarez, also took advantage of this type of therapy to condition their knee during the selection stops.
Photos from as.com