Spain will face Argentina on Friday in the quarterfinals
Argentina is classified as one of the two best seconds and will be measured with Spain this Friday from 17:30, because Russia could not cross again with the National Team.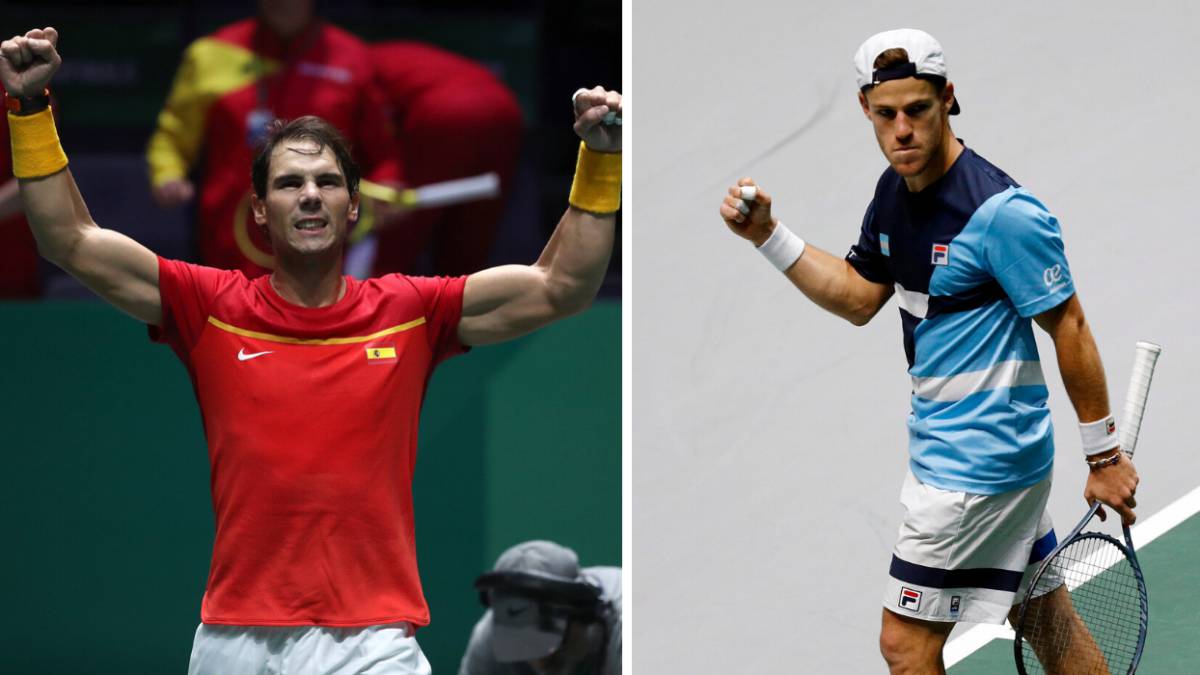 Spain already knows what its rival will be in the quarterfinals of the Davis Cup. The National Team will face Argentina on Friday, which is classified as one of the two best seconds of the group stage, with 1-1 in qualifiers and 3-3 in defeated games, for the best percentage of sets won, a 57.13 % (8-6). The other that happens in this playoff is Russia, which had a balance of four games won and two lost, but had already faced the team that captains Sergi Bruguera in Group E.
Spain and Argentina will face each other this Friday at 5:30 p.m. (the organization decided to advance the start of the qualifiers half an hour) on the Manolo Santana track of the Caja Mágica. The albiceleste knew that she was classified after the victory of the Kazakh Bublik before the British Evans in three sets, a result that left both countries without options to get into the crosses as second (now they dispute the doubles and the winner will be classified but as first of Group E). The United States (7-6 in sets won) and Belgium (7-7), had run out of options on Wednesday when they could not reach the percentage of Argentina.
Spain and Argentina have met four times with a 4-0 in favor of the Red, two of them in finals, in 2008 in Mar del Plata (3-1) and in 2011 in Seville (3-1). The first crossing took place in 1926, at the Real Club Tenis Barcelona, in the rooms of the Europe group (3-1). And the second, in the Martin Carpena of Malaga, in the semifinals of 2003 (3-2) .
If you want to see Spain live in the quarterfinals in the Magic Box here you can check the available tickets:
Friday, November 22 (5:30 p.m.): Spain - Argentina
This is how the rest of the crosses remain
In addition to Spain-Argentina, it is already certain that Serbia and Russia will be measured this quarter in Friday from 10:30; and it was already known since last night that Australia would face Canada this afternoon (18:00). The only crossing to be determined is the one that will star Germany against the winner of Great Britain-Kazakhstan that is still being played. It will be Friday at 17: 30.
Photos from as.com