Simeone keeps the right thing ... and the quarry offers its services
The coach has only 16 players of the first team. Darío Poveda and Manu Sánchez, of Atlético B, apply to enter the list for Granada.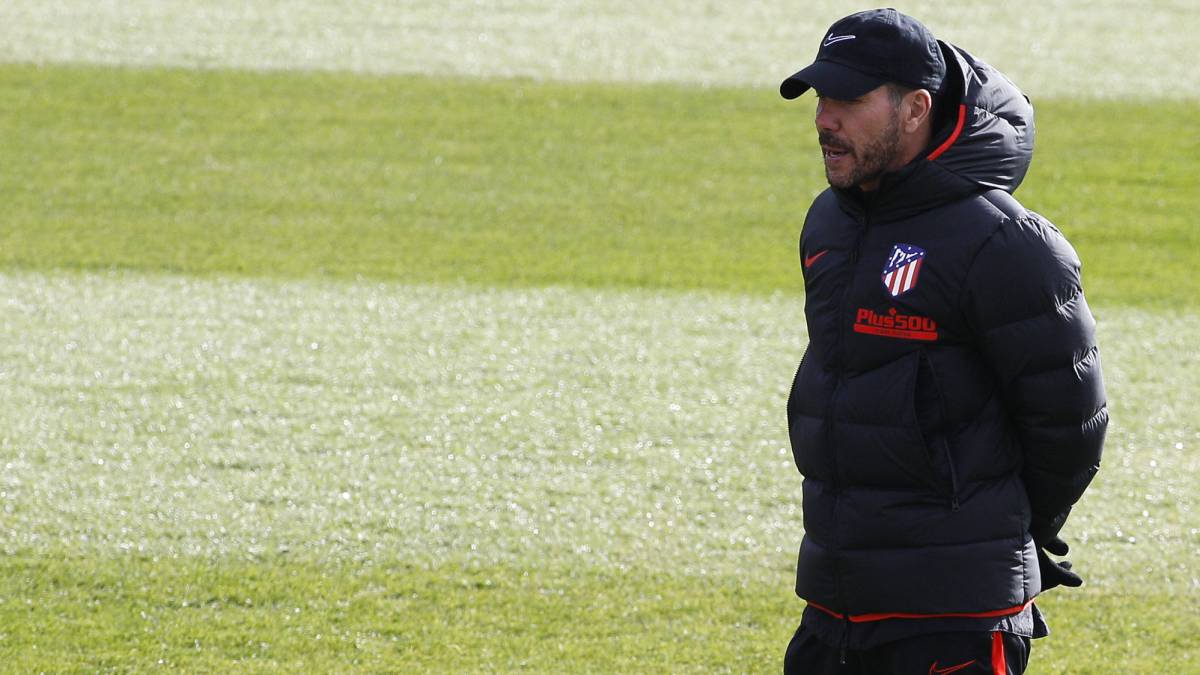 Atlético has a short squad, that was already known, but it is now when it is being noticed especially. For tomorrow's appointment, Simeone has only 16 players from the first team, fourteen of the field and two goalkeepers. The ghosts of the past course return, when the alignment was almost alone by discards. In Granada it will be similar and will hardly have any variants. They will travel, for example, only five defenses of the first team. In this way, the Cholo will pull the B to complete the expedition with two, or perhaps three youth players.
The coach has 22 players, but one is Vrsaljko, who has a record but is on leave since February, and another is Diego Costa, recently operated and will be on the sidelines of the team for about three months. And he has more footballers: Savic, who has been away for seven games and has relapsed; Giménez, who has lost five and does not train with the group; and João Félix, who has missed six and should be discharged today. And Saul and Thomas are sanctioned. Counting Saponjic, who hasn't debuted yet, 16,
remain
Until today, the only squad who has entered the final list of 18 Simeone is Riquelme (five times, one game played). But more than by numerical necessity it is because the technician does not have Saponjic. For Granada, he must quote two boys from B, or three if he leaves the Serbian in Madrid. Darío Poveda, the scorer of B, has trained in the last days with the elders and is running to be the substitute for Morata in Los Cármenes and perhaps in what comes next: Juventus, Barça and Villarreal. Offensive midfielder Riquelme, left back Manu Sánchez and midfielder Toni Moya, whom Simeone sees as central, also have many options to be recruited.
The quarry completed 36 lists in 2018-19
.Simeone already had a tight template last year. There were 20 players and the more than 50 injuries they suffered gave relevance to the quarry. Of the 51 games that Atlético played, in 36 (70.6%) Cholo completed the list with soccer players of B. Montero was the most used: 14 games played and 29 times called. Borja Garcés was cited 16 times; Toni Moya, in 14; Joaquin, in 13; Mollejo, in 8; Solano and Camel, in 3; Carlos Isaac, in 1 ... Everyone had minutes
Photos from as.com