Sergio González: "I think we deserved more"
The Real Valladolid coach did not leave the game very displeased despite the loss because he liked the attitude of the team that "nothing can be criticized"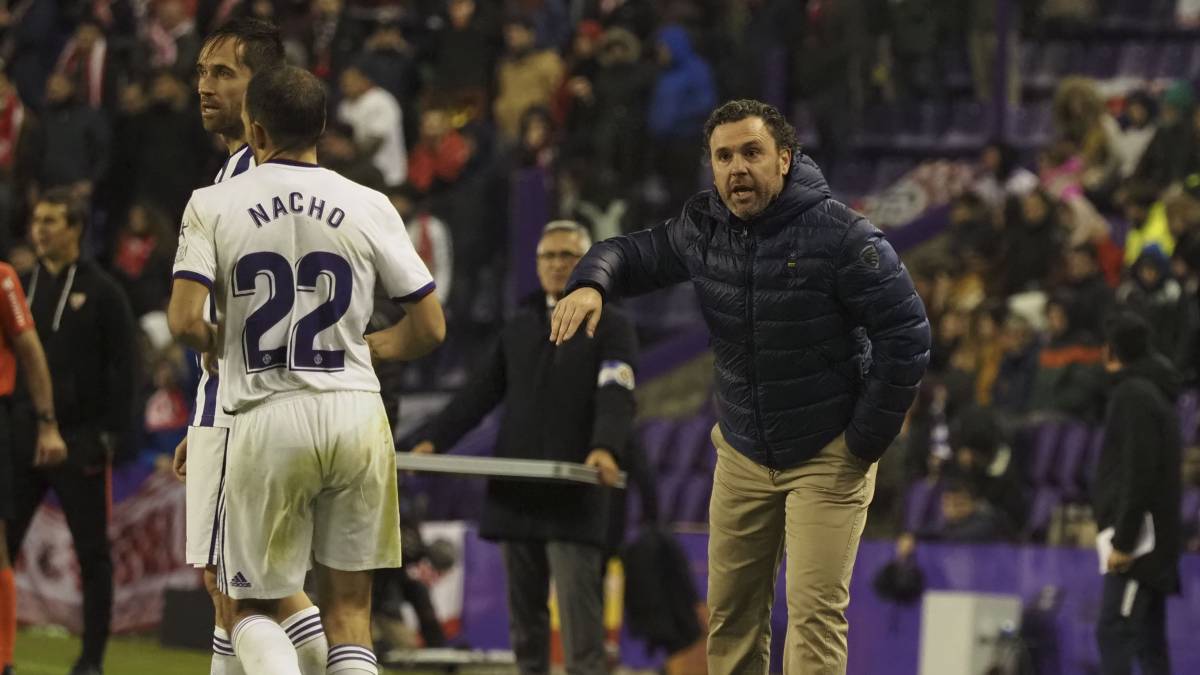 Sergio Gonzalez, coach of Real Valladolid, was not overly angry at the defeat of his team against Sevilla (0-1). For the coach, the Sevilla game was "reinforced with that penalty, we thought we were going to play the ball more, but the impression is that we had to have the ball more" and said that "I think we played a good game, against a very demanding opponent, I think we have competed well against an opponent who is fighting to get into the Champions League. The result annoys us because I believe that for what has happened in the field we have deserved something more. " Insisting on that idea, the coach said that "I am happy for the match in general. For having competed again, for taking away the spine of the other day."
The coach urged his players to learn what happened in the last minutes, where Sevilla did not allow it to be played by pointing out that "we have had a masterclass of what other football is" and stressed that "in the first part we have could not wait to go for the game "and ended up stating that" we had three, four times to have made a more interesting shot on goal, right ?. We can not reproach the team anything. We have lacked success, materialize. We can leave with a very high head. The team can be asked for more success, better choice in the pass, in the centers, but competing has competed. It is a defeat that bothers, but that is different from that of Vitoria. something else. There is nothing to reproach ",
Photos from as.com