Sergio González recalls that "the defensive plot is the beginning of success"
The Real Valladolid coach made the team's priorities clear and warned of the danger of Alavés playing at home.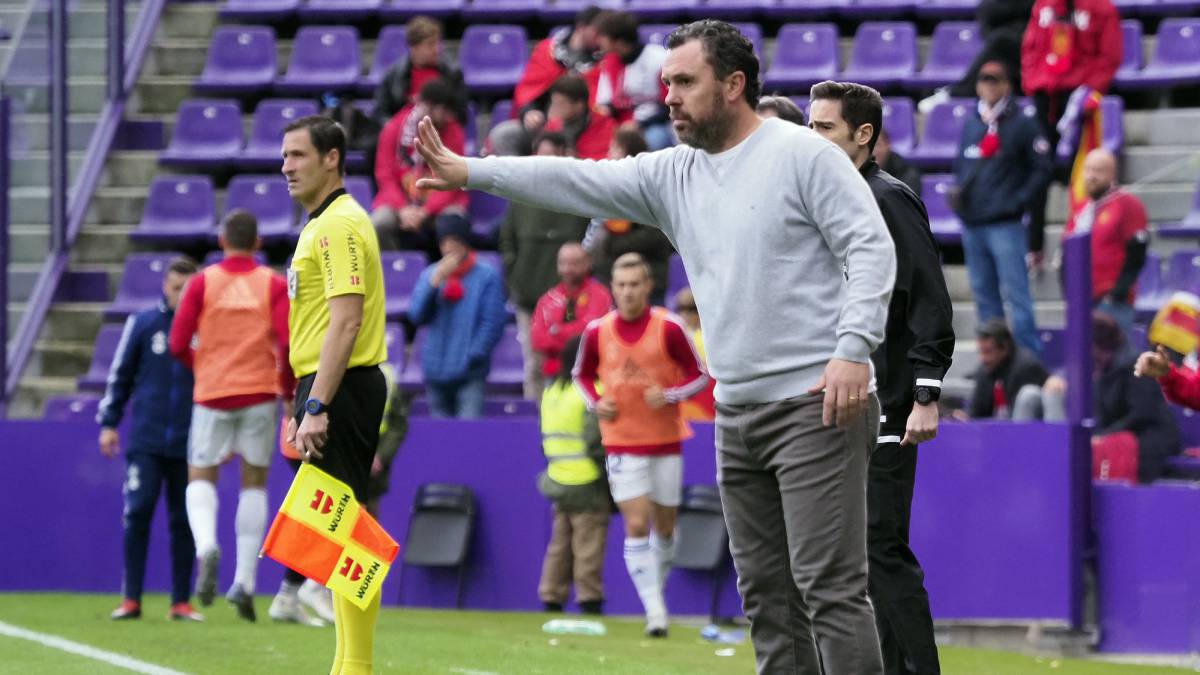 Sergio González, coach of Real Valladolid, was optimistic about the game against Alavés, but always being clear that "the defensive plot is the beginning of success" and remarking that "our DNA is to start from that defensive base for then grow offensively. " The coach explained that "I think the team is responding very well to all adversities, very forceful, very supportive. Competing well, I understand each game well what we need, "but he recalled that" the Alavés in his house is very strong "since he has added 11 of his 12 points at home remarking that" he is an Alavés at home and another outside ".
Mr. Pucelano is clear about what awaits Real Valladolid in Mendizorroza and stressed that "it is a game where there will be many individual duels, many second moves. They make a practical and effective game. They play with the tip, download, play outside. It is a team that is very well worked, with very clear ideas "and believes that the difference in results is because" they feel more comfortable with their people, at home, very identified. They pose very open games, very long, sometimes it seems that they play a 4-2-4, with the two very high bands, they are more aggressive at home "and Lucas highlighted in the Vitorian team:" He is an important soccer player for them. Not only in depth and in rupture, but it comes in support as well. It covers a lot of space, feels very protagonist, very comfortable. He is a differential player. "
On the issue of repetitive muscle injuries, Sergio González showed his support for the physical trainer and medical services: "All teams are having a lot of injuries, the games between weeks are hurting us all. I am very calm with the medical department, with the physical trainer. There are things we can't fight against. Zero concern in that regard. "
The fact that Unal and Sandro scored against Mallorca, may create some doubt for the coach that two strikers can play, but Sergio González is not afraid of this dilemma: "Up there we have a lot of potential, many tools. Hopefully we are successful in the pair we choose and the one that leaves from the bench. They are three very important players for us, usually they will play two. The competition is good. "
On the 17 points added by the team, the same as last season at this point, the coach did not want to draw any more conclusions: "We do not enter that. We value microcycles, game by game, week by week, we cannot compare situations. We are very positive and it shows. Smiles, as people are at work, the exercises are more dynamic, with more quality. We do not compare with last year. "
Sergio González acknowledged that "Nacho has recovered very quickly, but we have to assess with him if he is to play, but he will enter the call. It has good feelings. Fede was fine the other day. Let's see what we are looking for, how the opponent plays. It is somewhat tight "and about the schedules that have fallen to Valladolid, the coach said:" We can not fight with that ".
Photos from as.com