Schwartzman: "I wish I could have a rematch with Nadal"
Diego Schwartzman (Buenos Aires, 27 years old) is the number one of the Argentine team, which today debuts against Chile (11:00) in the Finals. Analyze for AS the changes in the competition format, a possible crossing with Spain ...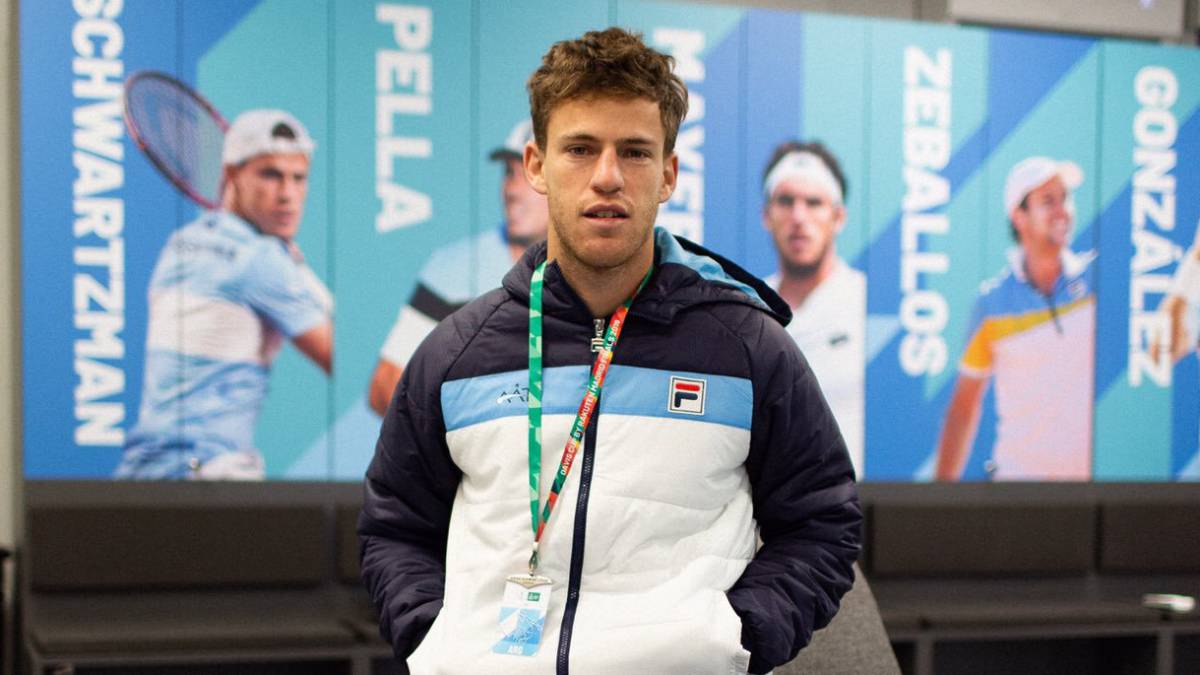 Can you abstract from tennis these days? What are you trying to do not to continually think about it?
It's a bit difficult. Even more with this new format in which you see many other teams, training ... It's a lot of tennis. Even at the hotel you cross other players. It is difficult to think of something else, but we are not one of those who at the end of the day keep looking at things, there we do more easily.
How does the Magic Box feel, with the changes for these Finals?
I feel good. The first day we toured the whole enclosure. We adapt to the new places they built to receive 18 selections. Everything is working fine.
The track seems to be not that fast and most players in Argentina say it favors them ...
I think it favors everyone. To the show in general. In Madrid there is a lot of height and a ball like tennis influences him a lot, makes the game faster. But the truth is that the cement and the ball are fine so that there are good points
Gestures and talks a lot in matches. Can you help him?
Depends on why you gesture or what you speak. If it's with myself, it means that things are fine. If I start talking to people outside, with my bank, it means I'm a little deconcentrated.
The first opponent is Chile, with some players they know well. Do you motivate or prefer to avoid it?
We know each other a lot and that can favor anyone. Having faced each other since childhood and knowing them outside the court can influence. But we are two couples selections. They have young players who have been doing very well. Perhaps we have some more experience and we have also starred in a great year.
If you had to give reasons to think that Argentina can go far, what would they be?
The first game is going to be important. All the players in our team improve as the days go by. It costs us when we can't play often. If we start well and we can pass this phase, we will become much stronger.
Do you dream of a rematch with Nadal (the Balearic has won him eight times in eight duels)?
I don't know how we could face Spain. I think only in the semifinal or final. Hopefully it can be but you have to win many games before. I don't usually think much further.
Photos from as.com