Sancho goes to auction: Madrid and 4 others stand in line
The English player and Dortmund understand that he has to leave this summer. Liverpool is also in the bid. The City kept a right of first refusal to match any offer.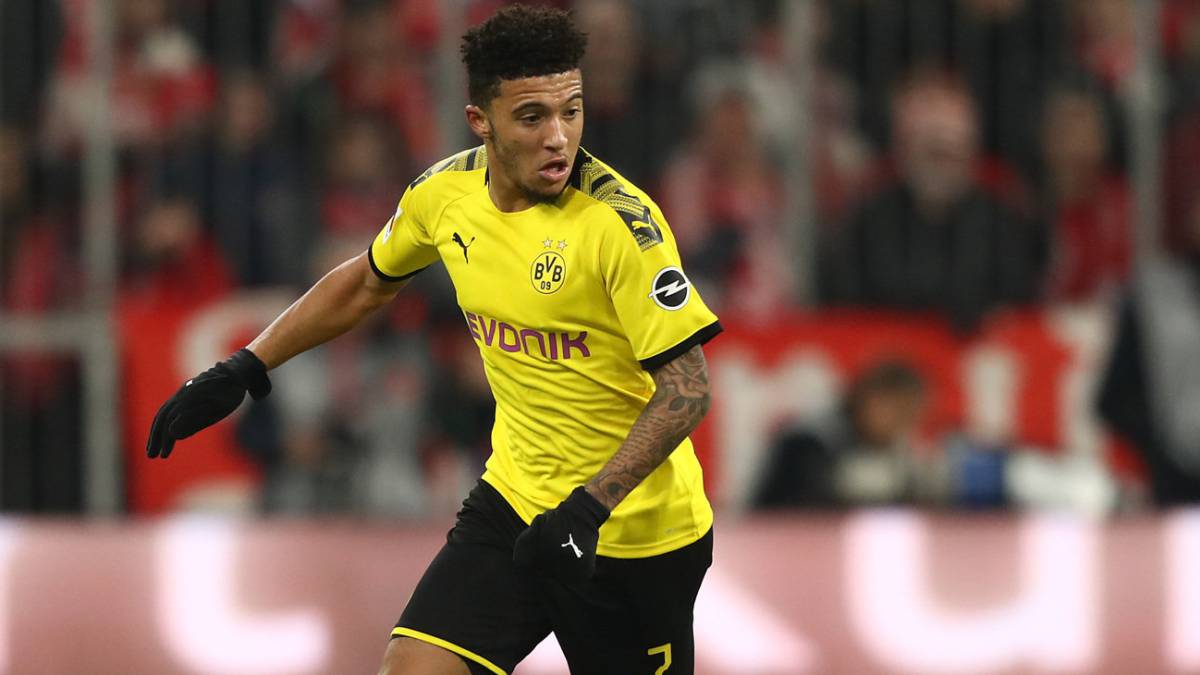 Jadon Sancho and Borussia Dortmund are close to separating their paths. The English player seems not to be in Rhineland when next season begins, since the yellow club they have already put it up for auction and there are already several interested clubs.
If less than ten days ago, the Daily Mail assured that Real Madrid plans to offer 116 million to dress Sancho in white, now, this same means, reveals who are the competitors of those of Chamartín to seize their services. Manchester United, Paris Saint-Germain and Barcelona entered months ago and maintain interest while Liverpool appears as a new rival to beat in the negotiations. All without forgetting that the City was saved a scoring option when it transferred to the German team for an amount close to eight million euros.
Since the club, they have had a problem with him in recent times. Sancho arrived late from the last international break which earned him a fine of almost € 100,000 and stay out of the call against Monchengladbach. In addition, adds Daily Mail, they forced him to some extra training alone.
While this was attempted as an 'internal matter' but without success, the Dortmund coach Lucien Favre decided to 'punish' his low level also publicly by removing him in the 36th minute in the win against Bayern. The coach did not want to justify any injury. "What I was seeing, to be honest, was not good enough," he said at the subsequent press conference.
So far this season, Sancho has played 16 games in which he has scored four goals and has given eight assists, which is still prolific.
Southgate wants to tackle his bad moment
The English coach, Gareth Southgate, knows that part of his success in the Euro 2020 and in what remains until he begins goes through having Jadon Sancho at his best level. Thus, the coach has taken advantage of the concentration of the Three Lions to talk with the player for half an hour about this bump in the season.
"He came at the beginning of the week and we were talking. We have a duty to take care of him and help him progress through that, we are in constant communication with Dortmund. He accepted a great challenge when he went to another country. He changes football but also life and the language and has done really well, "said the coach.
Southgate defended this 'low' of Sancho as a youth problem. "All the young people have ups and downs. He has played a lot and is somewhat tired. His club keeps him playing precisely because it is important." And it seems that this summer will continue to be in a new destination.
Photos from as.com