Rudy Fernández: 500 games and 17 titles in nine seasons
The Balearic forward reached half a thousand meetings with Real Madrid against Gran Canaria. "He is one of the great signings of the club," Laso said.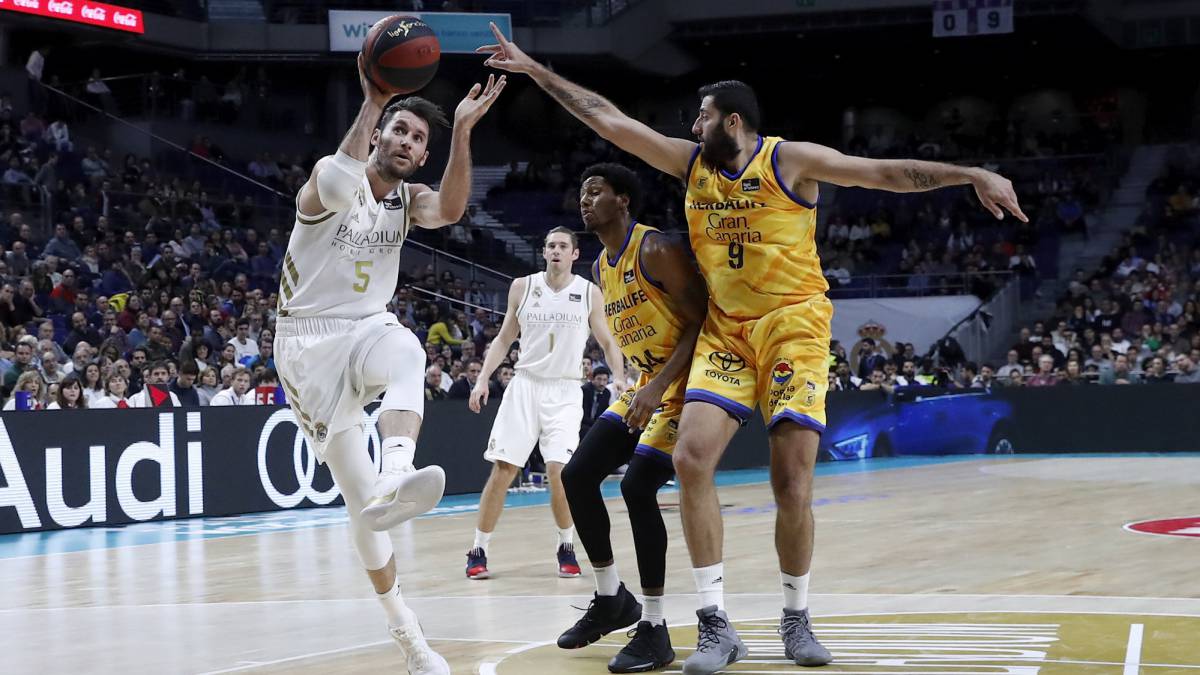 Rudy Fernandez met Sunday against Herbalife Gran Canaria (a duel he could not finish after being expelled by two techniques) five hundred matches defending the Real Madrid shirt, a team with which he has won 17 titles in the last nine seasons.
Of that half thousand performances, 262 were in the League, 209 in the Euroleague, 16 in the Copa del Rey, 12 in the Super Cup and 1 in an Intercontinental Cup, the white club said today on its website.
In the nine seasons he has been in the club, the Balearic has won two Euroleagues, five Leagues, four Copa del Rey, five Super Cups and an Intercontinental Cup
Asked about what Rudy Fernández has meant for the entity, Madrid coach Pablo Laso said at a press conference that he has been "one of the great signings of the club" as it is a very differential player "that is above the numbers and success, for what he is able to do in the field and for his vision of the game ".
"I am very happy for that figure because since it arrived it has been a reference," added the Vitorian coach.
Photos from as.com