Rodrygo is a lightning bolt
'El Rayo de Vila Belmiro' breaks records at full speed. It took less to make two goals in the League than Neymar or Ronaldo. Unstoppable precocity.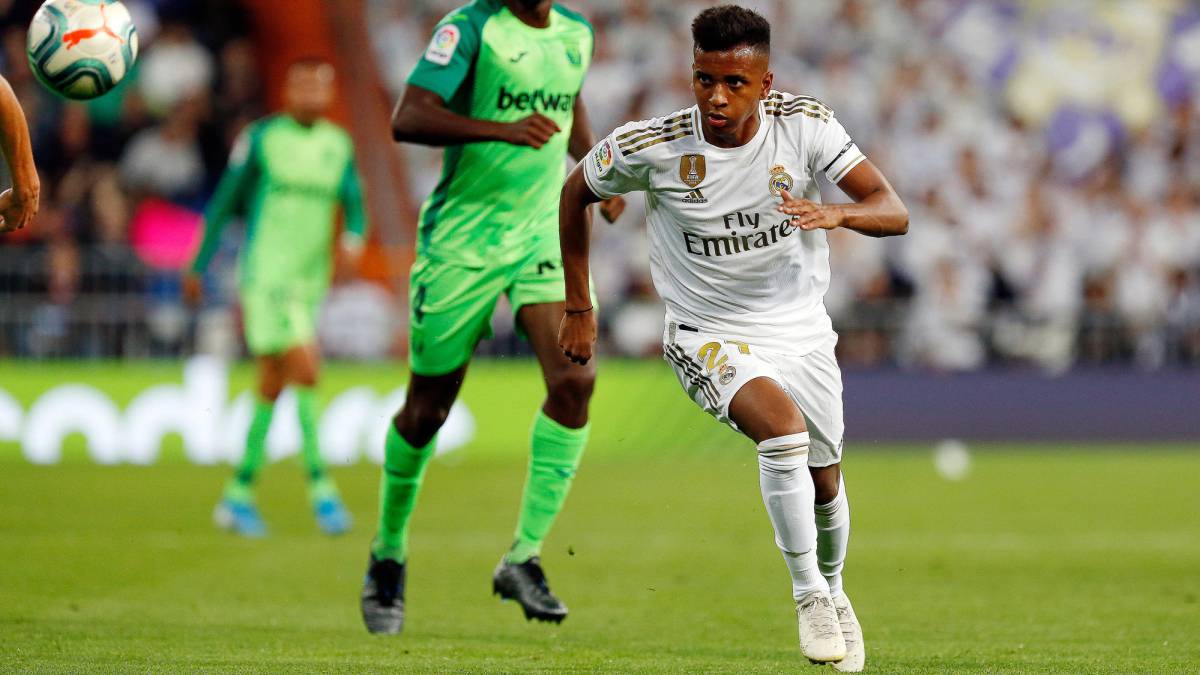 Rodrygo Goes breaks records (almost) at the speed of light. In his debut he only needed 95 seconds on the pitch to make his first goal in the League in the 2-0 to Osasuna and with the Leganés he did not even need to warm up. Goal in minute 6. It was his second league goal and he had achieved with just 54 minutes of play. The best average of this League among the multigoleadores and an unstoppable precocity.
Above all, in comparison, with other Brazilians who arrived very young in our country. Rodrygo has taken less than Ronaldo Nazario, Neymar, Romario, Diego Costa ... but also that players who emerged in legends (Raúl, Fernando Torres ...) and vintage cracks, case of Messi and Cristiano. If the Argentine needed to reach 360 minutes in the League to score his second goal (it was in the 2005-06 season and had debuted in the previous one), the Portuguese seven was faster in his arrival in Spain in 2009-10. Not enough for Rodrygo did not get it before them. The new Brazilian sensation of Real Madrid still has a huge stretch ahead, but that precocity in punching goals cannot be discussed. ESPN has already developed a report last year in which it showed that it was more effective than Neymar at his age. A phenomenon that in Brazil every day has more followers. Some, like Rivaldo, sees "more killer instinct" than Vinicius. Maybe that's why he sniffed the loophole through which he sneaked in and entered quickly and was not seen all over the center of the cucumber lag to score his 1-0 at Leganés.
Of indefatigable legs
Zidane cannot doubt Rodrygo's commitment either. Lightning never falls twice in the same place, and in addition to its electrical resources to hammer rivals, its defensive phase discharges are also constant. Against Leganés, Rodrygo was the player who ran the most in the game (11.4 kilometers) and his recovery of the ball, in the 13th minute, started a spontaneous ovation of the Bernabéu. That ability to be tactically disciplined that Rodrygo offers is, in addition to the goals he can bring to a Madrid that was in trouble to see goal, which satisfies Zizou. That is why he allowed Leganés to change bands with Hazard and play for a while on the left (bottom image), the space from where he 'broke' the shell in Santos. Also sometimes as false nine when Benzema fell to some band, Rodrygo is a lightning.
Photos from as.com