Rodrygo can still be overcome
He touched the sky with his hat-trick to the Galatasaray, but he is used to it. In Brasileirao he scored three goals for Vitoria in 9 '. In Juveniles he got six! an afternoon.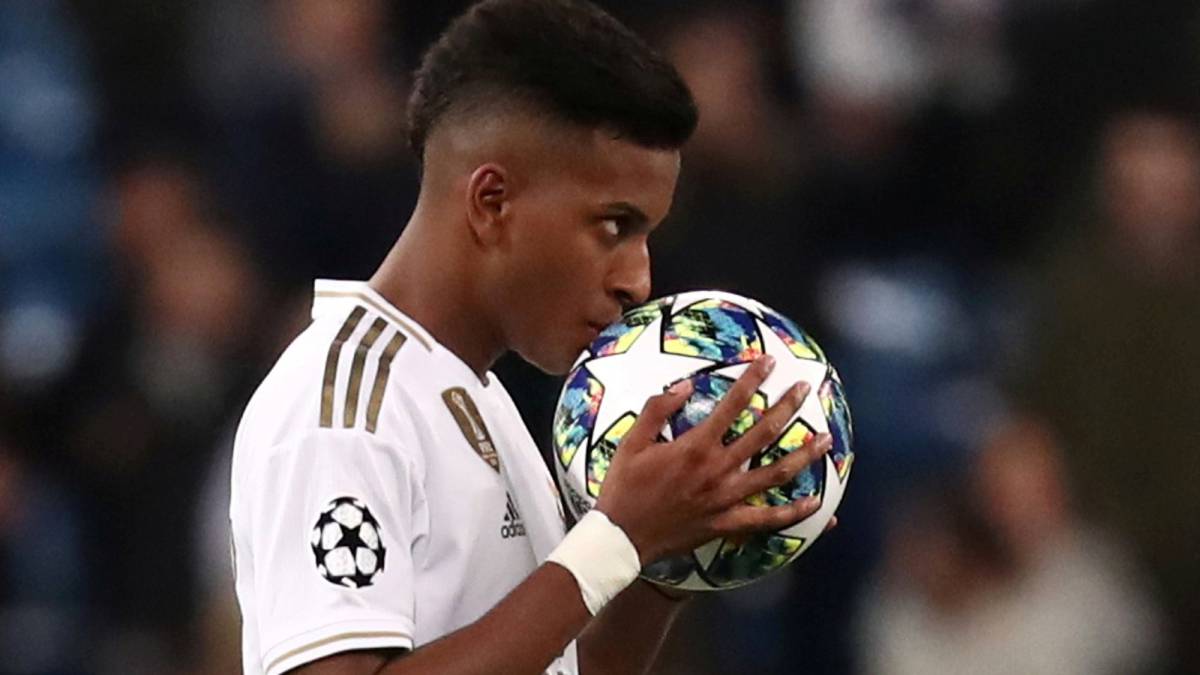 Rodrygo drops his goals from his pockets. He suffered the Galatasaray (and before Leganés and Osasuna ...) with a hat-trick of the Brazilian who broke records in the Champions League, but it is not the passage of a comet like Halley through space. He is not even his first triplet of goals as a professional because he already won one year ago with Santos ... in just nine minutes. Rodrygo can still be overcome.
That hat-trick against Vitoria, on June 3 of last year, and although it was not perfect (right, left and head) like that of the Galatasaray, he practically demolished only the opposing team. He scored in the 22nd minute, in the 25th minute and in the 31st minute. In the second he left with a hip punch of two opposing defenders. A flag goal he celebrated as he did in his debut with Madrid, symbolically taking off his hat.
"Rodrygo will arrive fogged", they said internally from Real Madrid during the past season, when the Brazilian had not yet reached the age of 18 (the age stipulated to sign officially and avoid problems with FIFA) and took the opportunity to gain experience. When Vinicius dazzled before his injury to Ajax, the white club already warned of what was coming in this 2019-20 with Rodrygo. Is that the Ray of Vila Belmiro (his nickname in Santos) has arrived at Real Madrid being a kid only in the passport. Footbalistically speaking, he had 57 professional matches on his legs before he was even of legal age. After being so, he added twenty more matches (with five goals) before appearing at the Bernabéu to sign his contract as a Real Madrid player. Hence, Castilla remained so small.
The day he sang six times gol
Madrid bought it from Santos for € 40M but the Santista club was clear that he was managing the fate of a future star almost since he incorporated it, in 2010. But in 2017 he encouraged himself to bet heavily on Rodrygo when in the Under-17 Paulista he scored six goals! to Jabaquara. Four with the right and two with his left-handed, one of them after sneaking between four rivals. An almost insulting superiority that a few weeks later also showed in the Brazilian with the elders and also in the Liberators. The Champions League is being Rodrygo's springboard, but before that, his first goal in the top South American competition was Maradonian. Rodrygo does not run, in the field and breaking records, he flies.
Photos from as.com