Rodrigo: "The dressing room accepted Celades as leader"
Valencia captain Rodrigo Moreno reflects on the club's official radio about the team's return to Benito Villamarín, where he won the Copa del Rey.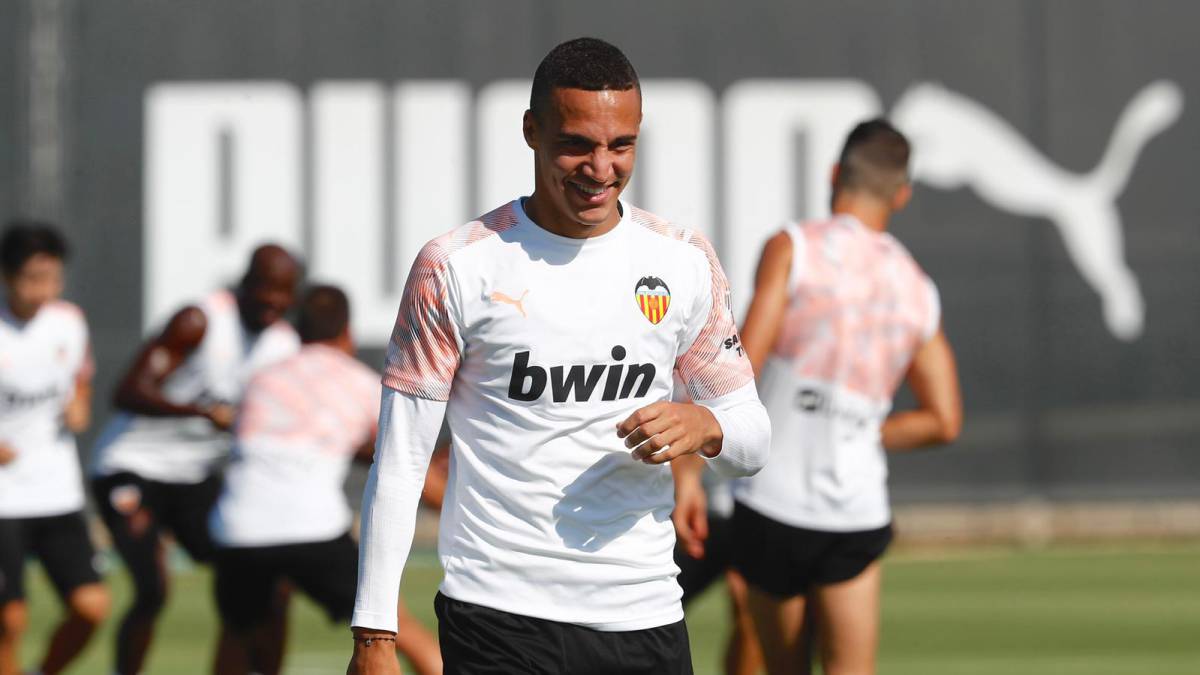 Rodrigo Moreno, one of the captains of Valencia, spoke during an interview with the club's official radio about what it means for the team to return to Benito Villamarín this weekend, where Valencia was proclaimed Copa del Rey Champion six months ago. Rodrigo, who emphasizes that he is already recovered from his discomfort, also reflects on the season the costume is going through and strongly shows the support of the players for the figure of Albert Celades.
Return to Benito Villamarín: "I think that the match against Betis brings us great memories to everyone for the Copa final, although there are always very good matches (...) I imagine that when I step on the stadium they will come to mind a lot of memories. It's always going to be in the whole of Valencia, whether it's playing or as spectators. I don't know what will come to mind, but I suppose we'll remember everything that day in the locker room ".
Final Cup Memories: "I had the happiness, like Gameiro, of being able to score, but it was a special day for everyone who could live that from the inside. There is no person who was there that day that did not stop me in the street and Tell me everything we made you feel. As time goes by we will realize more than we did (...) I think everything that happened during the days before was very special: the arrival at the stadium, the atmosphere in Seville etc. It is a day that will remain forever and that was the first goal I dedicated to my daughter Daniela, who had not yet been born. Many incentives were gathered so that that day was much more special. I am glad that Dani Parejo asked for calm after the goal when we were all celebrating it ".
His physical condition: "I already feel good on a personal level, having a rest week has been very good for me to recover from my back ailments. Yes, it is true that there is always a little discomfort, but hey, I'm fine ".
Analysis of the situation in Valencia: "I think that, despite everything that has happened, the team has remained firm. We have been working for two very important seasons and that helps a lot. The experience and union of this group also influences. In Liga and Champions we are getting good results. The work that has been carried out with this group is very important ".
Backing to Celades: "Celades has earned the respect and trust of all of us. He is a very prudent and very respectful person. He arrived in a very rare situation, but the group accepted him as leader. He is gradually imposing his ideas and what he wants and his way of understanding football ".
Match streak: "Now we have a streak of many straight games, but in the end all the points are worth the same when you win them. We must know how to manage the physical and emotional load of the many games we are going to play. We are prepared, The team has shown that it has capacity and knows what it wants.
His role in Valencia: "From my heart, I am very proud to have been able to reach 200 games as a Valencianista. It is my sixth season in the club and I remember the great expectation that was generated in the club. I am very happy and very happy, I only have words thanking all the people who have been there. I have always tried to do my best, I have helped the club to be there again, among the best. I think I am an important player for Valencia in recent years. It is a figure very high, only DaniParejo and Gayà have more than me and it is very important ".
Photos from as.com