Revenge: Rockets win some Warriors of circumstances and leave them fifth in line
Easy victory of the Houston, with many contributing, against some Warriors who continue with casualties. They haven't seen each other since the playoffs.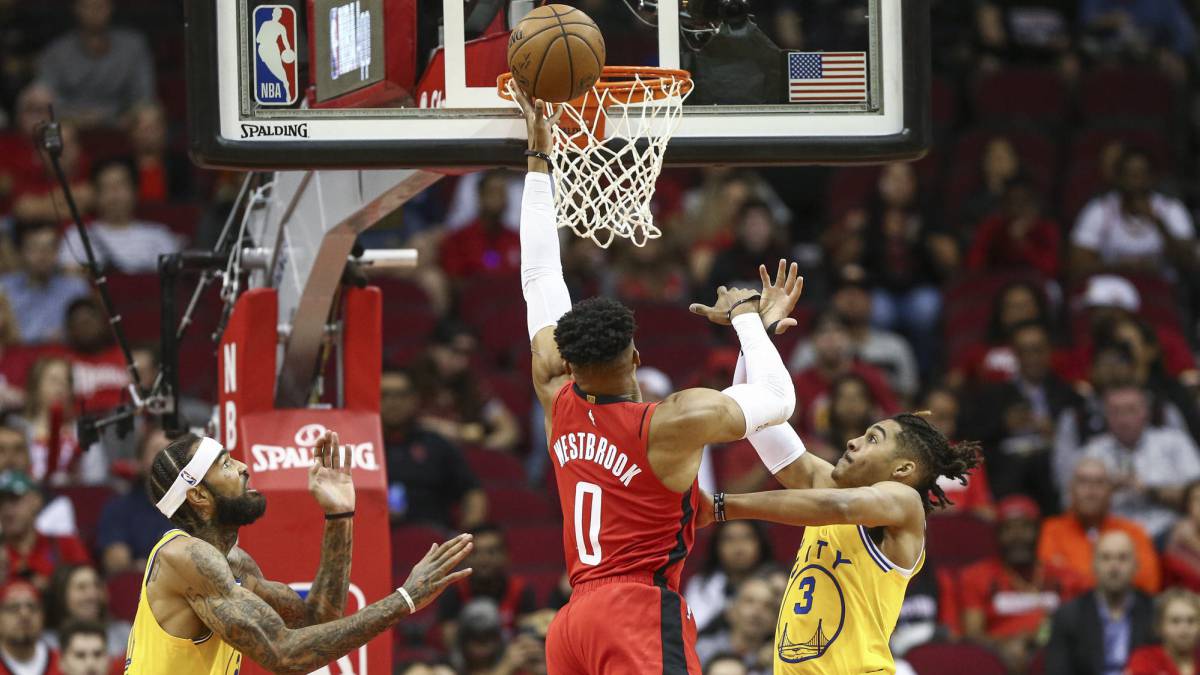 They have been behind them for a long time. They have been the one who has gone to rebuild, especially in recent years, the dominating team of the NBA. That is why, every time they get their teeth swollen, it is cause for celebration and sigh. The Rockets did not face the Warriors since the last playoffs, since neither the Durant injury - the first, which later led to the Achilles tendon rupture - showed them the way to eliminate the champions. Last year they also won well between casualties and this time the same thing has happened, which makes an incomplete feeling for those in Texas.
Visitors endured what they endured. Again there was D'Angelo Russell and it was announced that Draymond Green's loss will be extended three more games, with Curry, Thompson and Looney also in the infirmary. There was no 'Paschall effect' as before the Trail Blazers, which they won in the playoffs just after eliminating the Rockets. Little more than ten minutes could Kerr's squeeze a well-planted team, which is very hungry to improve its image and achieve victories like today.
From 2-8 to 10-0. Starting partials to move the tree a little until one of the two settled. And it was Houston. The good relay from Austin Rivers to Westbrook and Harden made everything roll. The transitions were more or less fast, not yet six seconds or less (as the coach wants) but enough to drive the inexperienced Warriors defenders crazy. The surprise was given by Alec Burks, who already seems fully recovered from his physical problems: 28 points and 8 rebounds coming out as a substitute to give the visiting team more air for more minutes. It did not end up serving much, but it is one of those experiments that your coaching staff has to do. He joined the poor performance of Bowman and Poole, the other two rookies who accompany Paschall as headlines, and a Willie Cauley-Stein that Clint Capela had tea (19 + 16 + 6) .
The party died shortly after the break. There was no reaction after passing through the locker room and the difference went until twenty (76-56, minute 28) after a partial 11-0. From that moment the competition went to another level despite the fact that the Warriors did not give their arm to twist until well into the last period.
Russell Westbrook played again and finished with 18 + 8 + 6. James Harden also stood out with 36 + 13. The difference was also that Danuel House scored five triples and PJ Tucker converted four, providing both a good selection of shot and defense. With these ingredients it is very difficult for you to get a bad dish.
Photos from as.com