Reunion day for Mumbrú: Badalona and Duran
Pisa the Olympic, where he has been loved and beaten, this time as coach. "It's always special to come home." On his last visit he was paid a nice tribute. He faces another of his career technicians.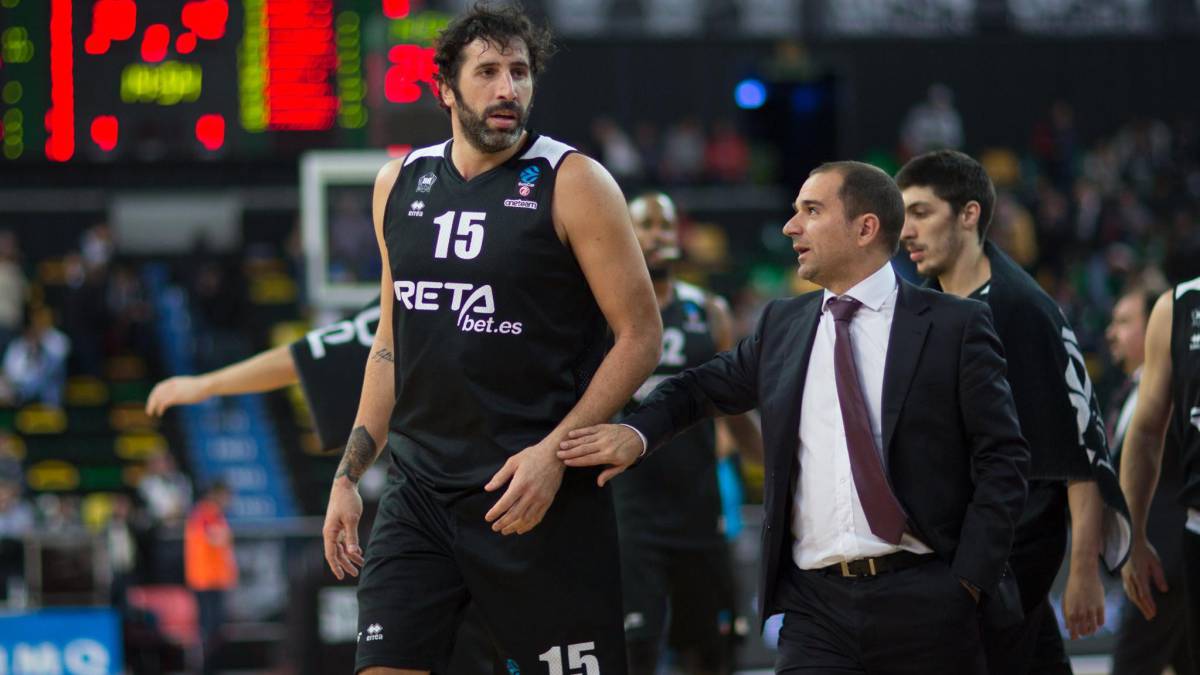 Mumbrú opened his career as a coach at the ACB by measuring Vidorreta, one of the coaches of his long stage as a player. He won Tenerife and was a sweet start. With Txus he did not share many months, because he lived the end of Indautxu coach's career at the club of his loves, Bilbao Basket. On Saturday he faces Joventut and Carles Duran, a double track that stirs many butterflies inside. In Penya he formed and went twice to Madrid, one of the eternal enemies, something that many never forgave him. And Duran has been one of the trainers with whom he met in Miribilla, although he also lived his cessation. Both are from the Aito school, after all, and have blown a basketball with similar patterns.
It is not another day, of course; Much of the family will be in the stands. "It is always special to go home, because it is the team that taught me how to play basketball, trained me and trusted me. I have great respect, admiration. I have many friends in Badalona. It is always nice to return. Last time they gave me a shirt, I did not know if I was going back and it happens that in two years here I am again as a coach. I will try to leave the sentimentality out and think about the team, "assumes the exalero in La Casilla after the training of RETAbet.
They know each other well and it will be difficult for them to surprise each other, but Mumbrú makes a precision: "Carles has his basketball and I have mine, I've been at your service for a year and a half and I know what the things he did when he was here could be; but a coach, depending on the players he has, acts in one way or another. It is not the same to play here with what he had there with Prepelic, nor when he did it with Laprovittola. Each coach adapts to the team he has. "
Penya has six straight wins. "It is a team that plays very well, with great players, such as Prepelic, Omic, Zisis, Harangody ... They come from winning in Zaragoza and Gran Canaria, playing well in Fuenlabrada. It's very complicated. A lot of fault that I'm playing like this is from Carles, they are doing a great basketball on arrival and static, attacking the rebound well, in defense they are being very solid, even playing many possessions; you have to try to control the 40 minutes and be hard all the time. " Mumbrú considers that it is better to take a team when he is without confidence, not like this Joventut in the good wave, "I prefer to face an opponent who has to gain confidence during the match ... now everything they do is good for them , it is more difficult ".
Bilbao Basket fell again, in Malaga, something understandable. "Winning outside in the ACB is very complicated," the Barcelona coach maintains. "In the Carpena we were competing until the end and coming back when he seemed broken, and in Badalona we are going to find the same thing, they are with incredible confidence." Lammers, touched by a sprained ankle in Malaga, has been able to train normally this week.
Photos from as.com