Return to the real 'world' in 80 days
Espanyol, already first in the group, has ten league games until the sixteenth in which it must focus on reacting and adding the maximum points.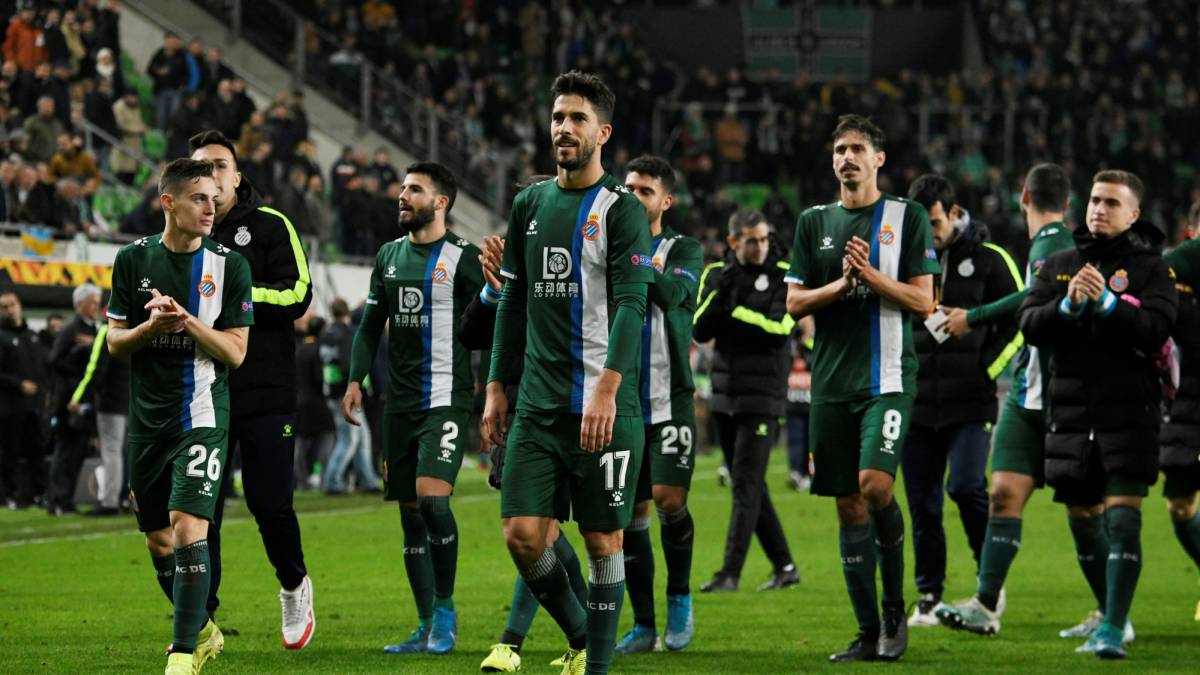 Sergi Darder's header after Pipa's brilliant play meant more than the 2-2 goal in Budapest. That first group place is equivalent to physically and mentally parking the Europa League until February 20, when the sixteenth round will start. The match against CSKA Moscow on Thursday 12 is a mere procedure, as can also be the Copa del Rey, taking into account the delicate situation of Pablo Machín's team in LaLiga and the loss of the squad due to injuries. Competing with maximum guarantees in three competitions is a chimera taking into account the efforts to manage so far only two and the tolls paid.
From this Sunday before Osasuna to that February 20, 81 days and ten LaLiga matches will take place, enough time for Espanyol to leave doubts and react. Of the thirty points at stake, and with only 42 more ahead, the Blue and Whites should approach the 25-point barrier to climb positions and aspire to salvation. In this period, problems must be solved, such as the adaptation of the team to Pablo Machín's system, because so far, and despite the good feelings of some meetings, it has only served to add four of 18, with a Espanyol that continues to commit defensive errors of bulge and whose divorce with the goal is still in force
During this period, you should also know the plans of the president, Chen Yansheng, who will arrive next week in Barcelona and that on Tuesday, the 10th, will appear at the General Meeting of Shareholders. In particular, what is the intention for a winter market in which, by active and passive, the coach has already asked for more gunpowder in attack. A period in which Calleri and Ferreyra must demonstrate the reason for their assignments with goals, something that Monito Vargas will not be able to achieve taking into account that due to his injury and the Pre-Olympic he will lose two months of competition.
Ten games that leaves five at home against Osasuna, Betis, Barcelona, Athletic and Mallorca; and many others out against Real Madrid, Leganés, Villarreal, Granada and Seville. In this period, the team will be able to disconnect from European trips and the change of routines, and fully focus on each rival of the weekend. 80 days are to return to the real world this League so uphill.
Photos from as.com