Reiner, new card in the market
Mundo Deportivo reveals the new goal of Barcelona: a 17-year-old Brazilian midfielder who plays for Flamengo and is also followed by Real Madrid, Atlético and PSG.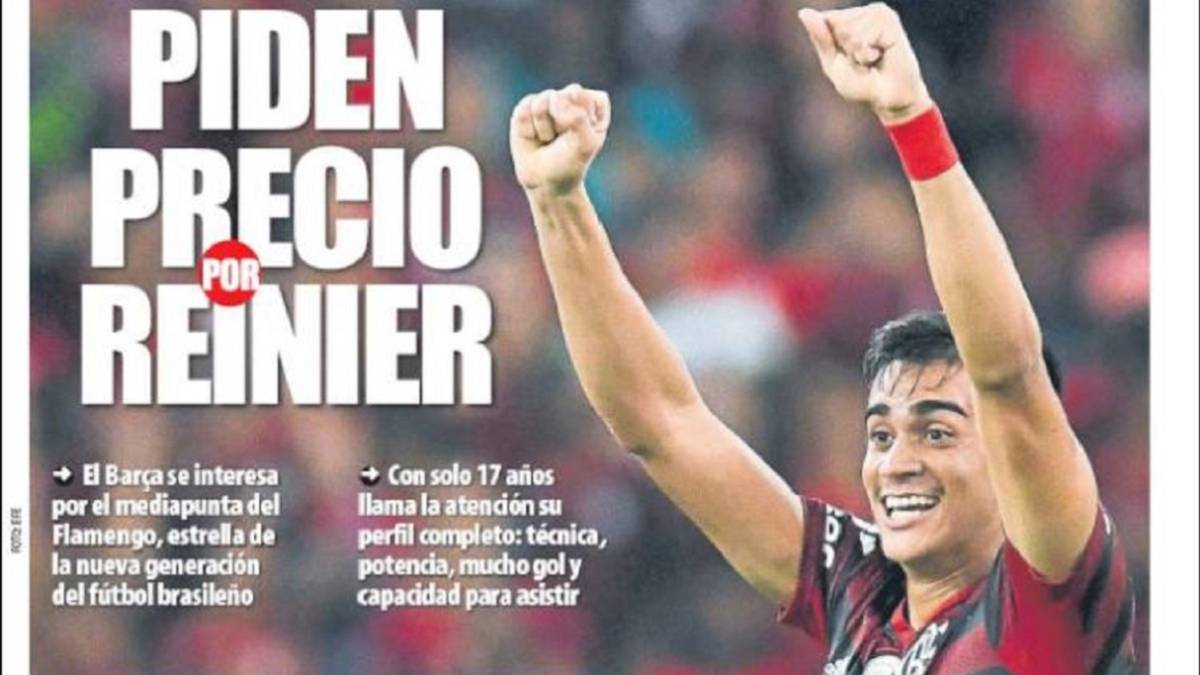 Before the prices of the football market, Barcelona seems to sign up to Real Madrid's strategy of betting on possible Brazilian cracks when they have not yet exploded before they arrive in Europe and their price is prohibitive. Madrid followed this tactic with Vinicius and Rodrygo and now the Blaugrana club has set its goal in Reiner Jesús Carvalho, 17, who plays as an offensive midfielder in Flamengo.
According to Mundo Deportivo, Barcelona has asked for a price for this player who is considered "the star of the new generation of Brazilian football." It is a physically powerful footballer (1.85 meters) with power and scoring ability that has already caught the attention of the greats of Europe.
According to the Barcelona newspaper, his father has been touring Europe talking with various clubs and his evolutions are closely followed by the technical secretariats of Real Madrid, Atlético, Manchester City, PSG or Arsenal in addition to Barcelona.
Despite his youth, as happened to Madrid with Vinicius and Rodrygo, his quote is high and the bet will not be cheap. It is seen that in a first contact with Flamengo, the carioca team assessed its young star at 20 million euros, but that after its debut in the serious Brazilian A with four goals and three assists in 11 games that have earned him to debut in the Liberators. its price may have doubled.
In Brazil there is great controversy because Flamengo has not yielded the player to dispute the U17 World Cup in an operation that comes to remember with nuances what has happened to Barcelona, the Spanish team and Ansu Fati.
Photos from as.com