Raúl García: "The joys of Osasuna are my joys"
He returns to El Sadar on Sunday, where he confesses that he was very happy, and is in favor of showing respect to his former team and not celebrating a bit if he scores with Athletic.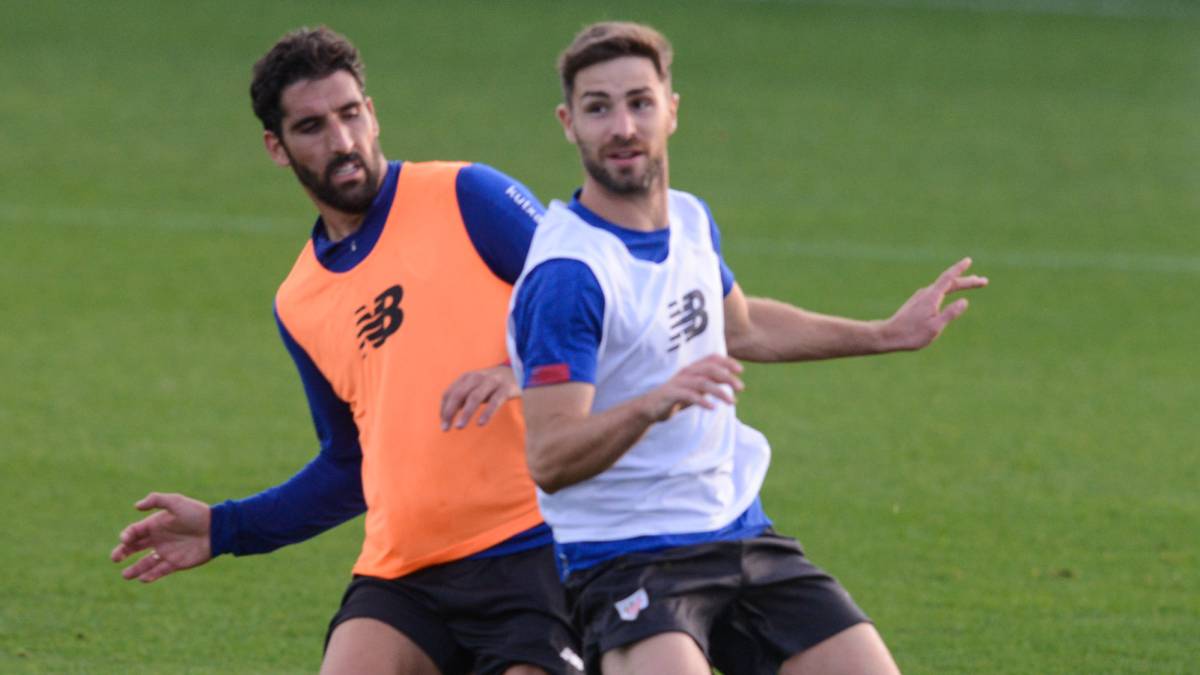 The matches in Calderón and Wanda (although here he did not serve as a local), as well as El Sadar, have not been and are not routine for Raúl García. After the absence of Osasuna in First by the descent, the Athletic midfielder returns Sunday to his homeland to face the team in which he formed. "I return to what was my house, I have lived many things and always positive there," he admits. San José, also Navarro de Pro, recently referred to the sentimental impact of this shock. And Rulo is the same. "It's a team from my land, I've been there for many years; the joys of Osasuna are also my joys, that streak they carry makes me happy too, but now it's my turn and move it forward," he added after the morning training in Lezama. The topical man of whether he will celebrate a goal if he scores, egrime that sees the celebrations anecdotally "but it is a gesture of respect, when a club or people give me positive things I try to be grateful" .
Raúl lived a very happy past in El Sadar. "The last year I was there was very special for me, for being with Mendilibar, which made me enjoy a lot because he is a great coach, coming home, being with family with friends, it was a year that I have a very good memory ", highlights.
Right now, Athletic faces a team that lives days of wine and roses. "Osasuna is fine, things are not by chance, many are doing well; it will be a complicated game, it is clear to what he plays, but we want to take that step of getting important things out and what better complicated place than Pamplona," he analyzes the excolchonero. Everyone sees it as a derby and is special on both sides. "You live differently from other LaLiga Santander matches because of that rivalry, it is nice to win by not putting up with jokes later," he says.
Whenever he can, Raul sees the reds. "They have been working in the same way for a while and on top with the confidence that the results are coming." And they don't stop pulling kids. Moncayola, for example, says that Raúl is his idol. "History repeats itself, that happened in my day to me with the people with whom I spent my first years. It is beautiful and makes me relive the past and see that we are references for many people, it is a pride that I have as a reference . By conditions he is a great player ", he dedicates to the pearl osasunista.
The keys to this match that the League takes up after the break are obvious to Raúl García: "Above all, to be ourselves, that we give one hundred percent, because he is a rival with a very high intensity that does not usually fail in what he does, and it is something we have to avoid; we must save that pressure in the best way ".
Photos from as.com