"The problem is not to make a mistake, but what it means"
The gunsmith coach, José Luis Mendilibar, has acknowledged that the rival "has made signings that have allowed him to gain a lot of speed."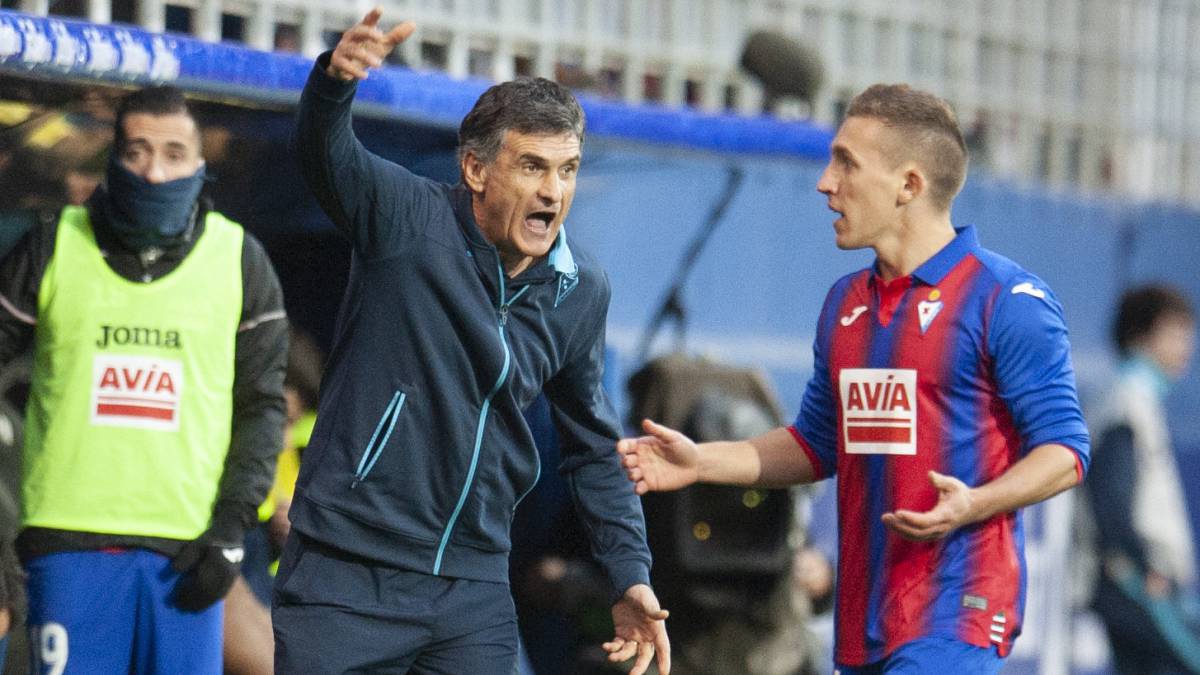 With just 48 hours left before SD Eibar faces Real Sociedad at the Reale Arena, José Luis Mendilibar has appeared before the media in Ipurua after training. After the failures that condemned the team to defeat against Alavés last Sunday, Zaldibar wanted to point out that "the problem is not to make a mistake, it is the lack of confidence for the one who commits it and for the whole team ", he said. "If they score a goal because they make you a good play, it is their merit, but if they make you a chance and a goal because of you, it decreases you and you lose confidence," he added.
However, the way to leave the problems behind seems clear to the gunsmith: "This is solved with more concentration and knowing who you are and who you are facing. If we are more concentrated, we will surely make fewer mistakes," he admitted.
On his rival on the day of San Andres, Mendilibar has admitted that "the signings have given him a plus that perhaps they did not have." "This year they have the speed that they had no other years. They try to leave touching the ball with the intention of looking for the back of the opponent and the opposite goal," he stressed. On a personal level, the Biscayan is clear that "when you are not strong at home, you have to try to take out the necessary points to achieve the goal."
The keys of the game will happen to bother the contrary as long as possible, and Mendilibar is aware: "If the opponent plays comfortable, we have it badly, because they will reach us with danger. If we are able to squeeze it well and take the defense to back when we have to do it, we are going to make a good game and we are going to have our options to win. What we have to try is to play with concentration and with enough tension to be in the game for 90 minutes, "he confessed.
For Mendilibar, the good game shown by the team in the previous days is a guarantee more than enough to trust their players, and has made it known: "Against the Alavés we lost 0-2, but we took centers and finished off. That is the idea: If we take centers, we will have the chance to finish off and if we have the chance to finish off, we will have the chance to score. Our idea is that, then, after a center or a finish, try to get a second play if there is one it is the rival who makes us run against one, "he said.
"We arrive with people in areas of the area to finish off, but sometimes we occupy those spaces badly, we have to try to occupy the spaces within the area better and that in each center that we can do, there is at least one that can finish off. Then we know that there is an opponent who tries to avoid that shot, but that the ball does not pass without anyone from the team that can finish off, "he concluded.

Photos from as.com