Pesic: "If you worry it's because you have no solutions ... and I do"
The coach clarified that it was not the night of Barcelona, but he is not worried about Barcelona's bulky defeat against CSKA (67-96).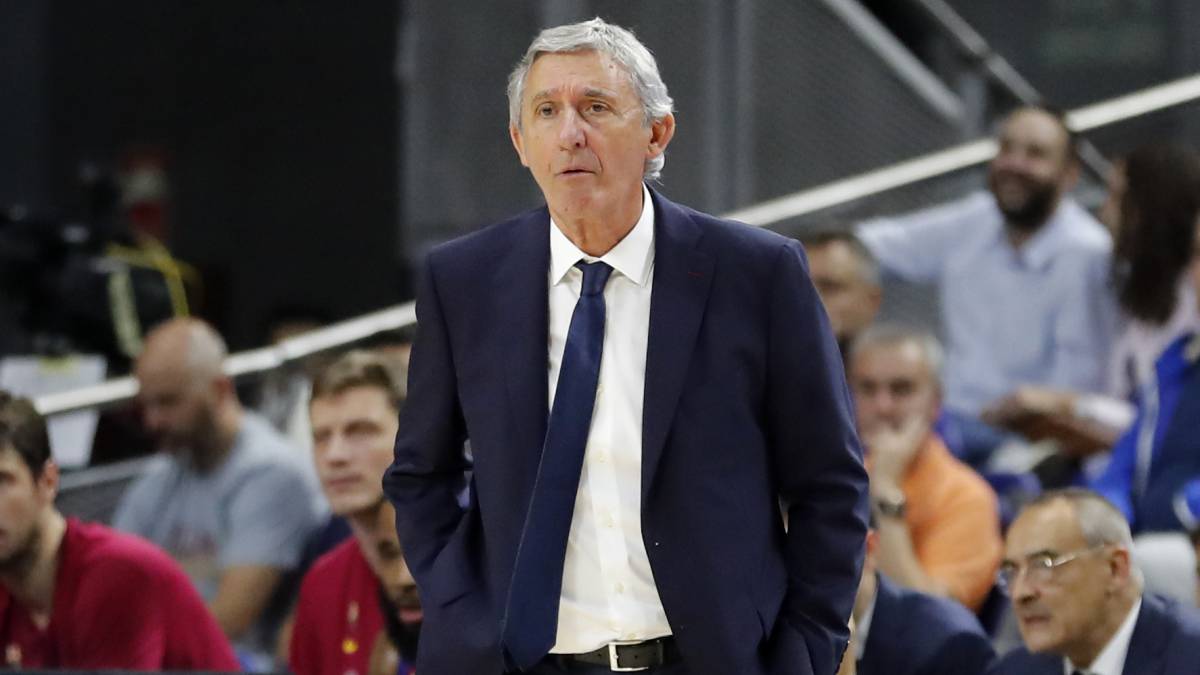 Barça coach Svetislav Pesic has commented after the tough defeat against CSKA Moscow (67-96) at Palau Blaugrana that they were all the time "behind" on the scoreboard and without reaction, unable to improve in the defensive transition and without being able to take control of a party in which the Russians also had great success ".
"I congratulate the CSKA for their excellent game. We don't play tonight as usual, especially in defensive transition. We went all the time behind, one step behind, no reaction in attack. We allowed our opponent a lot, he made 30 points in transition, a record, "he lamented at a press conference.
Pesic recalled that the best way to control the pace of the game is not to allow transition points or fast plays. "Tonight we did not have our night. Maybe we have played too many games in the situation we have had with the injuries, we have been fighting for many months with several problems. It is not an excuse, it is the reality," he said.
"We always move between illusion and reality, and the situation now is that we should be in a great physical form to compete, and there are games where you don't play as well as you would like and to compete you would have to be in good shape. The CSKA dominates, first, in the physical and we had no opportunity to stop its rhythm, "he added in this regard.
Pesic believes that in duels it is "necessary" to be at a high physical level. "I think we are not at that point. And at the same time we have to play against teams of a high level. Last week we dominated, with a great basketball, against Fenerbahçe and Maccabi. But then you have to play in Murcia, in a duel that it cost us a lot, "he said.
"Tonight we had a lot of problems, because the CSKA was always changing base, between Hackett, James or Strelnieks. We reacted, we didn't play. I think you can improve confidence if you put your shots, but the shot is a discipline where there are ups and downs that cannot be controlled. In this case, I want to explain the importance of having continuity in transition defense, but tonight we had many problems, "he reiterated in this regard.
However, he denied being "worried" in the negative sense after this duel. "My job is to be busy and worried about improving the team, but I'm not worried about this game. A person is worried if he has no solutions, and I have them. I know what the reality is and what we have to do. In December we will play ten matches, we have to know that it is important to improve our physique, "concluded
Photos from as.com