Paco López: "There are very few chosen to win at Barcelona"
The Levante coach valued the victory in Anoeta and the difficulty of bending those of Ernesto Valverde. He has succeeded twice.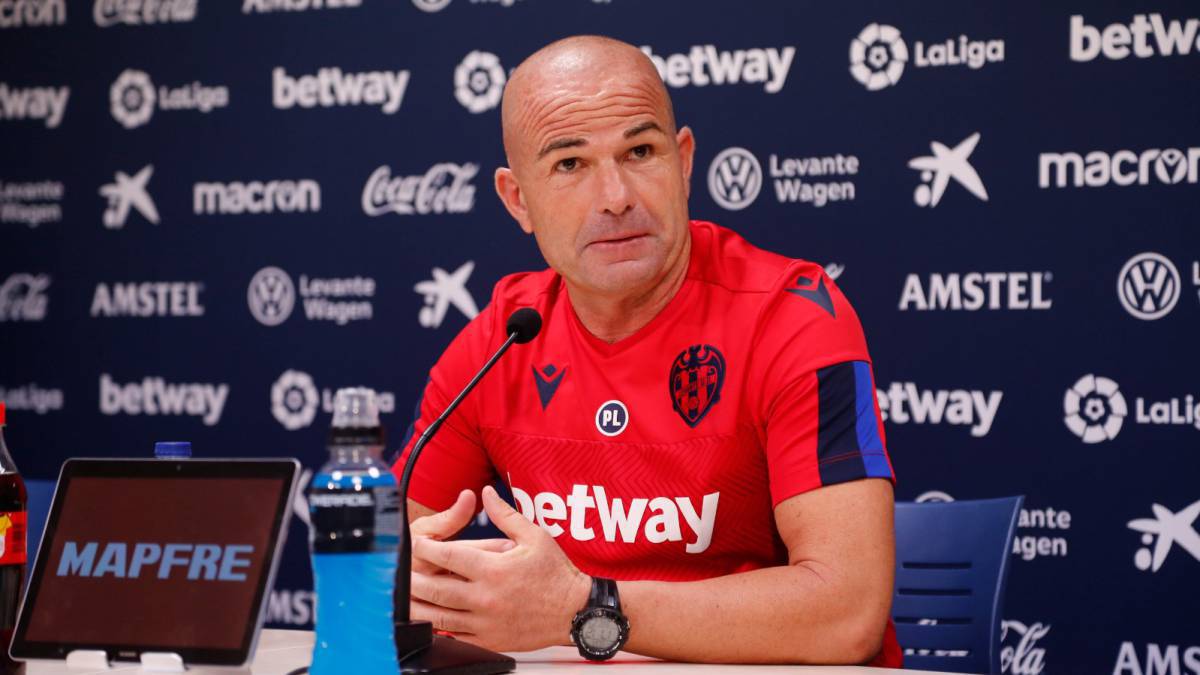 Injured: They are all well. Only Toño, Oier, Róber and Iván are still bothered.
Rival: It is always good to win, especially I would emphasize that the attitude and commitment and mentality have nothing to do with the previous game. Tomorrow is another story but logically the last game you play
helps.
Two seasons: It is no less true that throughout a season there are very few chosen who are able to beat them. And precisely that year was the penultimate day and we did it. That shows that you have to leave the perfect match to beat Barça. By faith and commitment and the help of the 22,000 who are behind
Anti-Messi plan: I have not seen any team that has discovered the magic potion against Messi. No qualifiers are found to describe it. You have to do a great collective work, but this team will give the face.
Partido: How are the Barça matches. It is difficult to take away their possession, that does not mean that when we have the ball we put it to good use. A clearly superior rival in possession, capable of creating goal possibilities with touch and speed, with the third line. The normal thing is that they take the step and we will try to close the tracks and put the ball to good use.
Win of Barcelona: I don't know, you have to ask Valverde. It is true that in these two seasons as a coach we have won him there and in the Cup. The league game I remember that we made things very difficult there. This team is capable of making things difficult but they have so much talent and quality that they can generate you for many things even if they are not doing very well. Let's hope it's an entertaining and fun game.
Morales: Yes, but I give you my explanations but we can go into many questions. It has characteristics that are good for the team, regardless of where they play. This year he has played forward from the side. It is very important for us and with work it will always come out and hopefully it remains that important player that has been until now.
Style: I have always tried to make the idea in my head. It doesn't always come out. But I always have the idea. There are games that help you learn and what we want is to have matches similar to Real and not Espanyol. But it's football and things don't always go the way you think
Morales Record: I believe it is the living history of the Levant. It's not easy to get those numbers, surpassing historical players and fortunately we continue to enjoy it and hopefully have more time to continue making history.
Urgency: I don't have to ask anyone for anything, more would be missing. It shows that from one game to another everything changes a lot, for better or worse. We try it for good. In the world of football there is an increasing urgency of results. Everybody. I don't want to change anything that I can't modify. What I try is for our team to do things well and as it has been in many games, and when we don't get angry and try to improve. In the end they play two
Rachas: Yes, I totally agree and how that tremendous equality exists, that anyone can win anyone. You just have to review the results and you see how difficult it is to win in the First Division and all help is little. That is why our message is that every game, especially at home, that is not one more and that our people be on our side and that we cause them to help us in the wake of our game.
Barça: I think those 90 and peak and 100 points have not been seen for a long time. I don't see a more winnable Barça and hopefully we will get it again. But they have learned from the bump of the season and the last five consecutive games won. Therefore it is a great team and it is very difficult to beat them, but we will have options if we make things perfect. Third European competition: I think it's good, great. May there be more opportunities for Levante and those 12 or 13 that we fight for the same goal. I didn't know and if so, it would be fine and it would be another motivation for most clubs.
System: It would be better if on top of that we give clues to Valverde. But if you are already playing the game, we will try not to give you more clues and see if we can surprise you in something that is difficult today. We will try to find that team and balance that we think is better to put the difficult things to Barça.
Bardhi: All right, the ischial of the effort was raised and after the beating it is normal to end up with discomfort.
Photos from as.com