Pablo Marí: from Almussafes to Lima through Maracaná
The Valencian center of Flamengo will play today the final of the Copa Libertadores but did not have it easy throughout his career. In his village, no one will miss it.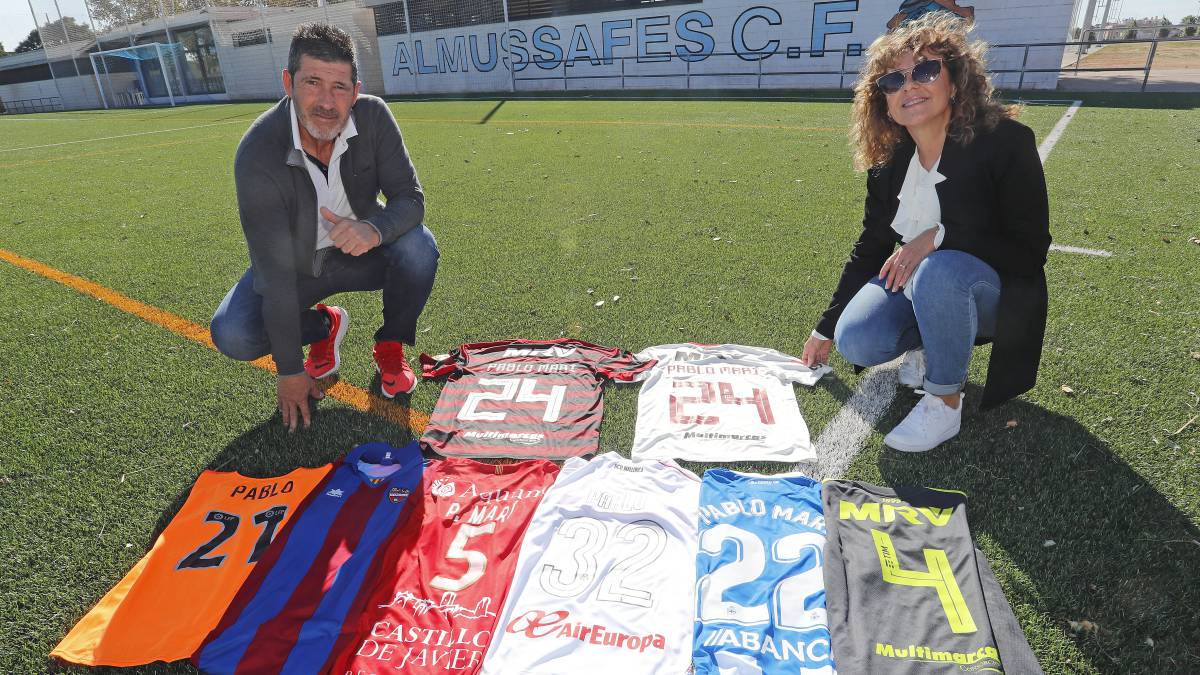 Today is not another day in Almussafes (Valencia). One of his neighbors, Pablo Marí Villar, can be proclaimed champion of the Copa Libertadores (21:00, DAZN) in the Monumental of Lima, the first Spaniard to do so. Since Flamengo got into the final, his parents, Pablo and Paqui, can barely take a step through the town without being asked about his son. "People have known him since childhood and he is very aware. Even when the games are at 2 in the morning, there are acquaintances who stay to watch it, "says Pablo Marí Sr.. They will see it in privacy, attached to the computer. "I will do it the same as always, so far it has been good. His father becomes very nervous and lies down. So I will see him alone at home, "adds Paqui. "When I played in Spain, at the time of the matches I was going to walk around the town. Now, as it is early in the morning, I go to bed although I am always watching the scoreboard," Pablo says.
Tonight they will suffer and if there is triumph they will enjoy. But Pablo Marí's career has not been a path of roses. He started in a field of land, with 6 years, in the Almussafes but a year later he signed Valencia. His parents and uncles Enrique and Francisco took turns taking him to Paterna for training (and later to Buñol). There he coincided with Bernat (today in the PSG) forming a fearsome left wing. Robert Ibáñez was also on that team, today in Osasuna.
However, things did not go out and, with 16 years, he had to look for his future in the other team of the city, the Levante, where he also had no options to debut with the first team. Others of his fifth, such as Rubén García and Iván López, did. He was not a prophet in his land and emigrated to Mallorca. There, yes, Caparrós made him debut with the first team. "Nobody has given him anything in football. He is a trainee, he has never thrown in the towel and he has earned himself there," Paqui recounts as he remembers every detail of his sports life.
But he still had to go down to the mud, the Nàstic, to take a new leap. He signed Manchester City but never debuted with the 'blues'. Three assignments (Girona, NAC Breda and Deportivo) until this summer came the opportunity of Flamengo and play in Maracaná. An opportunity that would not have come from having scored in the last second of the final playoff game, with Dépor, precisely against a Mallorca full of friends. A header of his licked the stick. That goal would have meant its renewal with Dépor. "Destiny wanted it that way," says Marí Sr.
Photos from as.com