Oier, Toño and Rochina return to the call of the Levant
Paco López has cited 19 players, so he must make a discard. For his part, Vukcevic falls from the citation. Bardhi and Melero enter.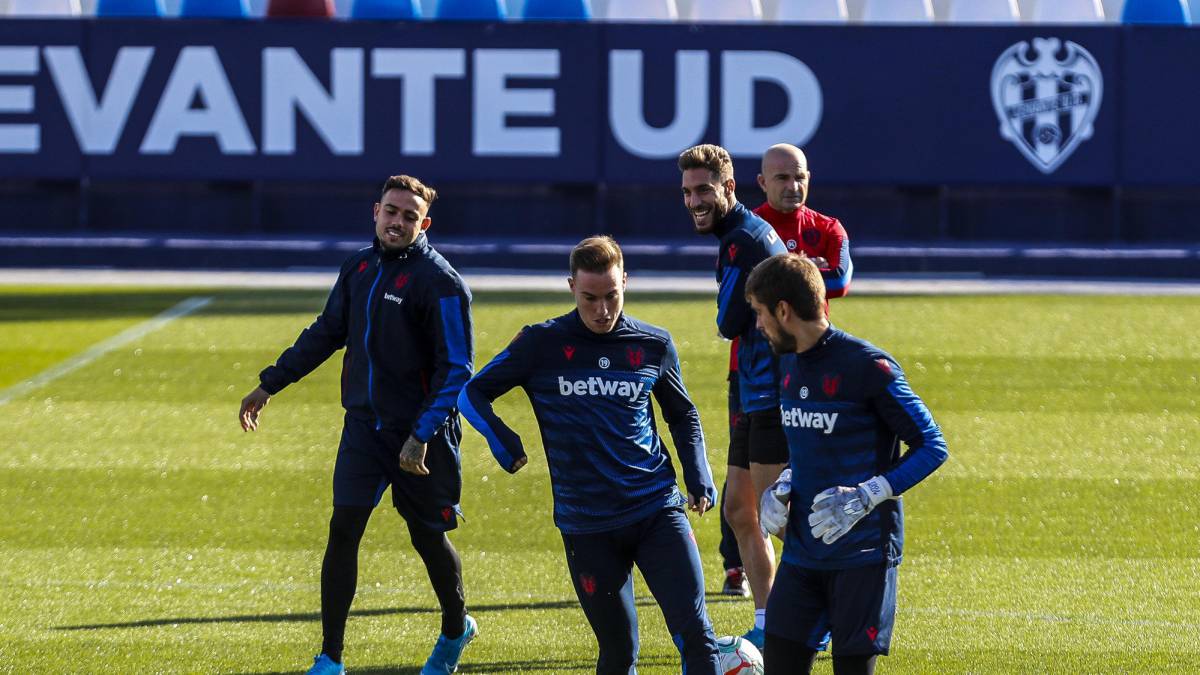 El Levante has announced the call for 19 men to receive the visit of Mallorca tonight in the Ciutat de València. Paco López must make a discard before the match on a list in which Oier Olazábal, Toño García and Rubén Rochina return after overcoming their respective injuries. Nikola Vukcevic, on the other hand, falls by technical decision after returning yesterday from the passage by his selection. Just like Enis Bardhi who is in the citation. Gonzalo Melero, with discomfort during the week, also enters
While Iván López, Róber Pier and Erick Cabaco have not been cited while recovering from their injuries. And Dani Cárdenas, goalkeeper of the subsidiary, returns to Atlético Levante after replacing Oier in the first team during his injury.
The complete list is as follows: Oier, Aitor, Toño, Radoja, Duarte, Sergio León, Hernani, Roger, Bardhi, Morales, Vezo, Postigo, Rochina, Clerc, Miramón, Mayoral, Melero, Coke and Campaign.
Photos from as.com