"99.9% of tennis players are in favor of the new Davis"
Albert Costa (44 years old) was one of Gerard Piqué's first signings for the transformation of the competition. The director of the Finals (18-24, Madrid) analyzes the appointment.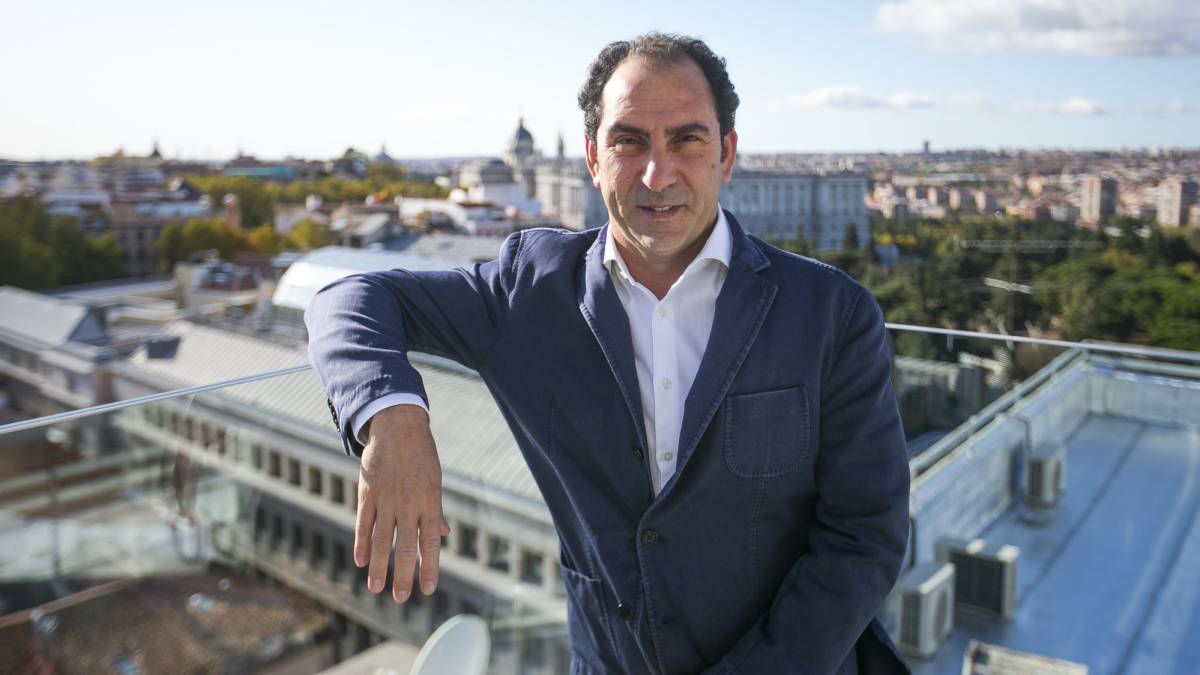 Albert Costa (44 years old) was one of Gerard Piqué's first signings when the International Federation (ITF) entrusted to his Kosmos group the organization of the new Davis Cup. Champion in 2000 and former captain, the Lleida is the director of the Finals (November 18-24 in the Magic Box of Madrid).
— In just over a week, the new Davis starts. The change. Is it a revolution or an evolution?
— An evolution. The ITF (International Tennis Federation) should have made changes many years ago at the request of the players. Gerard Piqué and his team had to arrive to convince their Assembly of a change of format (with a vote in Miami, on August 16, 2018, that they won by 71% of votes and that turned a competition with 118 years of history). It is much more attractive, modern and exciting because you bring together the 18 best teams in the same city fighting for the Salad Bowl.
— Piqué said millennials ask for more exciting tennis. Is this what you have been looking for?
— I think so, that we will attract many more people. With the old format, the final interested practically only two countries and lost the grace for the rest. In this way, the viewer can be hooked all week. I think we will see a lot of passion in the stands. With three crossings of countries at the same time ... the atmosphere can be amazing.
— How is Piqué living this final stretch?
— His absolute priority is football, and he is focused on it. But it is true that he is very involved in the project and dedicates time every day. It gives us good ideas and messages that help a lot.
— In the end your presence has come to open a bit the mind of the world of tennis?
— Surely, not because it comes from football, but because it gives a lot to the coconut and is very innovative. Always think about creating new things.
— How do you rate participation? A year ago the forecasts were not so good ...
— We've worked it. There were critical tennis players, but it was normal because everything new is hard to assimilate. Now, 99.9% is in favor. All those who have classified their countries, except injuries, will be in Madrid with the exception of Alexander Zverev (will play exhibitions with Roger Federer in South America). He will know and is already receiving his sticks in Germany. This format is better for the public but, above all, it is better for players.
— Did it cost a lot to convince Novak Djokovic?
— The whole team, and Piqué quite a lot, we apply to it, and it has been convinced that representing your country once a year is positive for your career.
— And is it better for federations, which base many of their resources on Davis to encourage grassroots tennis?
— Also. They are all going to get an amount of money that they didn't receive before.
— If you have to bet on a surprise, what would it be?
— It's going to be a very open competition. Five or six countries have a chance of winning. Apart from all that we imagine are Canada, Italy, Great Britain ... And if Spain passes the group stage, which has very complicated rivals (Russia and Croatia), it will be a clear favorite.
— Does the success of the first edition go through the success of Spain?
— It is clear that euphoria and passion will grow as the host grows. But the event will work very well regardless of that. There has been a lot of contact with all embassies to attract fans and it will not depend only on the Madrid public. It will be something international.
— You have enjoyed Nadal sharing a doubles partner (in 2005 they played together in Slovakia) and have been their captain in Davis. He will be crossing his fingers ...
— I am not afraid. If you don't see one hundred percent in the ATP Finals in London, and hopefully it is and you can win a title you don't have and finish number one, I think you won't play. In addition to the Masters, he has Davis in his head without a doubt and a special motivation to play in Madrid with his team, something he loves.
— A team with or without him is not the same ...
— Clearly. It is a number one, a leader and an example. Everything Rafa transmits is positive and the rest 'sucks' that energy.
— Davis will be part of a beautiful story. The recovery of Andy Murray ...
— Sure! From the tremendous image we saw in Australia to that of now winning a tournament (Antwerp) it is amazing.
— Roger Federer would have been the finishing touch ...
— Not contemplated. Switzerland is not classified, so it was not an option.
— If Kyrgios is centered and plugged in, Australia can be one of the attractions.
— It is a very dangerous country. In Madrid, with the height, Kyrgios is capable of everything
— Lleyton Hewitt, his captain, fully expressed himself against the change. As the months have progressed, criticism has been appeasing ...
— People have understood and adapted. They were normal reactions due to the impact of the changes. I am sure that, when this first tournament is over, everyone will be delighted.
— It points to a possible unification of Davis with the ATP Cup, a competition that will be released in Australia in January also with national teams. Is it possible?
— You will work on it. Piqué is open to negotiate with the ATP, which will have a new president (former Italian player Andrea Gaudenzi, who has presented himself "open to innovation"). He was my partner and with him there is open and easy communication. We will fight because that is so. It would be good for tennis if there was only one competition for nations with all parties involved.
— And on other dates? Maybe these are not the best. There are significant casualties such as Cilic or Nishikori due to injury.
— Possibly. But there are injuries throughout the year. We will look ahead to 2021. In 2020 it will be Madrid and in November. From there ... Also the project of making a joint event with the Federation Cup.
— Which hobbies will have more presence?
— For this order, Spain, Great Britain, Italy, Chile and Canada. For the matches of Spain (Tuesday 19th with Russia and Wednesday 20th against Croatia, both at 6pm) there are no tickets and the weekend will also be full. This in the end is like a soccer World Cup and is sure to succeed.
Photos from as.com