Ocampos: a penalty duel and a challenge for Lopetegui
Competition finally imposes a suspension match for the Argentine, which will remain on the next day.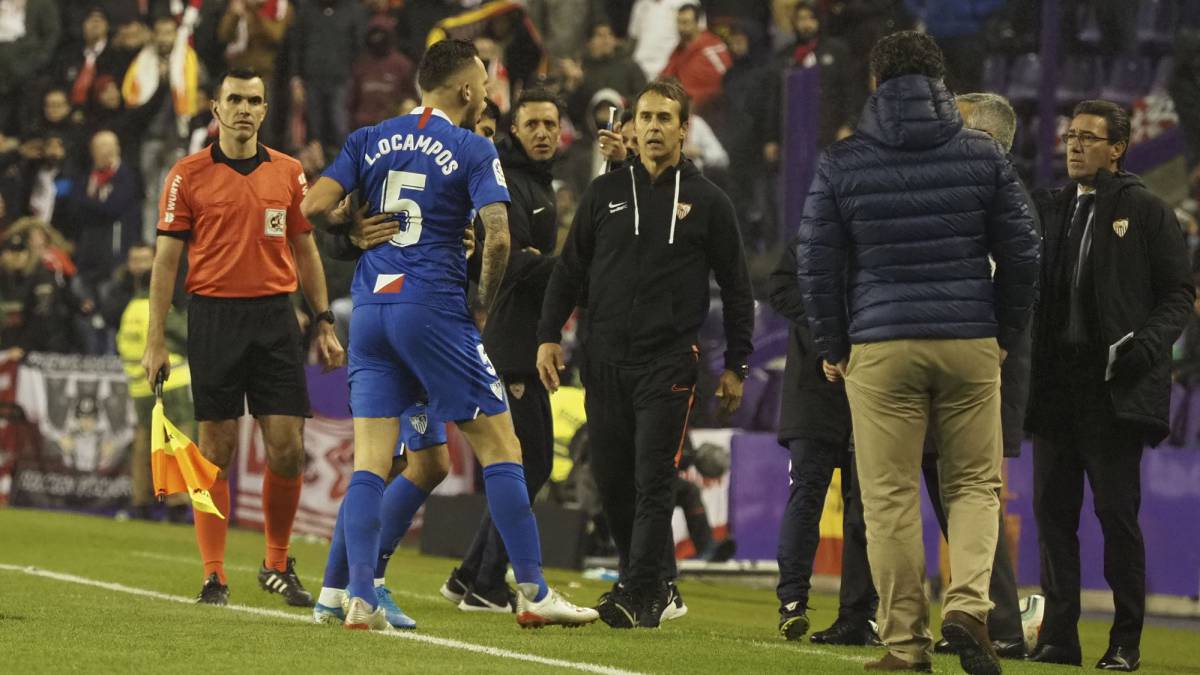 Lucas Ocampos will miss only one game at the moment after his expulsion against Valladolid last day. The Competition Committee announced the suspension of Sevilla and subtracted concern before a scenario that could be worse for the player after disregard of the referee that was collected in the minutes of the duel. The possibility of a major penalty was on the table and finally it is a minor evil for the player, who will not be able to play against Leganés next Sunday and will continue to be warned on the next day by keeping the four yellow ones with which he came to the clash from Pucela.
The absence of Ocampos opens a new challenge for Lopetegui. He only had to do without the Argentine in an appointment of the present League, before Celta, and now he will look for new tricks to cover his role in the right wing. There are many players who opt for that site and the European appointment before the Qarabag will allow the coach to analyze the different applications. Pieces like Munir, Rony Lopes or even Franco Vázquez can take that role in the right area of the attack.
Precisely in that right wing that will not have Ocampos there were also more doubts: Jesús Navas exercised again today after not being able to do it in yesterday's session and his place on the side does seem safe given the guarantee that he will also rest in the duel Tomorrow's European Championship in Europe, the stage in which Julen Lopetegui's team has already signed the ranking as the first group.
Photos from as.com