New directive from Abu Dhabi after analyzing the Ferrari engine
The FIA states that in Yas Marina cars must equip a second fuel flow meter controlled exclusively by them.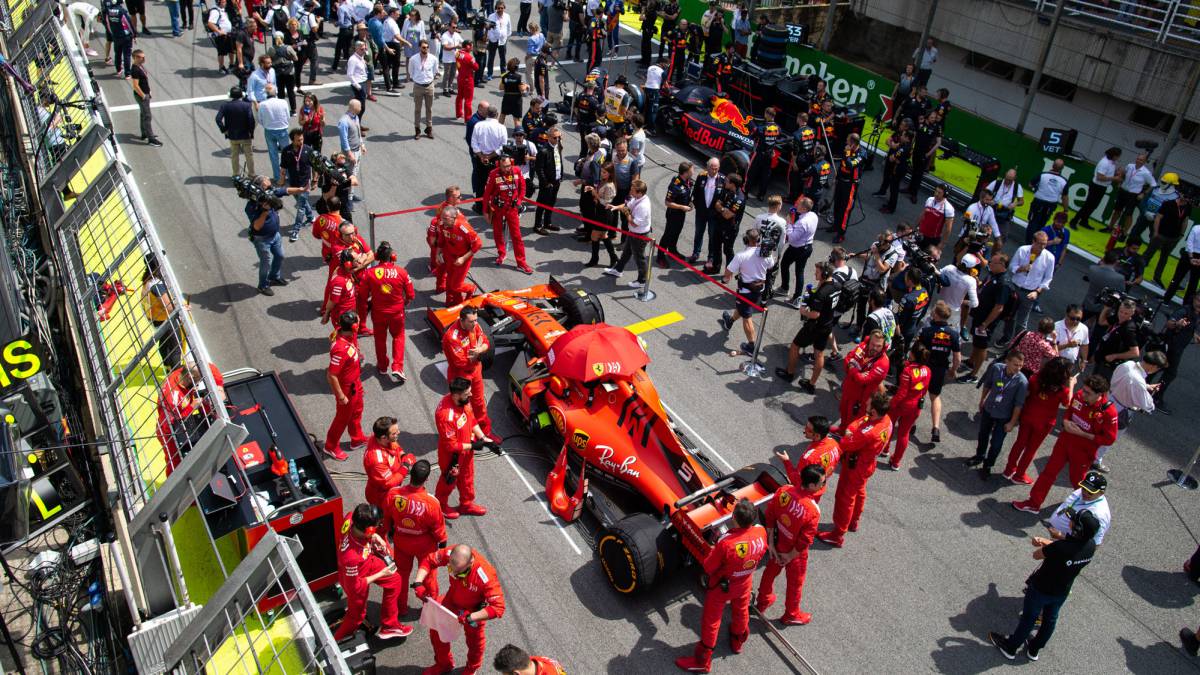 We already announced it at the beginning of November. It may seem that the 2019 Formula 1 World Cup is already seen for sentencing, but the events that have been happening since the 2019 Japanese Grand Prix around the Ferrari power unit predict that the last tests of the season may be the most vehement of the year. A premonition that is being fulfilled to the letter.Because if on Wednesday we knew, through 'Auto Motor und Sport', that the FIA had seized the tubes that connect the flow meter with the three-seater thermal engine during the 2019 Brazilian Grand Prix (Ferrari SF90, a client car of the Scuderia (possibly Haas) and a car that does not equip the Maranello propeller) to analyze them in their own laboratories, this Thursday 'Motorsport Italia' announces that this body has sent a new technical directive to the teams where it is required that from the Abu Dhabi Grand Prix 2019, all cars of the 'Grand Circus' must equip a second fuel flow meter that will be controlled exclusively by the technicians of this entity.
It should be remembered that Mercedes and Renault were the first teams that asked the FIA for explanations at the 2019 Japanese Grand Prix about the operation of the machine intercooler designed by Wolf Zimmermann in northern Italy, exhibitions that were rejected but were taken advantage of by Red Bull at the 2019 United States Grand Prix to ask this institution about the legality of several systems that could meet the legal requirements of the fuel flow meter and provide an increase in power for a short period of time.
Since then, there are already three technical directives that this corporation has issued to try to silence the rumor mill that Cavallino Rampante has been competing this year with an illegal propeller, something that former Formula 1 pilot Marc Surer thanks in the newspaper German 'Bild': "It is the best thing they can do. Thus the rumors will stop. We cannot let this issue reach the unresolved winter break" .
Photos from as.com