Nadal - Tsitsipas: schedule, TV and how to watch the ATP Finals
See how and where to watch the London ATP Finals meeting between Rafa Nadal and Stefanos Tsitsipas this Friday, November 15, in AS.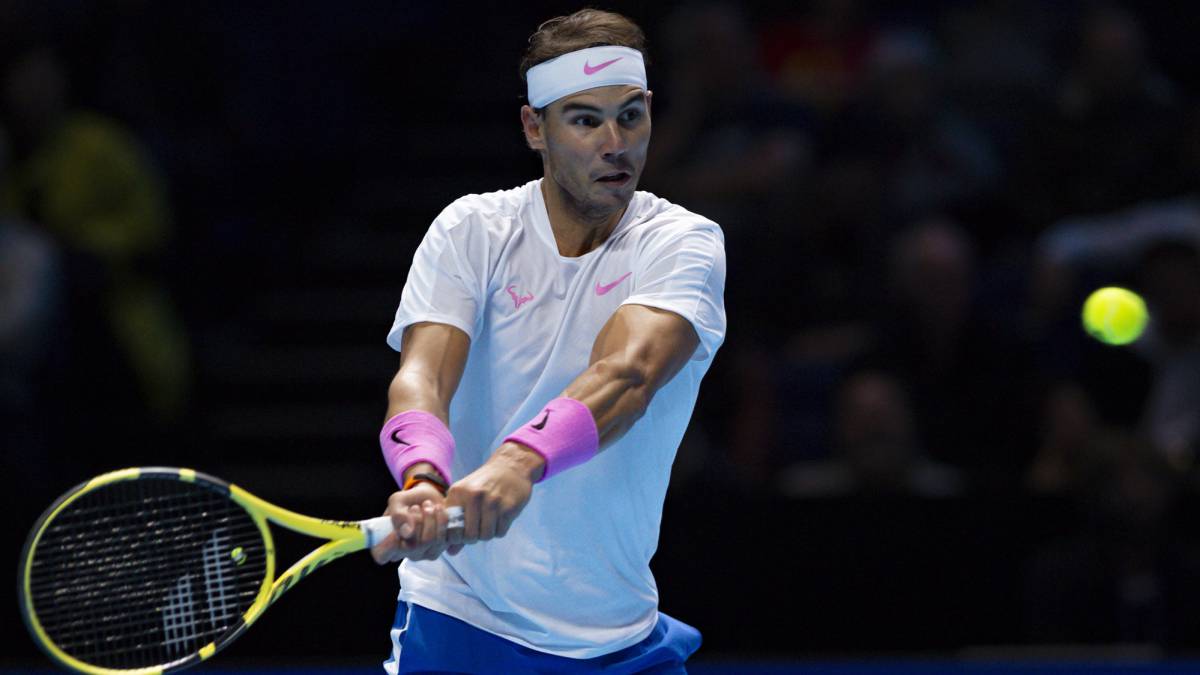 The 2019 tennis season comes to an end with a close stop: the ATP Finals. As usual in recent years, the Masters Cup is held at the O2 Arena in London, an imposing stadium with capacity for 20,000 spectators where the eight best rackets of the course will meet. Namely: Rafa Nadal, Novak Djokovic, Roger Federer, Daniil Medvedev, Dominic Thiem, Stefanos Tsitsipas, Alexander Zverev and Matteo Berrettini.
Schedule: At what time does Nadal vs Tsitsipas start?
The final tournament will start on the afternoon of Sunday, November 10 and will last until the following Sunday, day 17. Each day there will be two games. This Friday is the turn for the third and final day of the 'André Agassi Group'. The match will start at 15:00 (Spanish time) at the O2 Arena in London. To move to the semifinals, Nadal must win the Greek and then Zverev do the same with Medvedev at 9:00 p.m. If both cases do not occur, the Balearic will be eliminated.
Television: How to watch Nadal vs Tsitsipas
Movistar Deportes will broadcast the event live, in full and exclusively, although some games, such as Rafa Nadal, will be through the #Vamos channel. The stories will be in charge of their usual commentators and the meetings can be followed through their different platforms. This meeting will be broadcast on #Vamos (dials 8 and 45) .
Internet: Where to follow the ATP Finals online
In AS you can also follow a wide coverage of the tournament, with direct from the main matches. With us you will have the best minute by minute, the most shocking images of the meeting and the statements of the protagonists, as well as the chronicle as soon as the games are over.
Photos from as.com