Nadal: "I started taking out yesterday, I hope to be fine by Monday"
The Balearic spoke about how he evolves from the abdominal injury he suffered in the 1,000 Masters in Paris and said that it will come well to his debut. "I have high hopes of being 100%."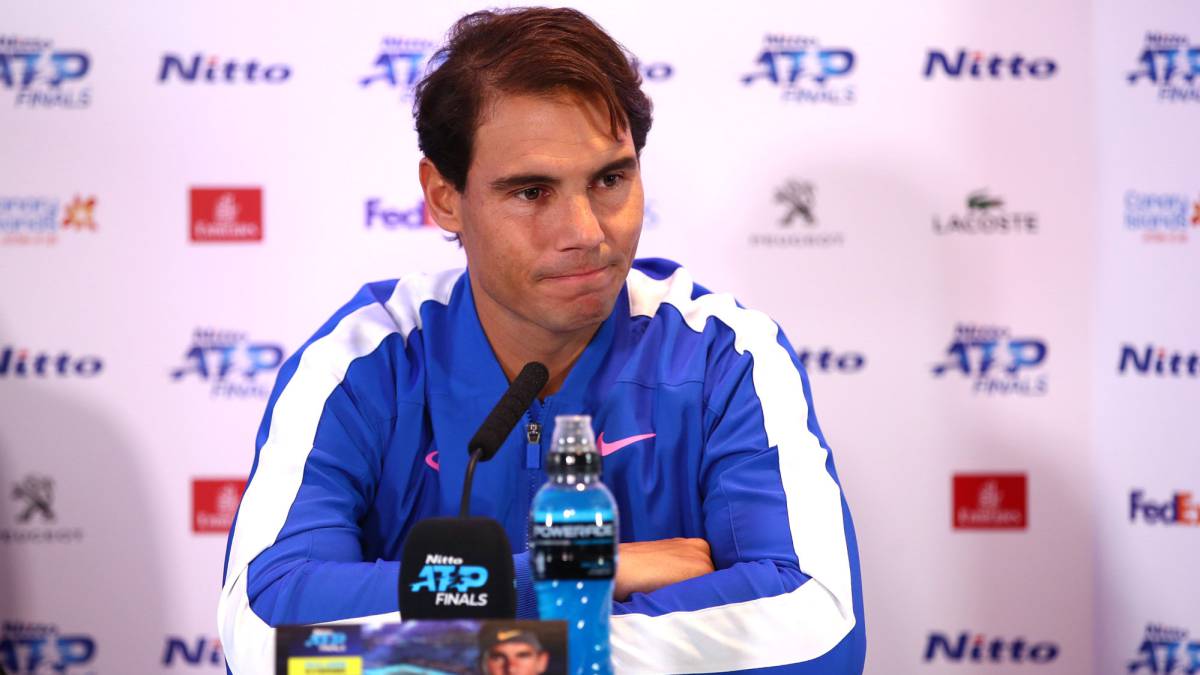 Spanish Rafael Nadal said Friday at the press conference prior to the ATP Finals that he has begun to serve gradually and that his goal is to take off as he normally does next Sunday, a day before his debut in the London tournament.
"I have high hopes of being 100% on Monday. (To be taken out) I started yesterday little by little. I have to go day after day after Paris. I have confidence that I can be competitive. I will face the best from the principle. My goal is to be taking out Sunday normally, "explained world number one.
Nadal, who surpassed Novak Djokovic in qualifying last Monday, suffered an abdominal injury in the warm-up of the semifinals of the 1,000 Masters in Paris-Bercy, forcing him to retire and question his participation in London.
The tests carried out ruled out a break and the Balearic traveled last Wednesday to the British capital, where he has been training for two days.
"It has been a good season after what happened the first three or four months. I am happy with how things changed after Barcelona. I am happy to be here because after Saturday I did not know if I could be. I have to see how everything goes ", added
The Spanish ruled out talking about the next Davis Cup Finals that will be held in Madrid from November 18 to 24 and clarified that both Davis and the Masters Cup are "two big events" .
"We will talk about the Davis Cup when this is over," Nadal finished, who will debut in the ATP Finals next Monday in the night session against German Alexander Zverev, current tournament champion.
Nadal himself wanted to post a message on the social networks to discuss the evolution of his injury. "Updates? Okay, I'm happy to be here in London. We are going day after day after the small abdominal tear in Paris. I need to see how things are going. I started taking out very slowly yesterday. At this moment the main objective is to be ready Monday following the protocols that the doctor gave me, "said the tennis player.
Photos from as.com