Nadal: "Victory goes for Baptist and his loved ones"
The Spaniard, who left Madrid for the death of his father, was sent messages of encouragement to the team throughout the day.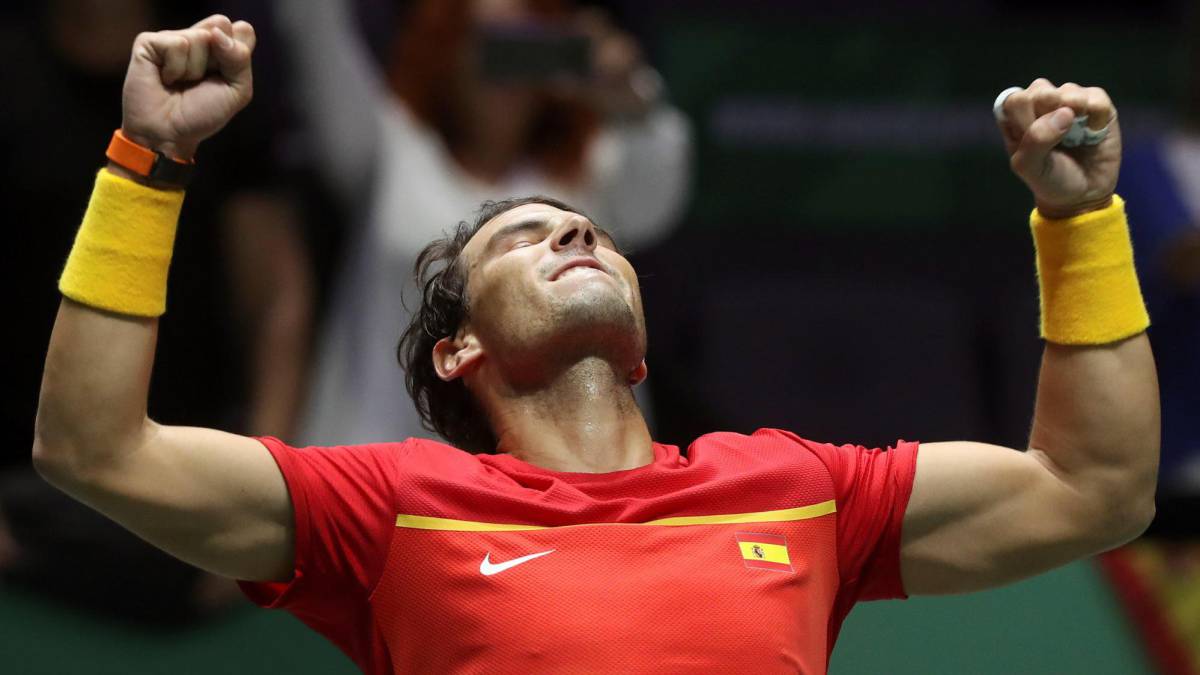 Rafael Nadal, after his exhibition at the Caja Mágica against Argentina that puts Spain in the semifinals, wanted to remember immediately, on behalf of the team, Roberto Bautista. The Spaniard left the concentration on Thursday for the death of his father and during the day was sending messages of encouragement to his colleagues in Madrid.
"We can only thank you for the unbeatable atmosphere there. Having this support helps us a lot. This victory goes to Roberto and his loved ones. He is a very strong person and is going through a very tough stage. In spite of everything, He has been sending us his support at all times and it is appreciated, "he praised.
Sergi Bruguera highlighted the disposition of the team. "For me it is a pleasure to have these players, because on the track they give everything and outside they have simplicity, humility and good vibes. I handle all the possibilities for the semifinal. All the players are great to play tomorrow, even Marcel, who was among the top 30 and has returned to the top-100. We will have to wait, see who plays in Britain and decide. Everyone can play, Feliciano would also be a good option. "
Photos from as.com