Nadal and Moyá relax before the battle with their 'mini tennis'
Nadal trained fully again with Mochizuki for an hour and finally relaxed playing with his coach and juggling his feet.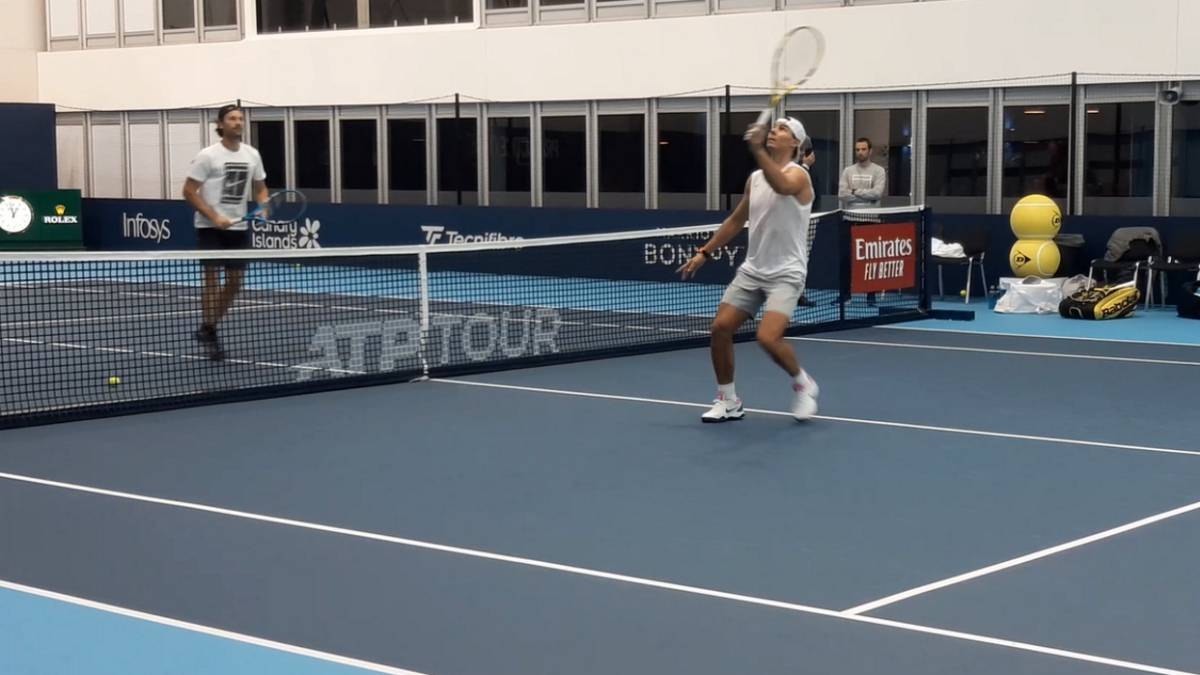 Rafa Nadal trained again this Thursday with Shintaro Mochizuki, as he also did last Tuesday. On track 1, annexed to the VIP area of the ATP Finals, the Balearic worked very intensely with the help of the 16-year-old Japanese, Wimbledon junior champion, and Carlos Moyá, with the medical supervision of Dr. Ángel Ruiz Cotorro.
At the end of the session, Nadal and his coach, Moyá, eased the tension before Friday's battle against Stefanos Tsitsipas, in which the world number one plays the pass to the semifinals with the need for Medvedev to win Zverev Both had fun with a kind of mini tennis that they play near the net and in which the ball has to bounce first on own field before going to the other side of the court.
It is a habitual exercise in the circuit with which Nadal and Moya are healthily chopped. In fact, a few days ago the coach finally won his pupil and the celebration, which imitated the one that Nadal does when he wins a title, was published in the social networks of the tennis player. In London, in the penultimate training before the duel against Tsitsipas, Nadal won
Photos from as.com