Morata: "There is no lack of motivation or commitment"
Atlético striker valued the team's situation after losing at Leverkusen, where he scored for the fifth consecutive game.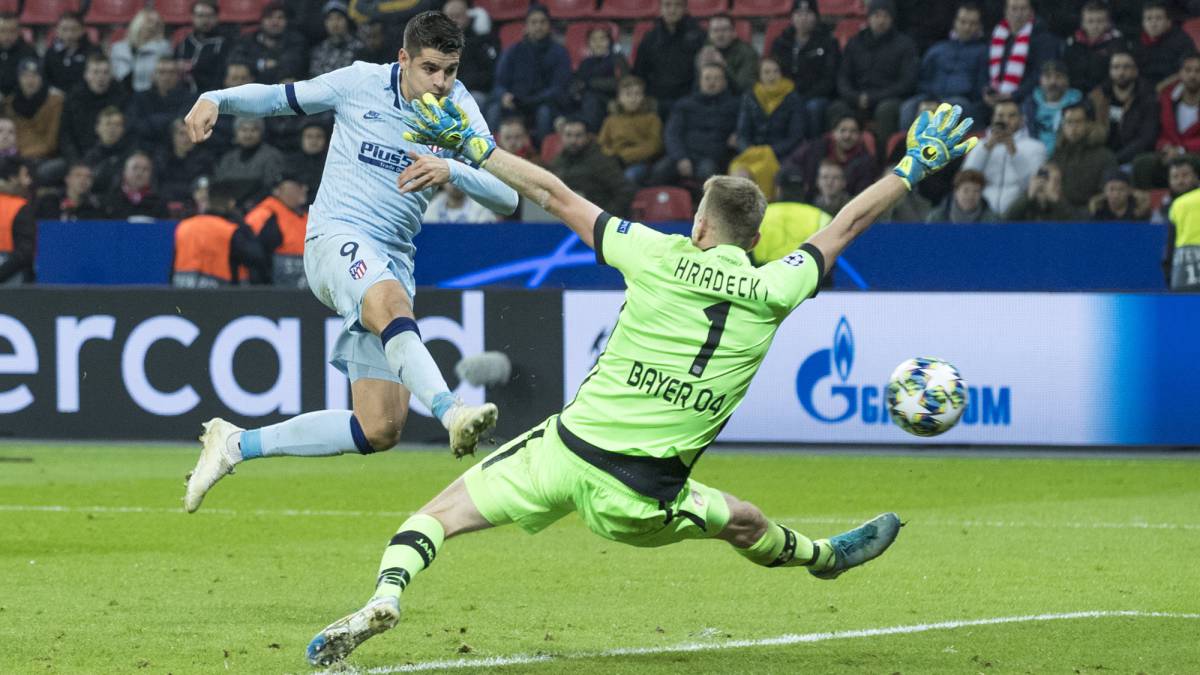 Álvaro Morata is getting things done, but the team as a whole is not at its best. Atlético lost and the image was not good. For his part, the striker scored in Leverkusen and extended his streak of five consecutive games by scoring. This Thursday he has attended the media in an advertising event and has shown optimism that the situation will improve.
How much fault do players have for the team's situation?
We are all guilty. We are a large group, as a family, as brothers and we know that we have to improve together. But there are also positive things that at times like this look less, but they make us think that we can win more games.
Is there a concern?
No, responsibility yes. We are Atlético de Madrid and we know that there are mistakes and what needs to be done. But we still depend on us to pass and even as first in the Champions League, we are close to the head ... we have to keep working. We want to always win, we know the shield we defend. You have to adjust small things and be together.
What happens to Atleti in the first parts?
There is never a lack of commitment or motivation in Atlético. If you watch the games, the team comes forward. Sometimes things go well or go wrong, but we all run and give our all. You can miss a pass, not reach a ball ... Sometimes it's also a dynamic thing. When it is positive, we will be much better.
Saul talked about something happening. What's up
I do not say that we are clear about what happens. It is also a matter of trust. You have to take that step forward. I watch the matches as you see everything. It is a transition until getting out in the early stages as in the latter. Is to take that step.
Simeone talked about not knowing how to motivate them ...
It is not a problem of motivation. When the speaker speaks we are all motivated and in the locker room we have it clear.
And how do you see Diego Costa?
Is football. Any player of any position goes through moments when he tries everything and does not reach him, and others the other way around, you go through there and you drop the goal. Diego knows that it is important in the team and for the teammates. When you start dialing it won't stop.
Photos from as.com