Mess on Neymar's return: he went straight to the locker room
The Brazilian was replaced and went straight to the locker room without going through the bench. Tuchel said he didn't realize and said he would solve it "internally."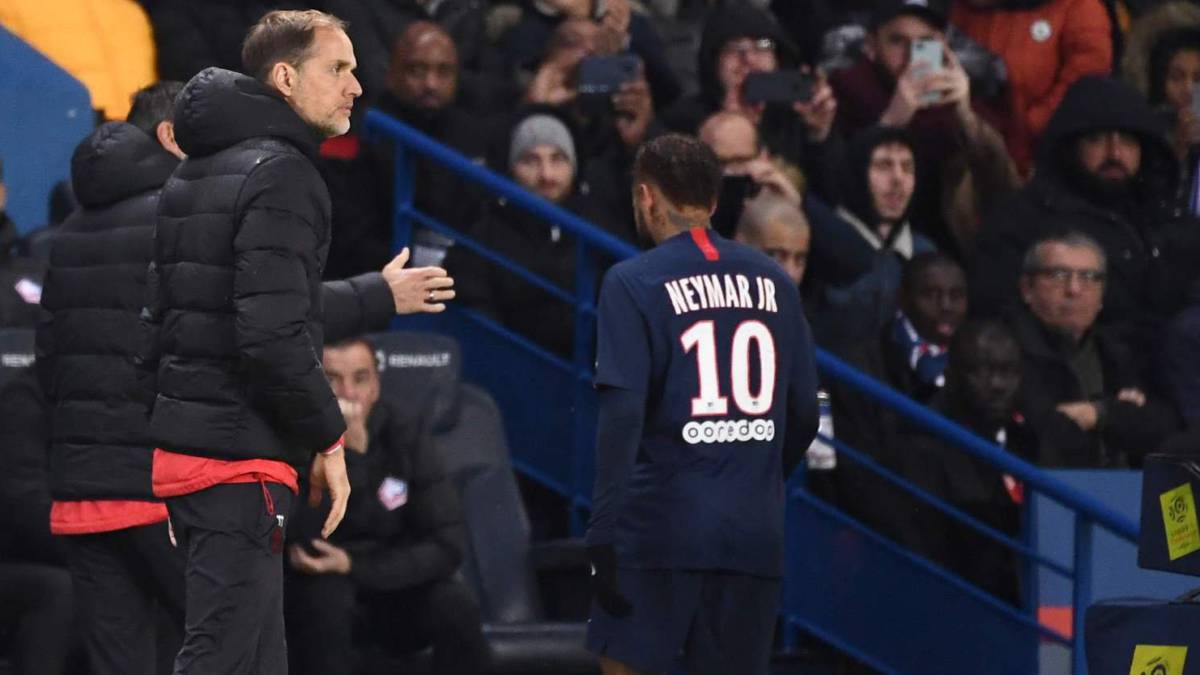 The return of Neymar is not being as quiet as expected in Paris. In the pre-match of Ligue 1 against Lille, just after assuring him that he was fit to return, Tuchel confessed that he did not like that express flight to Madrid to see the Davis Cup organized by his friend and former partner Gerard Piqué. "What can I do? I'm not his father or the police. If I like this flight? No, not at all" he acknowledged with laughter and resignation.
In the end, Neymar was a starter against Lille (2-0 victory) and set a fairly discreet performance throughout the 64 minutes he was on the field. At that time, after the game, the poster that raised the fourth referee showed in red the back of Neymar and in green, the 7 of Mbappé, which was not of the game.
The Brazilian took the road to the band line, hugged Mbappé and went straight to the locker room without staying to see the rest of the meeting with his teammates. Everything, between whistles of several fans of Paris Saint-Germain who already whistled a few minutes before when he tried to dribble between two centrals of the Lille instead of moving to an Icardi that was offside.
At the subsequent press conference, Thomas Tuchel talked about the 10th exit of the Princes Park lawn. "Many players go directly to the locker room, others stay on the bench ... I didn't see him because he was focused on a tactical change (when Mbappé entered he transmitted new orders to his teammates). That's why I didn't see him. We'll have to talk of this internally, "he said.
Although his performance was not the best, his coach justified his minutes on the field. "It took six weeks. It's a lot for a player like him. He lacked rhythm, precision, time to do decisive things. After six weeks, he needed to play," he said.
Neymar proved not to be at his best level but will be available for Tuchel in the face of the visit to the Bernabéu in the Champions League on Tuesday (9:00 p.m.) to face Real Madrid. The Brazilian and the German will have to agree again "internally" .
Photos from as.com