Merckx and his fall: "I agreed with a nurse, but everything would be over"
In an interview with the Belgian medium Sporza the mythical Belgian cyclist revealed more details of the hard fall he suffered while stolen by bicycle.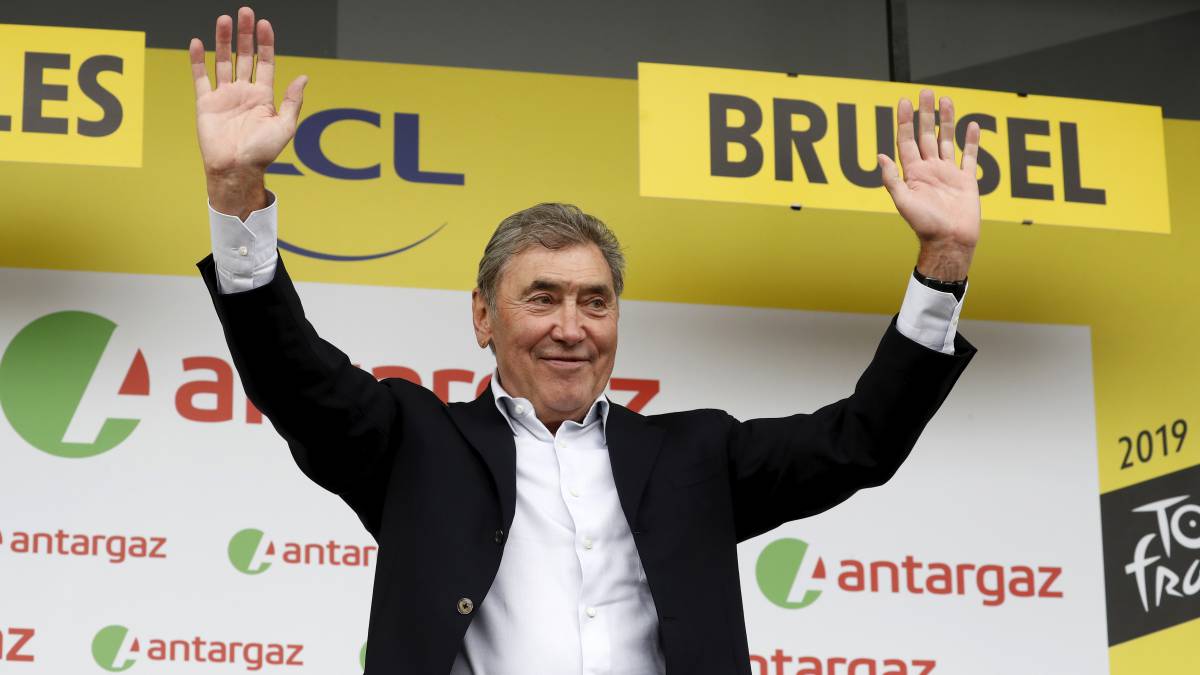 Eddy Merckx continues to recover from the severe fall he suffered last October while he was riding a bicycle, which caused head injuries for which he had to be hospitalized before being discharged a few days later.
In statements to the Belgian media Sporza Merckx confessed that the recovery is going well although for the moment he can not go back to ride a bike. "Things are going better, but they still are not going as they should. It is very long to explain but I have to undergo further revisions and going out to shoot I am prohibited."
Merckx highlighted the seriousness of the accident and confessed that, had it not been for the presence of a nurse at the place of his fall, the outcome would have been much worse. "If you had seen what happened, you would know that I was very lucky. If I did not agree with a nurse passing by, I think it would all be over for me."
In fact, Merckx compared this situation with another serious episode that happened. "Fifty years after the accident in Blois and now this ..." 'The Cannibal' refers to the fall he suffered in 1969 at the Blois velodrome, where Merckx suffered serious damage to the head, neck and hip and in the one who died his partner of 'derny' Ferdinand Wambst.
Photos from as.com