"Five meetings for Valverde to let us party"
Matchday, the Rakuten TV series that premieres this Thursday, dedicates its first chapter to the Classic and Piqué, protagonist alongside Suárez.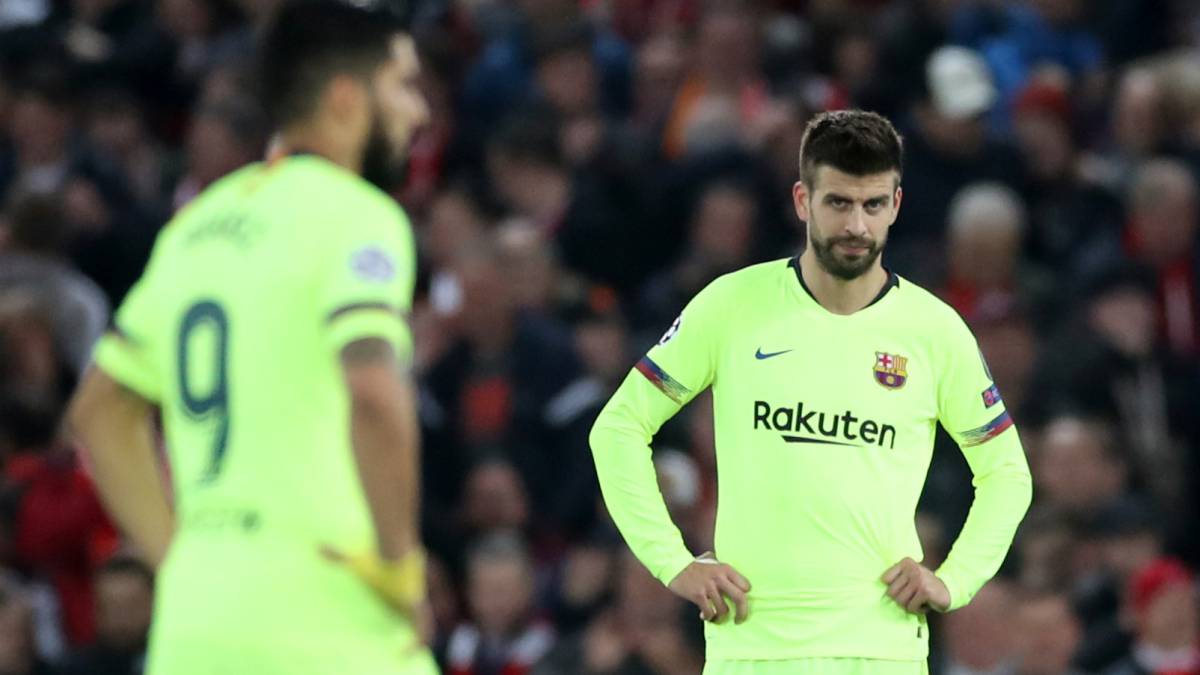 "We told Valverde that we were going to party in New York. He did not understand. He told us: I don't see any reason for you to party. We had up to five meetings with him to understand that we needed to go out on a holiday. Like it or not, we were going out. " It is not necessary to be a fortune teller to imagine who explains this story. Piqué is one of the protagonists of the first chapter of the original Matchday series, which starting Friday will be available for free on Rakuten TV.
To get close to the series correctly, you have to get in perspective. A series broadcast and produced by Rakuten TV, the main sponsor of Barça; and in which they also collaborate in the production Barça Studios and Kosmos Studios (Piqué company). So whoever thinks that this series will see what goes on inside Barça, should abandon the idea quickly. But if one understands that it is still an institutional series, surely one can extract positive things. In a club that already lives in a bunker, simply touching the surface is already something. Barça invited the media to preview the first chapter in the Cinemas cinemas, in the Gràcia neighborhood. The first chapter was dedicated, dedicated to the Classic.
Piqué, always stuffed in a Nike sweatshirt, that here the business comes first, vertebra next to Suarez, author of a hat-trick that day, the 45 minutes of the first chapter. He is a relaxed Piqué although there are four hours left to play the Classic (Barça does not concentrate on home games). Spend time watching a Barça-Penya basketball and Getafe-Betis football ("it was seen that these were clapping today, they won in Milan the other day ...). He eats alone (his private cook serves him), although later his parents arrive. He makes a video call to his children, Milan and Sasha, who have fallen asleep watching their mother Shakira perform in Buenos Aires, and then goes to the Classic, raises the hand against Madrid and goes to dinner with his friend Hiroshi Mikitani It is at the official Rakuten dinner where the anecdote tells Valverde in New York (apparently it may be the night of the "stay" of Neymar) and also that the Madrid players have told him that Lopetegui has said goodbye to them after 5 -1. They see him fired, as later confirmed.
Piqué, who does not care that the first chapter confirms certain clichés (accommodated position, hesitation, relief, occurrence, extraverted and charismatic) is one of the protagonists of the first chapter. The other is Suarez, who curiously scored a goal in the next game to be a father for the first time; two when he had his second son, and a hat-trick to celebrate 5-1 at Madrid. Suárez's story, which at the beginning of the documentary appears chatting with Messi about superficial family issues, begins to become emotional in different ways. A hard childhood, the love story with your partner and also your role as a father ("I want my children to feel what I could not when I was little, I do not want them to miss that"). Suarez is the most authentic of a first chapter in which we already know that the best of Valverde's talks can not be seen because there are codes that are not transferred in a locker room but in which there are interesting details. "We are going to have the ball that fucks them!", Jordi Alba is heard before the Classic begins.
Arthur takes a quarrel for position problems although the one who really makes jokes is Piqué, who messes with Alba's jersey, Denis's and the power in Arthur's shots: "I always tell you to warm up the goalkeepers." Chapter seven of the series, by the way, talks about defeats in Liverpool and the Cup final. There we will know to what extent Matchday is a series with a point of truth.
Photos from as.com