Mata: "These goals remain forever in the curriculum"
The striker gave three important points with his goal in Trabzon and is in a cloud: "Until recently I saw European competitions very far away."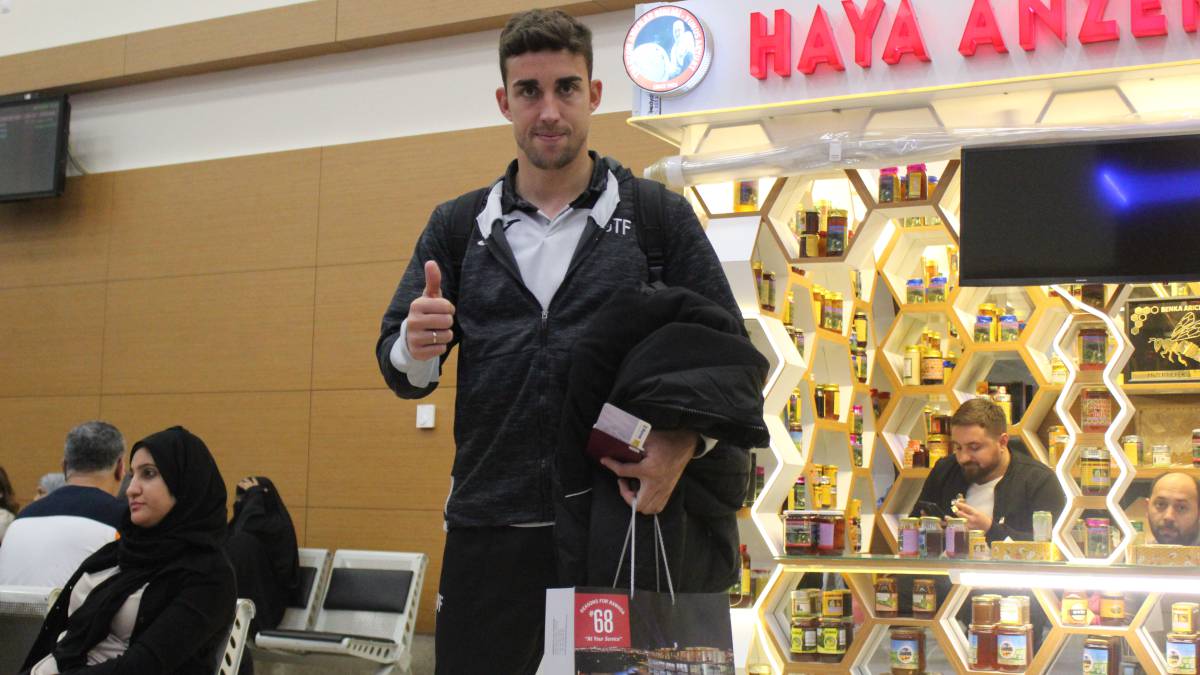 After the victory in Turkey you have one final left. How do you see it?
"We were very clear that we had to go out to win and break the bad run of two consecutive defeats in Europe. Now we play it at home and it will be nice."
He was not very happy when he was changed. Did you think you would rest on Sunday?
"I am sanctioned unfortunately. It was a bit surprising because Fajr came out and in the end it was me. You always want to play everything and more when the game is in the face and you have scored a goal. The mister decides and we comply."
Do you still think you can be first in the group?
"It would be an achievement for everyone to move on to the next round and that is the goal we will fight for. What depends on us."
He has taken pleasure in marking in Europe
"Very happy because Europe has a special point. I had never played this competition, it is my second goal and it is a pride. They are goals that remain in the curriculum forever."
Do you feel anything special in these matches?
"In Switzerland it was the first time I played as a starter. I really wanted to score in a new competition, I felt proud and today I am very happy because these competitions recently saw them very far away and I thought I would never arrive."
Is Jaime Mata at his best?
"This is so, sometimes they enter easily and sometimes it costs a lot. You have to take advantage of these moments that you are marking, because the dynamics change very fast" .
Do you dream of doing something big in Europe?
"We dreamed of the pass. It would be something very big for the squad and for everyone. We have one last push left and we have to move forward to achieve it."
It will already be as a tie.
"The last matches of the league in a group as close as this one are like this. It has a special incentive because whoever manages to pass will be like having overcome a qualifying round."
Photos from as.com