Masip: "The norm clearly hurts the goalkeepers"
The goalkeeper blanquivioleta was critical of the rules of the penalties, proud of the work of his team and specified that "they beat us by a small detail".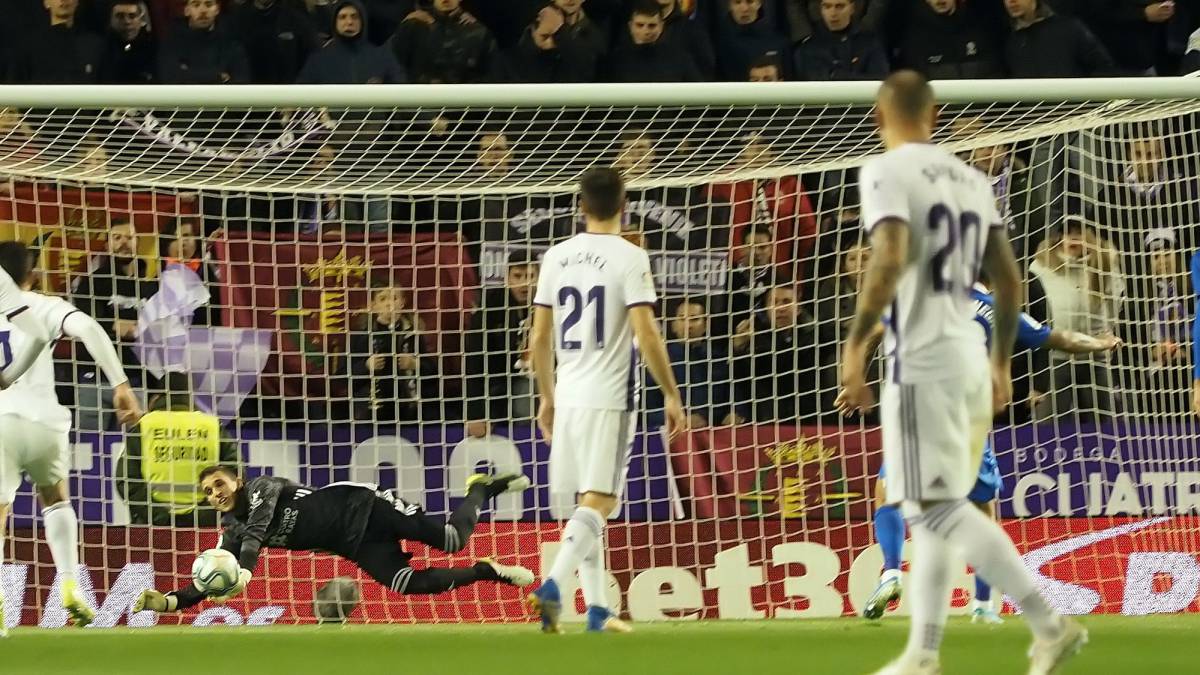 Jordi Masip, Real Valladolid goalkeeper, was the protagonist in the match against Sevilla by stopping a maximum penalty against Banega, which, however, was repeated for overtaking the goal too far. The Catalan said that "it seems that I have advanced a little, I have not seen the images, but I think so. In the end the rule clearly hurts the goalkeepers and I think they make them increasingly difficult and is part of the show" He insisted that "the norm is the same, it does not help. In the end it is to make it more difficult for the goalkeeper and benefit the pitcher a little more" and asked if they looked like football goalkeepers, the goal certified: "Every time we are going to have to throw ourselves from further back. More and more difficult. They are benefiting the spectacle of the goal, but it is also stopping penalties. " Masip also complained that he was reprimanded: "You don't want it, it's a rigorous norm."
About the meeting, the Real Valladolid goalkeeper explained that "I think it has been very difficult to win the game, we have made them suffer, they have been back. In the end, we must be happy because we have won a good team and we have to correct some details, "he said that" it has been a game of intensity, working 90 minutes "and acknowledged that" we have missed the goal. We have won by a small detail ".
Photos from as.com