Martínez-Vilaseca: "Kubala took me to eat at the bakery"
Joan Martínez-Vilaseca (Manresa, 1943) played nine campaigns at Espanyol. He lived ascents, descents and played in Europe. But above all he is one of the most reliable witnesses.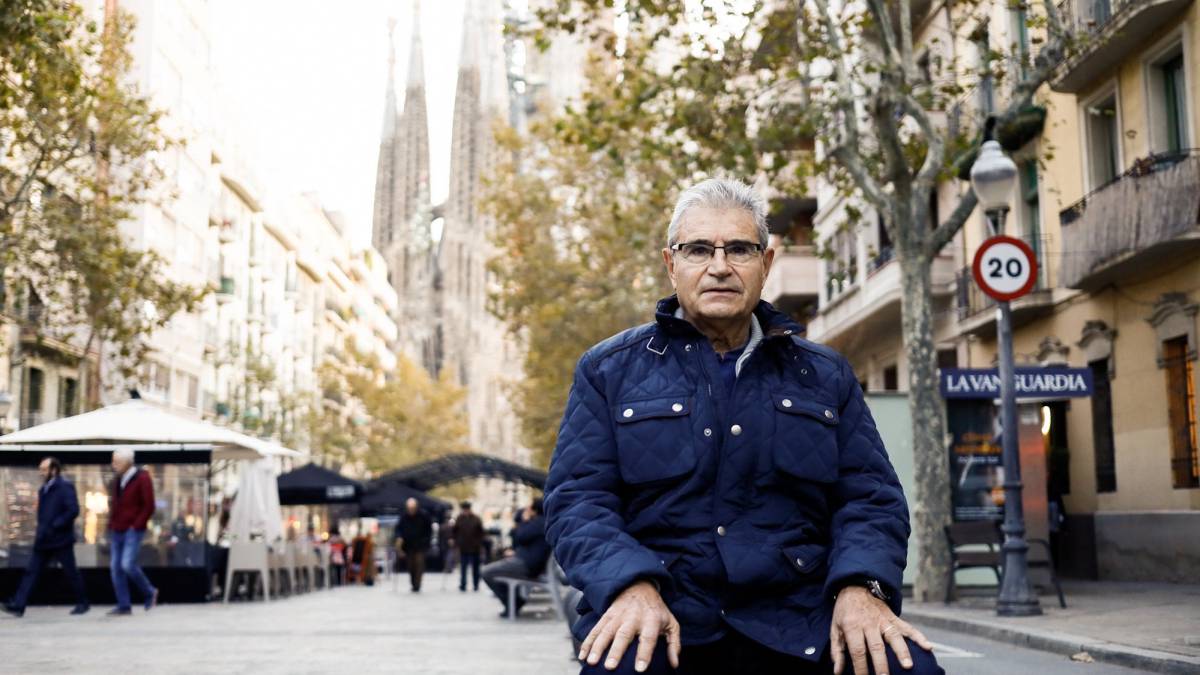 You played Kubala season at Espanyol. How was that?
Change of equipment after many years in Barcelona, so it was an important earthquake in the city. In Espanyol he was very involved and helped us. We had a bad time that season. We did the promotion against Sporting. In the final moments of the games we gave the ball to him. He covered it like no one, it was not taken away.
How was it lived that an idol of Barcelona ended up in Espanyol?
Everything was lived with more exaggeration than now in the streets. Football was somewhat more sentimental and the players were more attached to their teams. But we had that luck, like having shortly after Di Stéfano.
And with which of the two does he stay?
I was lucky to play with great players in my career, but Kubala and Di Stéfano were unique. They are two greats in history. In a list of ten they would enter for sure. Although I can't keep one. However, with Kubala I lived more experiences. I have anecdotes with him. That was my first year at Espanyol: I came from playing in Third in Manresa. The difference in age and quality were notorious between the two, but I remember that he was affectionate, very close to everyone ... His character was sensational.
And the anecdotes?
I had a year as a coach. I liked it a lot. We concentrated on Caldes de Montbui and on Saturdays he always took me to the bakery to eat whatever he wanted ... It was a detail I had with me, I was a very thin boy. I liked him very much. He behaved well when he was in the club and his record was unique. People liked him very much. He had the problem that his son played with us and when things do not work and your son plays ...
Talk of Branko Kubala, the youngest debutante in club history
His father made him debut at age 16. The case was curious. I was in the military team in Las Palmas and half a week I played a game there and on Sunday I played in Bilbao with Espanyol. Kubala called me to tell me to go to Bilbao, but that day I did not play but her son acted, whose position was mine. It was its premiere.
On the sidelines of Kubala, that 1963-64 campaign played with two more Hungarians.
Kuszman was a strong and strong central defender. Kaszas was interior. The Hungarians had a good technique. And they had a goal. But I remember they didn't have many opportunities.
In the 60s there was a lot of Hungarian presence in Espanyol. Janos Kalmar, coach of the triumphant Honved in the 50s, was his coach ...
He is the best coach I had. He was a person who came to Espanyol somewhat older, but with experience. Rarely has Espanyol played football as well as with him, and we are third in LaLiga. We had a great team and we showed it. The coach was magnificent, although perhaps too good a person.
And a peculiar type
Espanyol didn't speak very well. I remember many times we laughed because he said guijón and not Gijón. I always trained with the ball and we were the first team to do preseason: we were going to Olot and one year to Germany to train where Bayern Munich was going.
For a person like you whose childhood was spent in the 50s. What came to him from the great Hungary of that time?
We got a very good team called Honved that played at a high level, but unfortunately got rid of the problems in their country. Nor did we have more information at that time. But in the 60s Hungary and Espanyol were closely linked. Czibor, an extraordinary extreme, also played a season. And then we had a very important person, the technical secretary Osterreicher, who brought Kalmar. He was a very open person who related to everyone.
Photos from as.com