Márquez endured 1,707 kg in his spectacular fall of Malaysia
The octocampéon suffered in the classification a more virulent accident than that of Thailand. According to Alpinestars, the fall lasted approximately five seconds.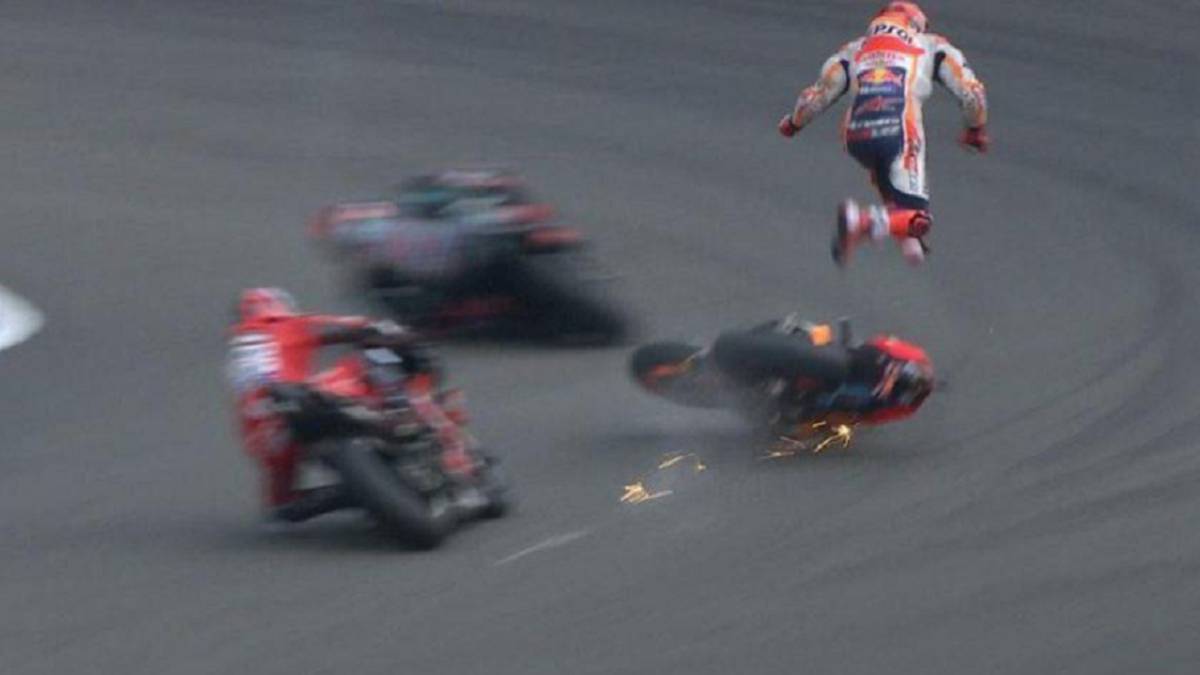 1.707.55 kilograms. This is the weight that Marc Márquez had to endure in the terrible 'highside' (falling over the motorcycle) that he suffered in curve 2 of the Sepang circuit when he tried to follow the wheel of Fabio Quartararo in the Q2 of the Grand Malaysian Award 2019.
According to Alpinestars, the fall of Márquez to the south of the city of Kuala Lumpur registered an impact of 26.27G, the unit that measures the increase in the speed of a body generated by gravity, surpassing by just 0.13G the collision that the eight-time champion had in the Free 1 of the Thai Grand Prix 2019 and that forced him to go through the Buriram Hospital to rule out any type of fracture.
Likewise, the monkey brand that equips the Repsol Honda rider, points out that the airbag took 855 milliseconds to open before Marc Márquez's first impact on the asphalt, just a second and three tenths after the RC213V's rear tire Start losing grip. In total, almost five seconds until Marquez stopped completely in the grass escape of the Malay route.
"I had time to think and try to balance with the body because I saw that the body was rotating and that it was going to fall from the mouth," said the Spaniard after the penultimate classification of the season. Some records that allow certifying that this accident is the strongest that has suffered in the highest category of motorcycling. Marc Márquez, an indestructible cannibal.
Photos from as.com