Madrid breathes: Hazard, 10 days off and will go to Camp Nou
He suffers an external perimaleolar contusion on his right leg. The matches against Alavés, Espanyol and Brujas are lost. It will be in Mestalla (15-D) and in the Classic (18-D).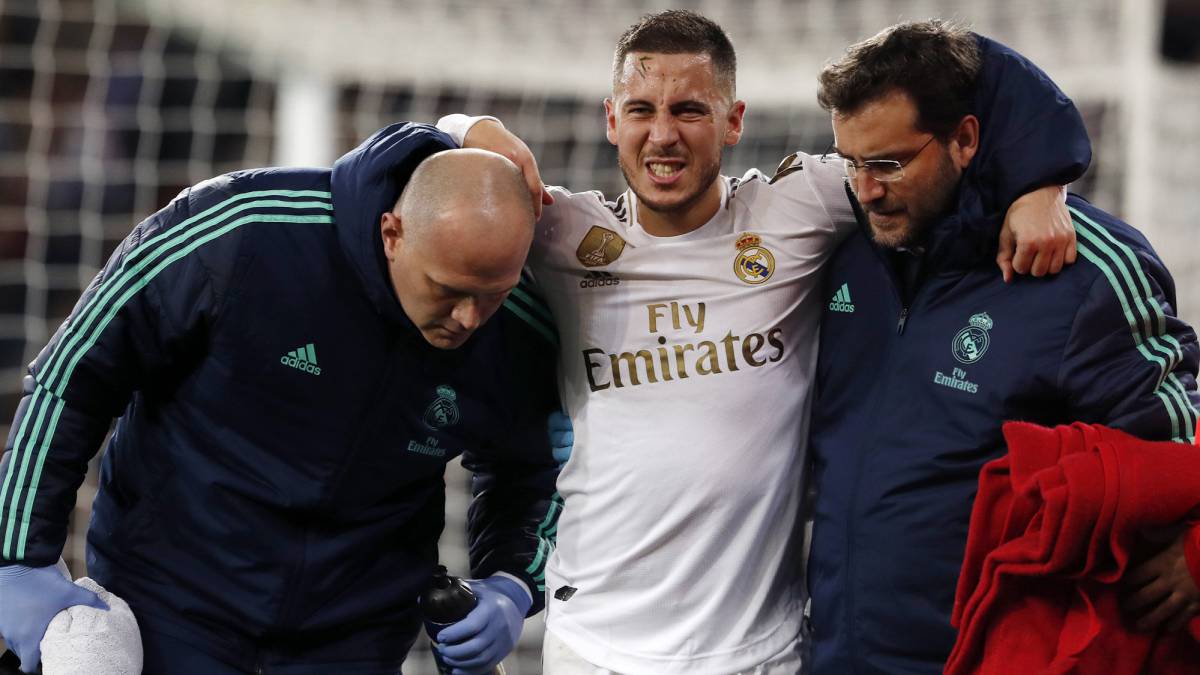 Real Madrid breathes relieved. According to the club in a medical report, Eden Hazard suffers an external perimaleolar contusion in his right leg. It will be only ten days off. The Belgian loses only the league games against Alavés (this Saturday) and Espanyol (December 7) and the inconsequential clash of Champions against Bruges (December 11). Therefore, it will be available for Zidane in the great events of Mestalla (15-D) and that of Camp Nou (18-D) .
Hazard left injured in the 68th minute of the game against PSG after suffering a strong kick from his compatriot Meunier. He tried to return to the field, but he immediately left it and needed to be helped by doctors from Real Madrid to get to the changing room tunnel. The coup was received at the same point where a titanium plate was placed two years ago and that set off alarms in the club. The first exploration in the stadium was not very encouraging, as the kick could have affected the fibula. The concern was such that he was not expected to test today and was immediately transferred to the Sanitas La Moraleja Clinic. There, optimism grew as examinations ruled out that he had a bone lesion.
"It worries me. It hurts. It's more than a blow. I hope it's less," Zidane wished after the meeting against the Belgians. And the results of the tests take a weight off the French coach, who can count on one of his pillars in the very important match against Barça on December 18.
In any case, this setback comes to Hazard at the worst time. The Belgian star was taking cruising speed, it was already unbalanced in race, dribbling and attack game and it was perfectly understood with players like Kroos, Marcelo and, above all, with Benzema. Now, this external perimaleolar contusion causes him to stop dry, but the club, Zidane, the costumes and Madrid have taken a weight off knowing that he will only be ten days off.
Photos from as.com