"The low campaign allows us to try other things"
Silla's technician anticipated changes in Getafe and said he will pull the subsidiary to complete the call.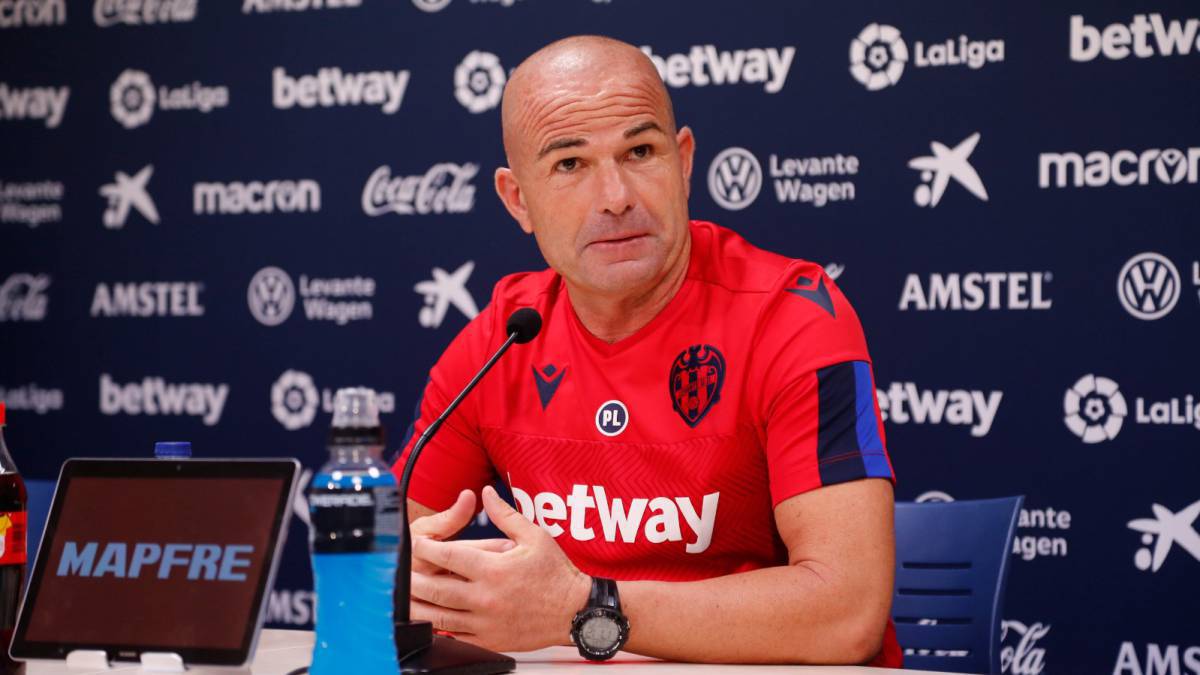 Getafe: "Yes, for everything. First for the team that is, for how well they do it and it is a rising team, they are now in Europe and have only lost one game at home, against Barça and only three. Against the Sevilla and Atlético de Madrid. You have to do things very well to get something positive out of there ".
Campaña: "It gives us the possibility to try other things in the midfield, it's another challenge. That's what the templates are for, we trust all the players and the kids in the subsidiary. Therefore, it doesn't have to be an excuse."
Faltas: "In the end they are data and you have to analyze them well. They put a lot of intensity to your game, you like to play in the opposite field, they squeeze, demand. Regardless of that data, the most important thing is that we have to do things extremely well and try to be effective ".
Vezo: "No. Not because our focus, and it is not necessary to speak with him, is in the nearest match. We must avoid any protest, but in the game focus 100%."
Filial: "We are valuing it and that possibility exists" .
Canteranos: "Yes, tomorrow there will be two players from the subsidiary. Even some more and those we need for the match will not play with the subsidiary."
Rochina: "Yes, Rochina is not a muscular issue, it is more of the nerve. Muscle injury is ruled out but it has discomfort in the ischium, more of a nervous type and until tomorrow we will assess whether it is to play" .
Europe League: "They will repeat few. I left and two or three more."
Forward: "We are valuing several things. You already know that with the casualties we have several options that we have worked on and as always we will try to opt for the best option" .
Jason: "He will try to do his best for his team which is the Getafe and we will try to stop him, but without more" .
Physical analysis: "Analysis is always done, obviously. But muscle injuries are very difficult to find out why. The Melero thing was clear. The boy told us he was fine and on the first play he broke. Postigo is true that it takes two years with injuries. But I don't think there is a factor right now. All teams have a bump. But we don't stop looking for and improving certain aspects. "
How Getafe is harmed: "I imagine that this will come to Bordalás and there is no need to give clues. In the First Division we all know each other. We will try to be ourselves, to do things well and to demonstrate once again our hallmarks" .
Winter market: "Right now we are happy with the template we have. We have not spoken at all. It is more a question for the sporting direction for me. My head is focused on Sunday's game."
Some dissatisfied player: "Right now I don't detect any of that, but in all teams it always happens that the players. Many times there is a possibility, how it happened last year. But for now I don't detect anything."
Coke and Vukcevic of centrals: "Yes, they are possibilities" .
Campaña: "He acknowledged his mistake. These things are about learning. He is a very good boy and highly valued in the locker room, but it is something he has to improve and he is in it."
Europe: "Illusion makes us win a lot in Getafe. Then we are in the same, if we add three points we are in Europe and if we lose we will be closer to the descent ... and you know. In teams of our profile, our illusion is to win every match and be at the top every season. The goal is to add three points next week. We stay as we are. "

Photos from as.com