Lorenzo's most curious anecdotes outside the circuits
The Spanish rider has starred in endless curious moments when he was not on his motorcycle. These are the most significant.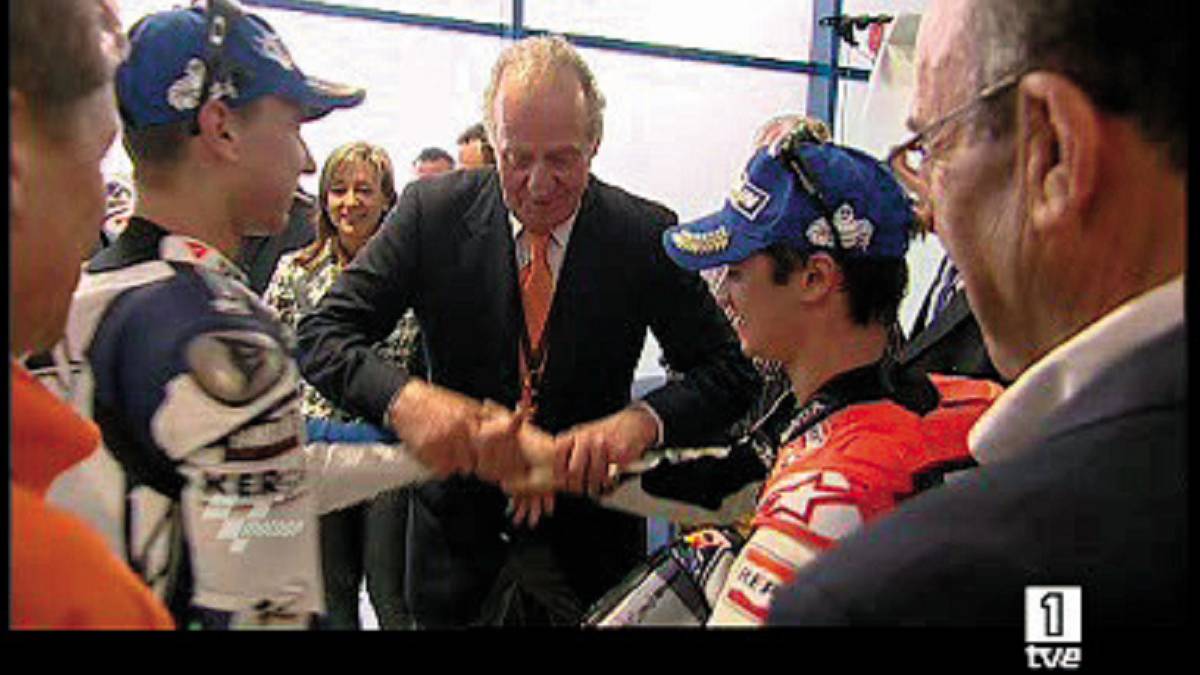 Jorge Lorenzo retires from motorcycling. The Spanish rider has a long track record in the circuits, but he has also left us with endless anecdotes during his career. These are some of the stories that the Mallorcan leaves us off the asphalt. King Juan Carlos, forced Dani Pedrosa and Jorge Lorenzo to shake hands to seal the peace in front of the television cameras after the race in the circuit of Jerez in 2008, since their relationship was not good at that time. In 2011, the pilot wanted to celebrate once again if he triumphed in Jerez by jumping into the lake, but this time he slipped and fell earlier than expected. None of those times it was easy to leave the lake with the jumpsuit and helmet on. In a promotional event in which he posed with the Barcelona shirt (his team), he was asked a simple question: "Who do you think will win the Classic ? " Obviously, Real Madrid and Barcelona faced each other, in this case in the semifinals of the Copa del Rey. His mistake soon went viral: "Who plays?" When he ran in Yamaha with Valentino Rossi in his first stage, their box was separated by a wall at the request of the Italian, since they did not get along well . The Mallorcan had no choice but to accept it. He always went with a Chupa-Chups in his mouth, a brand that sponsored him in the helmet. The company had been sponsoring him since he was a child and he always wanted to honor them as thanks.During the Grand Prix of Catalonia, he came to wear the shield of Barcelona both on the motorcycle, on the monkey and on the helmet.
Photos from as.com